Halloween may be over, but that doesn't mean you need to get rid of your pumpkin. If you are like me and love looking at creative centerpieces on Pinterest for your holiday table, you will love this easy DIY project.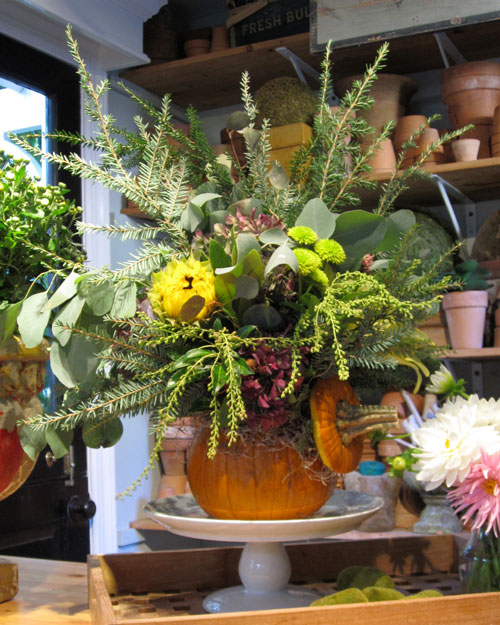 Photo Credit: Mar Jennings
I happened to stop by author, TV Lifestyle Expert, and my BFF Mar Jennings' house the other day to learn how to put my pumpkins to good use (after all Halloween here in Westchester, NY was a bit of a bust thanks to Hurricane Sandy). This centerpiece was so much fun and easy to make, chances are you already have everything you need for this project. Most of all, take this advice from Mar -- Take your time and enjoy the process.
Here's what you will need for this project:
• A small pumpkin about 6-8 inches wide.
• One cube of oasis foam -- available at your local garden center or craft store
• Flowers of choice
• Garden clippings (if available)
• Two toothpicks
• A soup spoon
• A paring knife
Then follow the 5 Steps below for an easy and beautiful bouquet straight from the garden to your table.
PHOTO GALLERY
Creating a Pumpkin Centerpiece with Mar Jennings.
For more "Mar"-velous ideas for the home and garden check out MarJennings.com or even better pick up his book "Life On Mar's - A Four Season Garden". This coffee table book is filled with great entertaining ideas, recipes and gardening tips for every season.