I was laying on the beach after a nice swim and was reading a book trying to get some tan. But I wasn't relaxed like the rest. I was wishing for a little less people, more refreshing sea and a few degrees less, so I could actually finish a sentence in my book without having to search for shade. I basically wished it wasn't summer, and was wondering how this place looked at other times of the year.
I spent most of my summers in Makarska, Croatia, on the beautiful Dalmatian coastline. Not even the war stopped us, just the means of transportations changed. So, from the eighties when the beaches were bursting at the seams with too many tourists to the nineties when they were almost empty, except for the locals and refugees, I've seen the town change and adapt.
But nothing strikes me more then the difference between the summer and winter. The city center itself is always alive and kicking because the locals go about their business. But there's no rush, plenty of time for the renovations taking place on all the tourist buildings. A new season is already on people's minds but they can still enjoy the downtime before their hometown again starts feeling as if it's on steroids. The transformation between the two seasons is somewhere along the lines of Jekyll and Hyde.
In the Summer crowds of tourists pour into the city, parties after parties take place, the beaches are full, it's so hot and it's all alive with way too much energy. I know, when you're single and in your twenties there's no better place to be, but with small kids and different priorities, like wanting to sleep, we stay home during the high season. But in the Winter when the beaches are empty, it is hard to imagine that the images of Summer were even real. All is deserted, most of the places closed off, the sea is wilder and the weather tougher.
But I like the special charm, it is calmer, raw and more personal. Which side is real, if the town has two faces? When are you seeing the true one? I'd like to think it's the one in the off season, because if it's like a woman, then you have to work hard to see past the facade and she takes her sweet time before she lets you in. Seeing my favorite resort, when all its guards are down and it's not about to impress, makes me love it even more.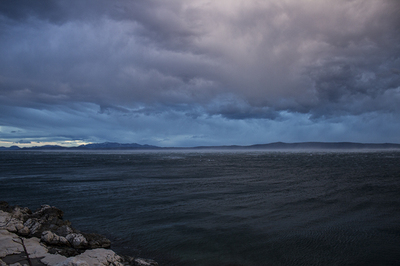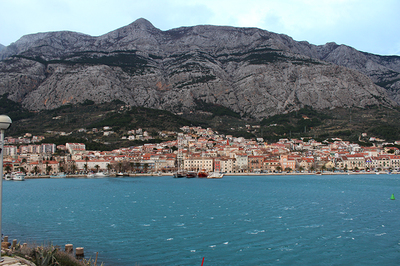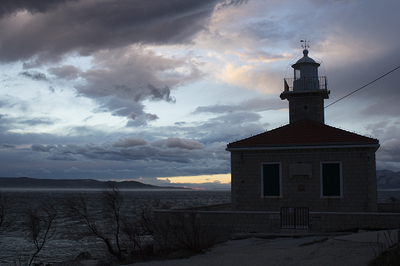 The post was previously published on coolkidzcooltrips.com.