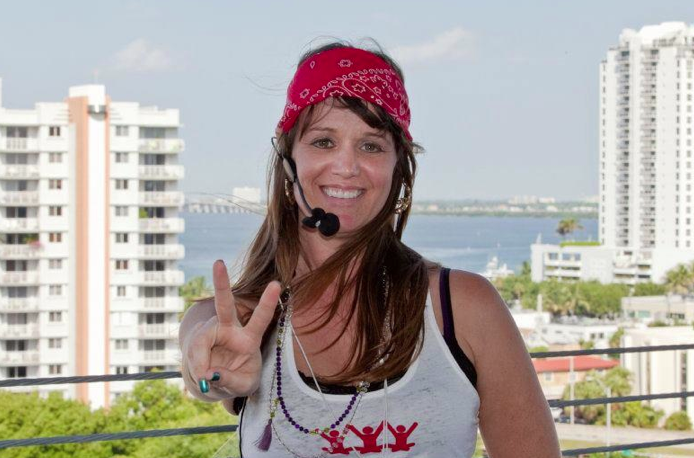 By Terri Cooper
For nearly 10 years I have been offering free yoga sessions to Miami's youth in crisis. The kids most dear to my heart are the ones who have already begun a life of incarceration or are living and working the streets. For these 10 years I have indignantly bitched and moaned about the system here in Florida. I've complained about issues involving our public schools and children's services. I've ranted about the way we are throwing away our young black youth in this city. I've even gone so far as to preach about these issues and have successfully gotten my wealthy white yoga community to help me fundraise so that I can try to fill the gap where our system has dropped off.
But I bet you can guess how many times I voted in my local election. You know, the one that actually chooses who gets to be a judge or a school board member right here in my own community. Yep. I'm ashamed to admit it. But not a single time.
Like many other like-minded yogis, I have blatantly avoided the actual political system for years now. I don't like it. It literally hurts my heart when I watch political news, as most of it is slander and BS. And, if that wasn't enough, I have also believed that maybe the elections are all a big scam anyway and that my vote doesn't count. I've even said the words "the election was rigged and they cheated".
I'm sure to all of you reading this post the level of spiritual separation is probably quite obvious. I believe this is what Patanjali referred to as Avidya or simply put, ignorance.
If I am truly committed to my practice (not to mention my community) I must engage with steadiness and ease in all facets of life. It is not yoga to pick and choose where I will be present but rather to be present and breathe new life energy into the very places that feel hard, frozen or even dead. Yoga continues to teach me this. And this new depth of awareness is the gift that YogaVotes has already given me. I've no clue where this path will lead me, and honestly I'm pretty frightened. But I will continue to step into the unknown. For the sake of us all.
This year I will go to the polls. I think our political system could use a little yoga. And as my teacher and friend Seane Corn has said to me many times "If not you, then who?"
In many states, it's not too late to register. Find out the details for your state at nonpartisan site evoter.com.
YogaVotes is a nonpartisan campaign aimed at getting yogis to the polls. Learn more and get registered at www.YogaVotes.org. And pledge to vote alongside your favorite yoga leaders.
Terri Cooper is the founder of Yoga Gangsters, owner of 305 Yoga & Outreach in Miami, hostess of Yoga Aid South Florida and is the Florida Campaign Lead for OTM's YogaVotes. Terri is embarking on a national tour to spread the mission of Yoga Gangsters. Learn more at www.YogaGangsters.org.
Photo Credit: Terri Cooper
For more by Intent, click here.