By the staff of InternationalLiving.com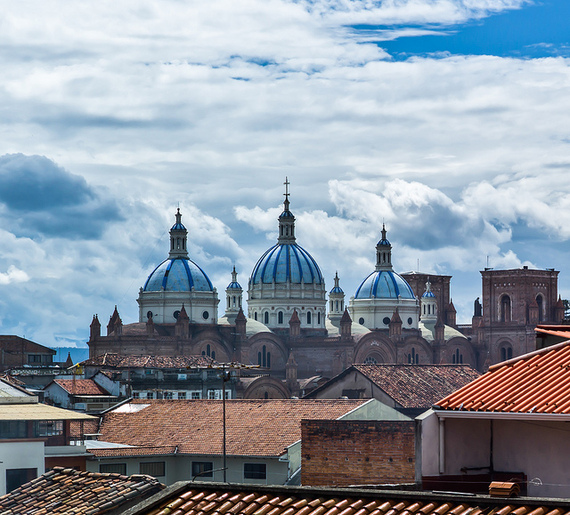 Cuenca, Ecuador -- Hugo Ghiara, InternationalLiving.com
With spiraling costs compelling more and more North Americans to retire overseas, retiring abroad has never been more attractive. But finding the right location among the myriad options available can be daunting.
That's what International Living's Annual Global Retirement Index does. Using input from our team of correspondents on the ground all over the world, we combine real-world insights about climate, health care, cost of living, and much more to draw up a comprehensive list of the best bang-for-your buck retirement destinations on the planet.
Keep in mind that, even though only 25 countries feature on the list, all of them are worth your attention. We selected them from among all the countries in the world for their qualities as retirement hot-spots, so even the lowest-ranked nation on our Index is still very much an option worth considering.
Take into account, too, that ultimately no list or formula can automatically deliver the best destination for you. Only you can decide that. Only you can assess your personal preferences, needs, budget, and desires, and look at the options available to see which nation best suits your needs.
We're constantly looking to improve and refine our annual Retirement Index. On top of having access to a larger network of correspondents than ever before, this year we required more (and more detailed) input from the field to make this year's results the most comprehensive to date.
Below we've included some of the top countries in the world to retire by region. You can read the full article here, which includes the scores for the top 25 retirement havens in the world in the Index.
South America
Ecuador -- The World's Number 1 Retirement Haven
Ecuador wins overall this year as the best place in the world to retire. From the quaint town of Cotacachi to the vibrant capital, Quito, from Salinas by the sea to the peaks of the Andes, Ecuador's diversity is a key part of the massive appeal that sees it regain the coveted top spot on this year's retirement index.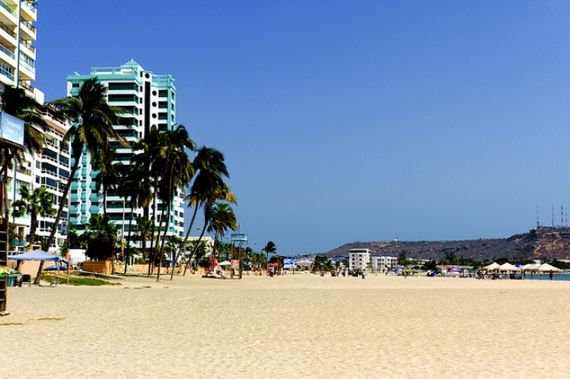 Ecuador -- Hugo Ghiara, InternationalLiving.com
Although prices have risen slightly in recent years, Ecuador's real estate is still the best value you'll find anywhere.
This is bolstered by the generous array of benefits the government has afforded to retirees. Over-65s get discounts on flights originating in Ecuador, as well as up to 50% off entry to movies and sporting events. Discounts are also available on public transport (50%) and utilities, with the option of a free landline if you purchase a property.
And the cost of living is low. "You can get a lot more here for your dollar than you could in the U.S. or Canada," says International Living's Ecuador Highlands Correspondent Wendy DeChambeau. "A doctor's visit will set you back around $10, while a main course in a restaurant can be had for as little as $2.50. The bus trip from Cotacachi to Otavalo will cost you 25 cents. For big-ticket items like real estate, you can get a lot more for your dollar here than in the U.S. A couple can live well here on $1,400 a month, including rent."
You'll find world-class medical facilities in big cities throughout the country, and you can catch direct flights to and from the States in Quito and Guayaquil. Good Internet is more readily available than ever. Public transportation is so efficient that many expats report not having to even buy a car. And with Ecuador having one of the most robust economies on the continent--its Gross Domestic Product has grown an average of 4.54% a year since 2000 -- it is likely that this infrastructure is only going to improve over the coming years.
The steadily growing expat population makes it easy to integrate, as do the friendly locals and when it comes to entertainment, Ecuador offers a diverse range of options. Biking, fishing, zip-lining, hiking, and rock-climbing are all popular and readily available.
The country's location affords it access to a staggering variety of environments, from the vast Pacific Ocean (including the Galapagos Islands, one of the world's most important ecological sites) and the Amazon to the mighty peaks of the Andes. This diversity ensures you're guaranteed to find a climate that suits you down to the ground.
As many expats note, Ecuador delivers fresh experiences every day, making it the perfect location for someone in search of a happy and fulfilling life overseas.
Central America
Panama -- Best Retirement Benefits in the World
Runner-up in the Index in 2015--and the best retirement destination in Central America-- Panama offers retiree expats the advantages of the world's best retirement program: the Pensionado visa.
"Panama wants you to come -- and their policies court you," says Jessica Ramesch, International Living's Panama Editor. "The Pensionado visa is available to anyone with a lifetime pension of over $1,000 a month. Discounts you can get with the visa include 20 percent off medical services, 50% off entertainment, 25 percent off restaurant meals, 25 percent off air fare, and 25 percent off electricity and phone bills."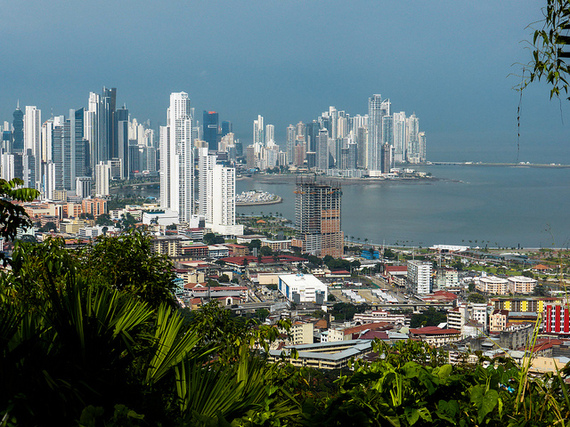 Panama City, Panama -- Eoin Bassett, InternationalLiving.com
Add all this to the country's already low cost of living, and Panama is the very definition of an affordable expat haven. For under $2,000, a couple can live comfortably in a country with a well-earned reputation for being expat-friendly.
Thriving expat communities in towns such as Boquete, Coronado, and Pedasí attest to the ease of integration and afford you plenty of opportunities to meet like-minded types.
"There are active expat communities all over Panama," says Jessica. "This is possibly the friendliest country toward North Americans, because of its long-standing relationship with the U.S. There are so many activities for expats and Panamanians, it is easy to join different groups and get out there and start meeting people. Panamanians like to meet foreigners. They like to try to practice their English on you or hear you trying to speak Spanish. You even make friends at the supermarket here."
Although a developing nation, Panama's array of infrastructure makes it easy to get (and get to) what you need. It has both the fastest Internet and best roads in Central America, and it serves as the air hub for the entire region, with a large and growing number of routes serving U.S. and Canadian cities. This makes Panama one of the easiest countries on our list to get home from.
The Pacific coast of Panama is world-renowned for its beautiful beaches and azure waters: the definition of tropical paradise.
Sunshine is ubiquitous in Panama and gray days are rare. The evenings and mornings are pleasantly cool, and rains rarely last more than an hour. At either extreme, the weather is perfectly manageable. Unlike some other countries in the region, hurricanes do not pose a threat.
This favorable climate makes Panama a perfect place for those who love the outdoors, with plentiful opportunities for hiking, bird-watching, fishing (among the best in the world), and water sports. It also has a vibrant arts and cultural scene centered on the larger towns and cities.
The John Hopkins-affiliated Punta Pacífica Hospital in Panama City provides care comparable to what you'd receive in the U.S. It's one of five major hospitals spread throughout the country, although smaller facilities also provide first-rate service at highly competitive prices. Because of its small size, you are never more than an hour's drive from a medical facility in Panama. The local health-care system is both cheap and reputable. A visit to the doctor can set you back as little as $5.
Asia
Malaysia -- Great Value for Money in a Cultural Melting Pot
Malaysia comes in fourth position in the Index this year, and first position as the best place in Asia to retire to. Every year, more and more expats are waking up to the amazing opportunities Malaysia has to offer. The country has one of the most robust economies in Asia, and this is reflected in the consistently high standard of living available to locals and expats alike.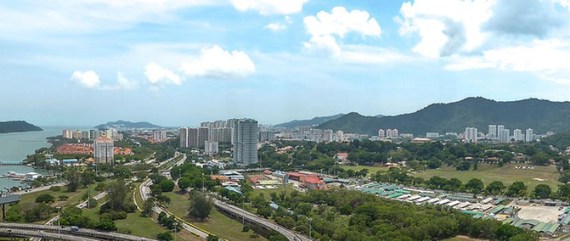 Penang, Malaysia -- Eoin Bassett, InternationalLiving.com
Quality of life in Malaysia is cost-efficient as well as excellent. In typical expat locations such as Kuala Lumpur and Penang, high-quality real estate is available for rent at a low cost. Why buy when you can rent a 1,600-square-foot apartment with a swimming pool for just $850 a month?
On a modest budget, you truly can savor a life of luxury here. With your money going further, you can afford to treat yourself to the stunning array of local food -- which mirrors Malaysia's diverse cultural make-up. For as little as $5, you can enjoy an excellent meal, with a bottle of wine setting you back the same price. The street food is similarly scrumptious and one of the true charms of Malaysian cuisine.
"I rent a 1,600-square-foot apartment with an amazing pool, just five minutes' walk from the ritzy Gurney Plaza shopping mall," says New Yorker Thomas O'Neal of his new life in Penang. "It costs me just $850 a month. I don't need a car, either, so I'm saving money left, right, and center.
"I love the weather -- 82 F on average -- and the ease of getting to Thailand, Cambodia, Vietnam, and Laos. When you combine that with a cost of living of $1,500 per month, including my rent, it's almost unbeatable."
The country makes a perfect base from which you can explore the innumerable natural, historical, and cultural treasures that Southeast Asia has to offer. The proliferation of cheap Asian airlines in recent years has made it easier (and more affordable) than ever to explore Thailand, Indonesia, India, and Japan. In Malaysia, Asia is truly at your doorstep.
Direct flights to the U.S. are also available, so getting home for the holidays needn't be a concern. Neither is Internet access, as every year high-speed Internet makes more and more inroads into the country. It's already widely and cheaply available in popular expat destinations like Kuala Lumpur and Penang.
As a throwback to the British colonial period, English is widely spoken by locals, making it all the easier to adjust and find your way around. And cities like Penang have plenty of social occasions and festivities for you to enjoy, perfect opportunities to mingle with locals and expats alike.
Because of its easy mix of the archaic and modern, Malaysia has been described by expats as stepping back in time, yet with all the benefits of modern comforts.
Twenty-first century conveniences abound, but Malaysia holds onto enough of its Old-World, Asian charm to make it a real haven for those eager to experience new cultures and traditions.
Europe: Malta and Spain Tie in Sixth Position
Spain -- Europe's Most Affordable Retirement Haven
For those seeking sun and affordable living in Europe, Spain remains by far the best option available, evidenced by its standing as the top European nation in this year's index.
Although not as cheap as in most of Latin America, property in Spain is often of a high standard and far better value than in many other European countries. Likewise, Spain's cost of living is lower than what you find in much of Europe. A couple can live comfortably in many cities in Spain for about $2,600 a month, including rent, making Spain a great warm-weather, low-cost choice for anyone who wants to spend time in Europe.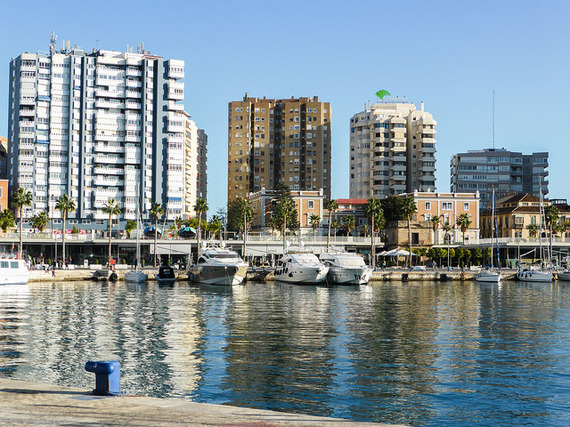 Malaga, Spain -- Nazareen Heazle, InternationalLiving.com
For years, Spain's famously warm climate has been attracting expats from colder climes. So if it's sun you're after, you can do much worse. The aptly named Costa del Sol ("Coast of the Sun"), a 100-mile stretch along Spain's southern Mediterranean coast, is blessed with some of the best summers (and beaches) in the world. But even the more northern reaches of the country (such as Catalonia and parts of the northwest coast) provide tee-shirts-and-shorts weather late into the year. Winters in these areas are never worse than mild.
Spain is truly a country that has it all. It is incredibly diverse, with something to suit everyone.
Spain's people, cityscapes, and famed food draw influence from the many groups who have settled there over the centuries: Basques, Moors, Celts, Catalans, and others, with each region flavored by its own identity. It all guarantees you have plenty to see and do.
For lovers of wide-open spaces, Spain's vast, photogenic landscapes are a hiker's heaven. Owing to its location at the meeting point of Eurasia and Africa, it also boasts some of the best bird-watching on the planet: Each season brings different feathered treasures, as they migrate from one continent to the other.
All the First-World amenities you would expect of a European country are abundant in Spain. The Internet is reliable and fast, with coverage everywhere. Public transport is so efficient that you only need a car in the most remote regions. Home comforts-- U.S. television, movies, and music--are easy to come by, too.
Spain's health-care system is routinely recognized by the World Health Organization as one of the best in the world.
Malta -- The Mediterranean's Hidden Treasure
Sitting right at the heart of the Mediterranean, Malta blends the best of southern-European graciousness with one of the best qualities of life to be found in Europe. First-World standards of service and infrastructure, a wealth of historical and architectural treasures from its eons of history (including nine UNESCO World Heritage Sites), world-class golf courses, and the sparkling Mediterranean -- all in a country one-tenth the size of Rhode Island -- ensure that this tiny island will keep you occupied.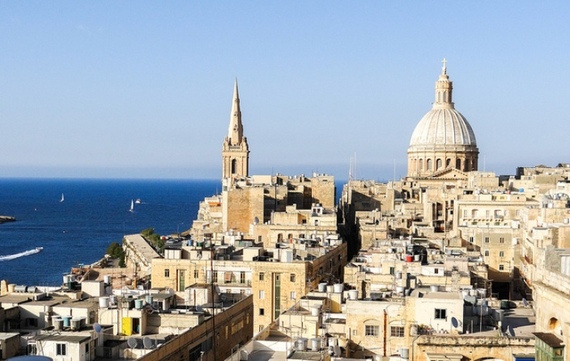 Valletta, Malta -- Glynna Prentice, InternationalLiving.com
Owing to its time as a British colony, locals speak fluent English -- which, together with their warm and welcoming attitude, makes for easy integration. Malta enjoys plentiful sunshine year-round, on top of world-class health care (consistently ranked among the top five in the world by the World Health Organization) and tasty Mediterranean cuisine. The island also has one of the lowest crime rates to be found anywhere. Malta may be one of the more expensive locations on our list in terms of real estate, but bargains can be found if you're willing to shop shrewdly.
Read the full report on the World's Best Havens in 2015 here: The World's Best Havens in 2015..
Earlier on Huff/Post50:
PHOTO GALLERY
The World's Top 10 Retirement Havens For 2015