By Eoin Bassett, InternationalLiving.com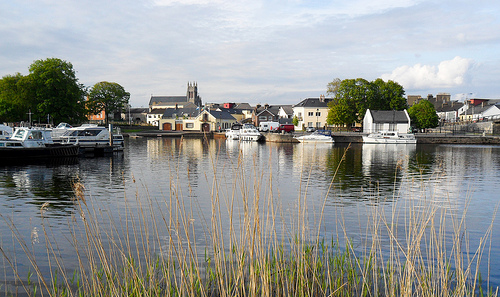 Photo by Steenie Harvey, InternationalLiving.com
This article comes to us courtesy of InternationalLiving.com, the world's leading authority on how to live, work, invest, travel, and retire better overseas.
Ireland is a fisherman's dream. All around the country you'll find glittering lakes. Lazy rivers meander through green fields toward the wave-lashed coast. Countless spring-fed streams tumble and rush from high in the wild mountains.
You may be coming for a family vacation. Or this may be the big overseas fishing trip you've always dreamed about. Either way, finding an affordable angling experience is easy if you know how. But it won't be on the Internet. Google doesn't know everything.
Fishing is fundamentally local. We all know our own waters best. In Ireland you can pay big bucks for that local knowledge to the established fisheries. Places that offer package vacations with the marketing budgets to match.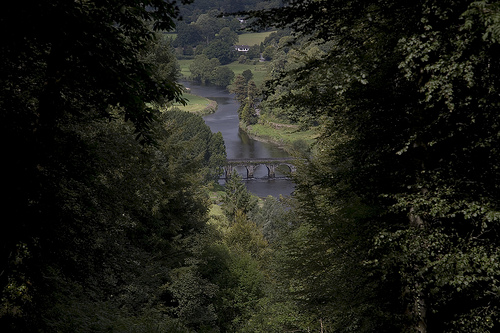 Photo by Hugo Ghiara, InternationalLiving.com
Or you can save your money and have a real Irish fishing adventure. Ireland is the last true bastion of wild brown trout in Europe (though I hear Estonia isn't bad). They come in all colors and sizes. Those of the River Boyne near Dublin are golden with blood red spots. The best to eat with their beef-red flesh are the trout from Lough Ree on the River Shannon.
The king of fish, salmon, is still a staple of the table here, with good runs especially on the west coast. Then there's night-fishing for migratory sea trout where you cast your flies by moonlight. And fishermen don't just dream of fish. A day on the river bank here leads to all sorts of discoveries.
You'll find crumbling castles, old tombs and churches: few of them in any guidebook. On lakes like Lough Corrib you'll find an island for every day of the year. On Lough Lene (where I keep a boat) there are four crannogs -- island forts built before Christ was born and these days carpeted with wild orchids.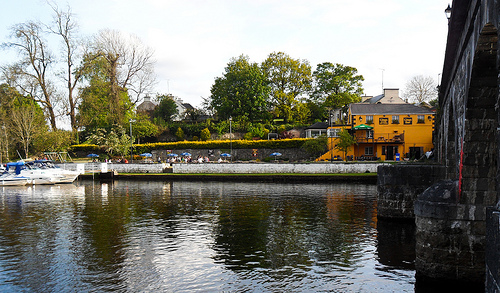 Photo by Steenie Harvey, InternationalLiving.com
Much of this fishing is free or at least affordable. The western seaboard is where you'll find most of Ireland's great fishing houses, the period mansions and luxury lodges that specialize in providing fishing vacations. With good reason, too, as the rugged beauty of this region is complemented by the hospitality of the locals and the quality of the fishing. But even a short stay in one of these luxury lodges can run you more than $1,000. That's for three nights and two days fishing.
Instead, bring your own gear (a six-piece travel rod will fit in a suitcase) and stay somewhere like Haggart Lodge for $47 a night and fish the Ox Mountains in the neighboring county of Sligo. You can fish Lough Talt for free (there's only trout there) and the 100- acre Lough Easky, which gets runs of salmon and sea trout. In the southeast the River Nore flows through the Mount Juliet Estate where a day's salmon fishing will cost you $170.
Just downstream though, you can pop into Treacy's Hardware, in Thomastown, and get a day ticket for $54 to fish four miles of the same glorious river.
These are just examples. There are lots of opportunities. But how do you find them? Start in the local tackle store. In Ireland these are more like private club houses. And if you're a fellow angler, you're a member. You'll usually find the owner and a couple of his buddies shooting the breeze. These are the guys to ask.
In Dublin, Dave McBride of McBrides Angling (Cork Street in the Coombe), has an encyclopedic knowledge and the latest reports from all around the country. Wherever you go in Ireland, if there is no tackle shop, try the pub. If the barman in Delaneys or O'Donoghue's doesn't know where to fish, he's sure to know the guy that does. And most people are happy to share what they know.
For lake fishing anywhere in the country you can rent boats and engines for less than $50 in most places. Just over an hour from Dublin, the best of the midland lakes like Owel, Ennell and Sheelin are managed by the Irish Fisheries Board. You are supposed to buy a day ticket from them (about $25). But they don't make it easy. In all the decades I've been fishing I've yet to meet a representative of this fine body anywhere other than the pub.
My advice? Don't worry about it. Which brings me to the "I didn't know" defence. You're passing over an old bridge, stop to take a look, and in the water beneath you see the ripples of a trout rise. The rod is in the car. You have an hour to kill. What do you do? You fish of course! The worst thing that can happen is someone will tell you to leave.
You might be surprised, too. I remember one such evening in County Tipperary on the River Suir where an elderly farmer came to tell me off. Ten minutes later he was offering me his own flies and insisting I fish his favorite pool. I just explained myself. I'd seen a trout and couldn't resist. I didn't know who to ask. As a fellow fisherman, he understood.
I don't know if the "father of American dry fly fishing," Theodore Gordon, ever fished in Ireland, but I'm sure he would have enjoyed it. There's no better place to float your fly at dusk than Ireland in mid-summer. If you really want to discover this kind of fishing I recommend the Ordnance Survey series of maps (about $10 each). Get the one for the region where you're staying. They're ideal for finding places to access the river, and even a casual glance will show you the likely runs and glides.
Read More at InternationalLiving.com:
Lakeland Living in Ireland for Less than $150,000
Dingle: The Most Beautiful Place on Earth
Discovering the Ireland of Old