By Lynne Martin, InternationalLiving.com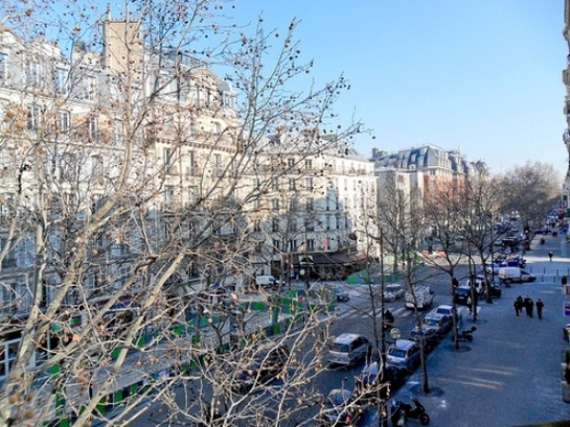 Photo from Steenie Harvey, InternationalLiving.com
This article comes to us courtesy of InternationalLiving.com, the world's leading authority on how to live, work, invest, travel, and retire better overseas.
We are in love. There's no other way to put it. Yes, of course, we are in love with each other, and after living two years abroad without a home base, it's definitely been tested. But now my husband Tim and I have added a third party to what some call our two-person cult: Paris, France.
We lived in Paris for a month in 2012, and we were so happy that this year we increased our stay to three months. It now looks as if the grande dame of European cities will claim us for five months in 2014.
In 2011, my husband Tim and I sold almost everything we owned, put the rest in storage, kissed our children and grandchildren goodbye, and set out to live as globetrotters. After extended stays in Mexico and Argentina, we took a repositioning cruise to Europe, enjoyed a few exciting weeks in Turkey, and moved on to Paris for a month's stay.
Within three days, we knew that a month would not do. We would never get enough of Paris. Since the apartment we were renting was already booked for the next year, we immediately tracked down and secured another place for three months the following summer.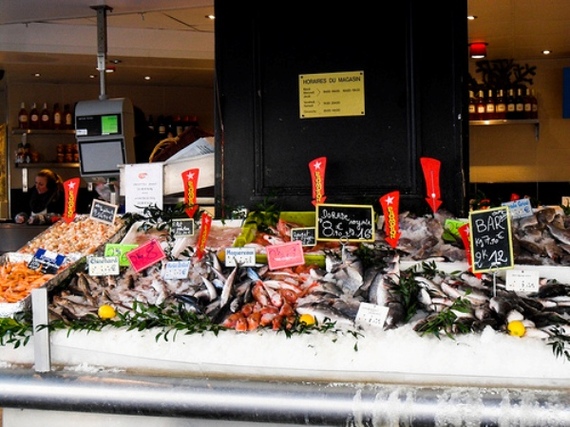 Photo from Steenie Harvey, InternationalLiving.com
Then we could relax completely and set a pace that allowed us to live like locals. Each of us had visited Paris many times before, but only for brief tourist visits. I knew the very first morning, when I watched the woman across our little, one-block street lean out her windows to tend her geraniums, that this was different. We were "home," at least temporarily. There wasn't a tourist, a cab, or even a car within earshot. This was a real neighborhood and we were living there.
Paris is shaped like a snail shell, with its 20 neighborhoods placed clockwise around its center. Our $1,900-a-month rental was in the 15th arrondissement, in the second circle, an upscale but non-tourist area. When we plan to live in a city for more than a few days, we look for locations with few hotels or attractions, so we can experience local life: We dine without English translations on menus and have the chance to shop, cook, eat, go to the movies, use the subways and buses, do our laundry, and get an idea of what life is like there.
Our one-bedroom apartment in Paris was compact but complete, with an open-plan living room and kitchen, and with tall windows that splashed cheerful light into the space all day. In a small building with just one other tenant, the apartment enabled us to make wonderful, home-cooked meals with the bountiful ingredients Paris offered.
Living in Paris like locals meant having all the shops we could ask for right down the block. These included a terrific wine store, whose owner became my good friend despite his reputation for being haughty with non-French speakers; the cheese monger, who was hilarious and spoke Spanish, so we could communicate; a great butcher who could interpret my charades and sign language when we did business; several sensational bakeries and bistros; plus a supermarket that was large enough to stock the staples we needed.
A six-block-long street market appeared three times a week in our 'hood. The choices of fresh fish, poultry, and meat, incredibly beautiful produce and flowers, and handmade cheeses and pâtés were astonishing. It was foodie wonderland. We would drag our rolling cart down, fill it to overflowing with our choices, and roll it home to enjoy delicious, homemade dinners.
And there was a bonus for me. Le Cordon Bleu -- the cooking school that was famous long before Julia Child studied there in the 1950s -- was within a few blocks of our apartment. I spent a blissful day playing student.
We were equal distance from two metro stops, which gave us access to every part of the city. A major bus, the 62, stopped right at the end of our street, too. We bought monthly passes and felt confident moving through Paris's excellent subway system or hopping on the bus for a ride across the city.
Since there was no hurry, we could enjoy our breakfast at home, saunter down to the metro station after the morning rush, and spend the day at the Luxembourg Gardens, Musée D'Orsay, Notre Dame, or any of the hundreds of spectacular sights the great city offers, avoiding the weekend tourist crush.
Sometimes we would just take a stroll the length of the Champs-Élysées, peeking into the elegant stores and watching the international throngs swirl around us. Or we would drool and window shop along Saint-Germain-des-Prés, or visit Galeries Lafayette and Printemps (two grand Belle Époque department stores along the elegant Boulevard Haussmann).
We were never without something entertaining to do. For instance, we are passionate film fans, and so are the French. U.S. and British films are usually shown in English, with French subtitles, so our lack of French did not impede our viewing. Going to the movies became a twice-weekly event for us, a particularly pleasurable activity because no one speaks or rattles candy wrappers during a film in Paris--ever! It makes seeing a film, even with a packed house, a real pleasure.
We revelled in gala art openings, free museum nights, city-wide music celebrations, picnics by the Seine, and long walks in gorgeous neighborhoods, window shopping and cloud-gazing, all of which you can enjoy for free. Some days we just stayed home like locals, to write, rest, and catch up on laundry.
Many ingredients add up to our love of Parisian life. The city's staggering physical beauty, its high regard for art, music, beauty, nature, and food, and its relaxed pace are unparalleled. But the Parisians themselves are its most significant asset. We are endlessly fascinated with the French sensibilities, and the artful, subtle ways in which its people show regard for one another and demonstrate their own self-esteem.
We recently returned to Paris for this year's three-month stay. This time, we are in a high-rise building near Parc Montsouris, in the 14th arrondissement, which feels slightly more urban. We're meeting neighbors in the building, and a whole new cast of characters in the little shops nearby become more convivial every day. Best of all, we are just as enchanted with the French people as we were last year.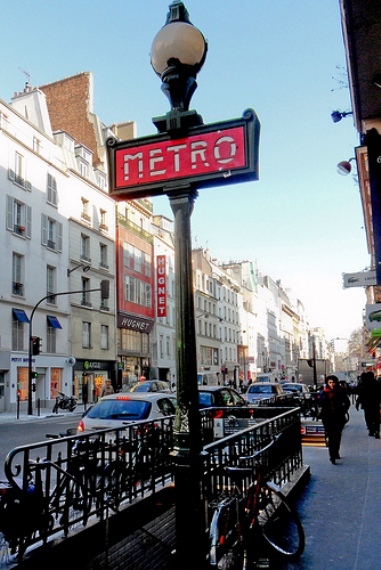 Photo from Steenie Harvey, InternationalLiving.com
Yesterday I saw a woman trip and fall on the sidewalk as we passed by on the bus. By the time we moved away, three strangers had rushed to her side, lifted her to her feet, and were asking how they could help.
Later that day, we took a wrong turn trying to leave the metro maze below Montparnasse. We were obviously confused. A handsome young Frenchman -- wearing a scarf, of course -- spotted our indecision. He caught my eye, and, with a small gesture and a smile, indicated the way out of the station. There was no fuss or conversation, just help when we needed it.
The bistros in our neighborhood are lively, the local street market brings fresh produce, flowers, meat, and fish twice a week, and first-run movies are showing nearby. Museums and other venues are bursting with delights, and we have reunited with the local friends we made last year. We are once again temporary locals. And this time we have three whole months to indulge our blissful ménage à trois with our true love, Paris.
Related Articles:
Paris Real Estate: Tips for Buying in the City of Light
How to Enjoy Your Retirement On the Road
Paris: Europe's Greatest Retirement Haven