My palate came of age in France where fresh food in the local market was probably picked within the last 48 hours. There is no definition of "fresh" in America so if you shop in a supermarket "Fresh!" could mean "Has been sitting on a boat from China for the last month" or "Has been sitting on a truck from Mexico for the last month" or "Has been sitting on these shelves for weeks..."
I love fresh food. Picking a succulent fig off of a tree and plopping it in my mouth is heaven for me. Fresh food is alive with energy. It is crispy and luscious and delicious and it also happens to be quite beneficial for your health.
So last year when I stumbled in to Milo and Olive I immediately noticed that the offerings were rather dynamic, depending on what was in season and what was available at the local farmer's market that day. The second thing I noticed were the gorgeous breads and desserts that had been baked on the premises that morning.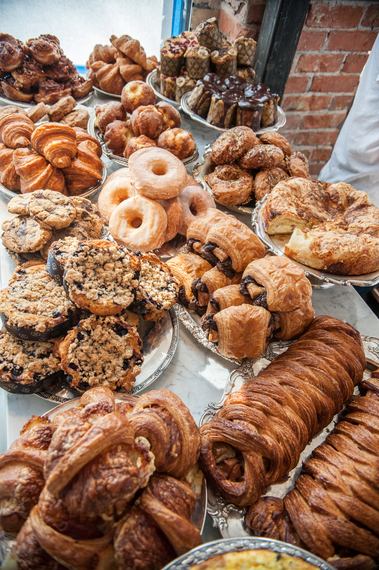 The manager Claire told us about the specials and one of them was a pizza with burrata and prosciutto. I asked Claire if they could substitute avocado for the prosciutto and she replied that there were no substitutions. Having been king in a past life and/or excessively prone to making insanely stupid self-indulgent off-hand remarks (see above), I snarkly whispered to my dinner guest that if Brad Pitt wanted a substitution I'm sure they would accommodate him.
"Brad Pitt was in here last week and we didn't make any substitutions for him either," said Claire with a big smile, putting me in my place.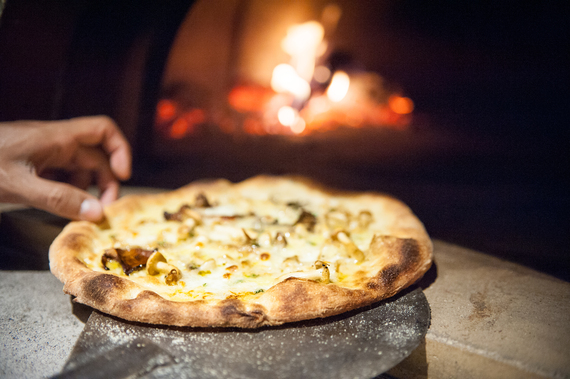 We ordered a minestrone soup, a mushroom pizza, and a chopped arugula salad. Since then I've eaten at Milo and Olive 3 or 4 times per week without fail. The food is made of the highest quality, freshest, local ingredients, the dishes are ridiculously rich yet refreshingly light, the service is impeccable, and their prices are honest and fair.
Besides eating at tables or the bar, there are also two large community tables so it is not the ideal place to go for a private tête-à-tête, but if you want to chat casually with some fascinating random people then I highly recommend waiting for a seat at a table. I've sat with tech people, creative people, many fellow psychotherapists (it is a wildly fulfilling yet ultimately lonely profession with a suicide rate second only to dentists), and two Academy Award winners (who have probably shared many meals before seeing as they happen to be married to each other).
So while in Los Angeles if you wish to experience the full range of mouth-watering treasures and pleasures of living in abundance, try the minestrone soup at Milo and Olive. It is made from a handful of fresh, local ingredients and I have brought scores of guests who were all blown away by it.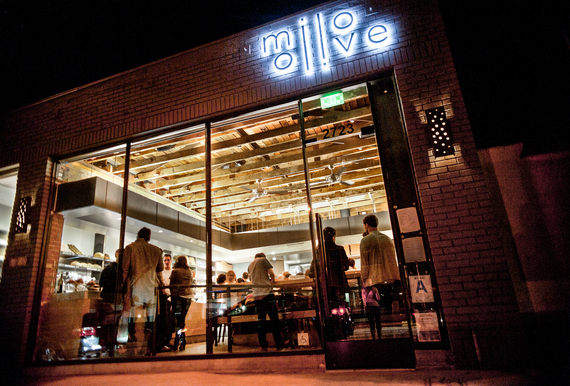 photos by Emily Hart Roth