It's just a few days before the Academy Awards and there is Oscars fever here in Los Angeles. The limos are being washed, hairdressers are booked and seamstresses are up all night doing those final fittings for the Hollywood elite.
Yesterday I was lucky enough to go to the Roger Neal Oscar Suite at the L'Ermitage Hotel. Mr. Neal, and his lovely wife Lynn have been hosting this suite for 17 years.
So if you have ever been curious as to what goes on in these exclusive places, I'm here to let you in on the secrets.
Roger Neal is an amazing publicist and having an Oscar suite is a great way to get your client's goods out to a famous group of people, at a time when they may be able to make your career. This happened for a good friend of mine, Marc Bouwer, when Angelina Jolie wore his white satin halter gown to the Oscars. You probably remember Angelina in that gown with that beautiful three-tiered necklace, looking like a goddess. That did wonders for Marc's career.
And so I entered the suite anxious to see what treasurers awaited. It's not a "gifting suite," per se. There were many skincare and haircare lines represented. The one that caught my eye was Renee Taylor's new skincare line called faceLOVE. Renee is a veteran actress, comedian, writer and director. She developed the line with her make-up artist and they tried it out on me. It's said to reduce puffiness and fine lines and lasts for hours. I saw a difference right away. Renee said that thanks to her product she has now become a "trophy wife."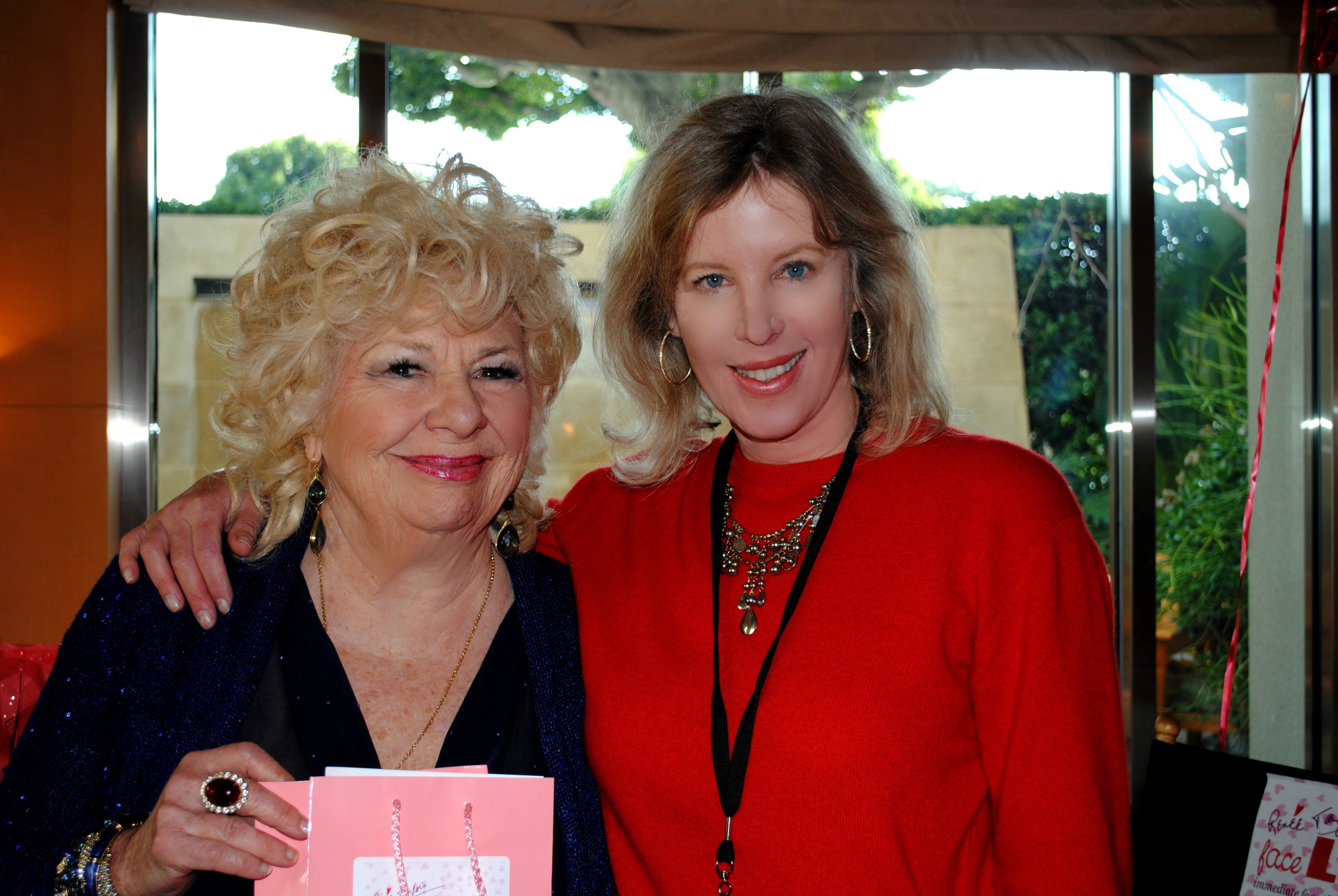 Renee Taylor and Irene Rubaum-Keller
Upon entering the inner sanctum of the suite I encountered fashion, jewelry, handbag and even undergarment designers who will gladly lend, and/or give you what you'd like to wear to the Oscars.
Fashion designer Shekhar Rahate, from India, was there with his gowns. He is working to get his name out there and has loaned many gowns out for Oscar night. I asked him to hold up one of his favorite gowns for me. Here he is: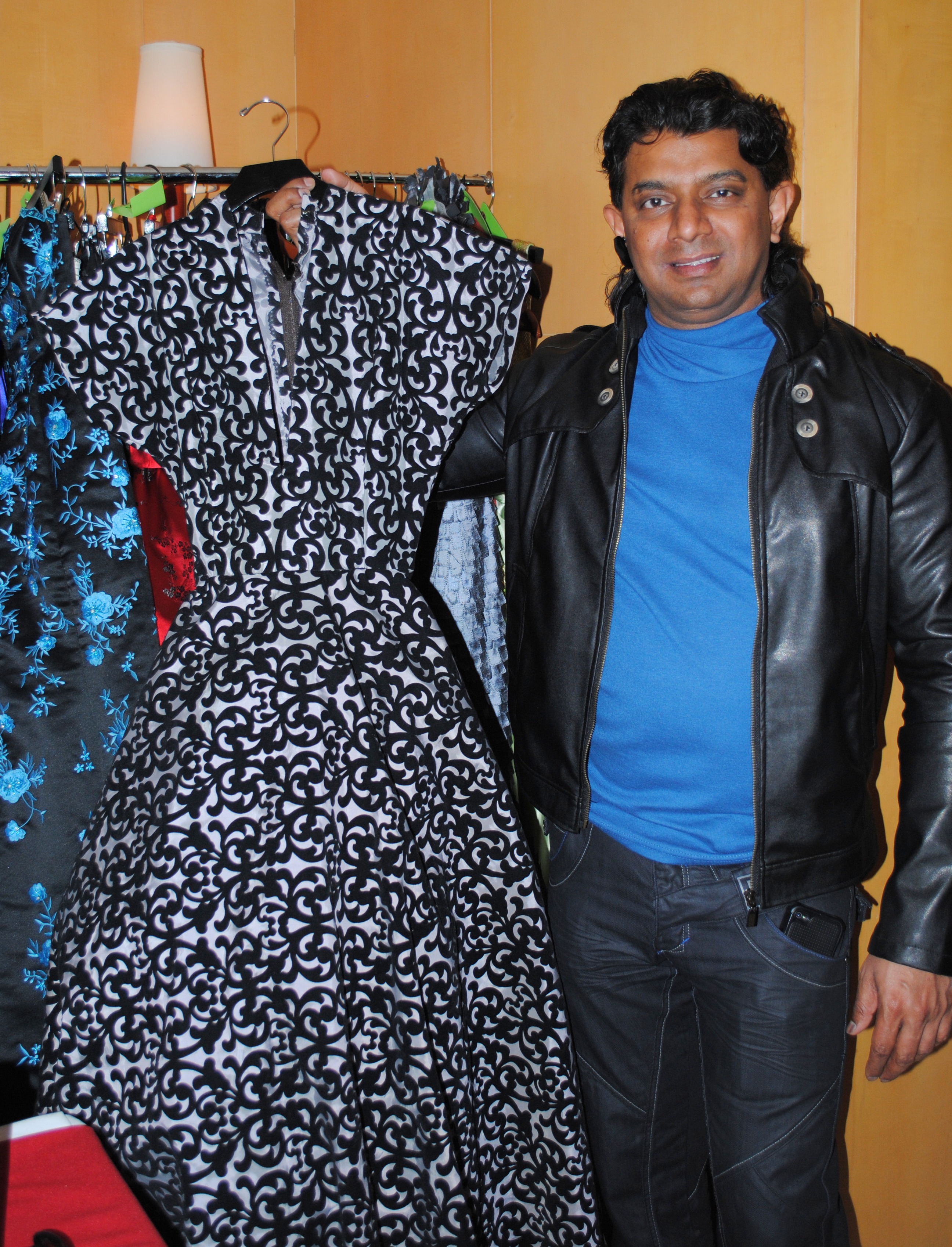 Shekhar Rahate
You gotta have food, with your fashion and Mary's Cakes was there with this fabulous display. You can actually eat the photos of the actresses.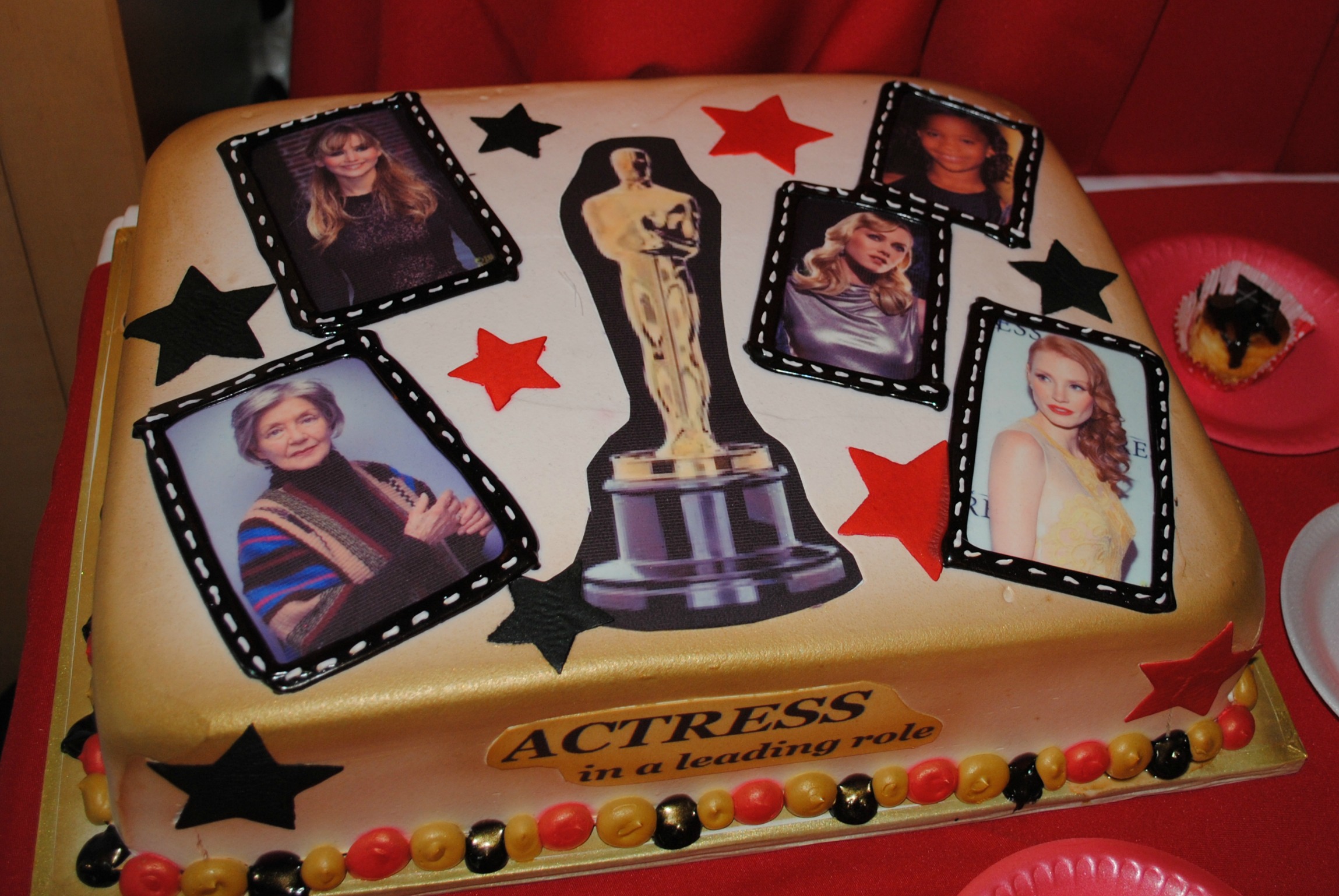 There was the most important part of fashion represented... the undergarment. Watch out, Spanx. Angela Dean has come up with a line a shapewear that is custom designed for your particular problem areas. Spanx is a one-size-fits-all solution but Dean has come up with "Shaped by an Angel" shapewear that will help fix your personal problem areas. Brilliant!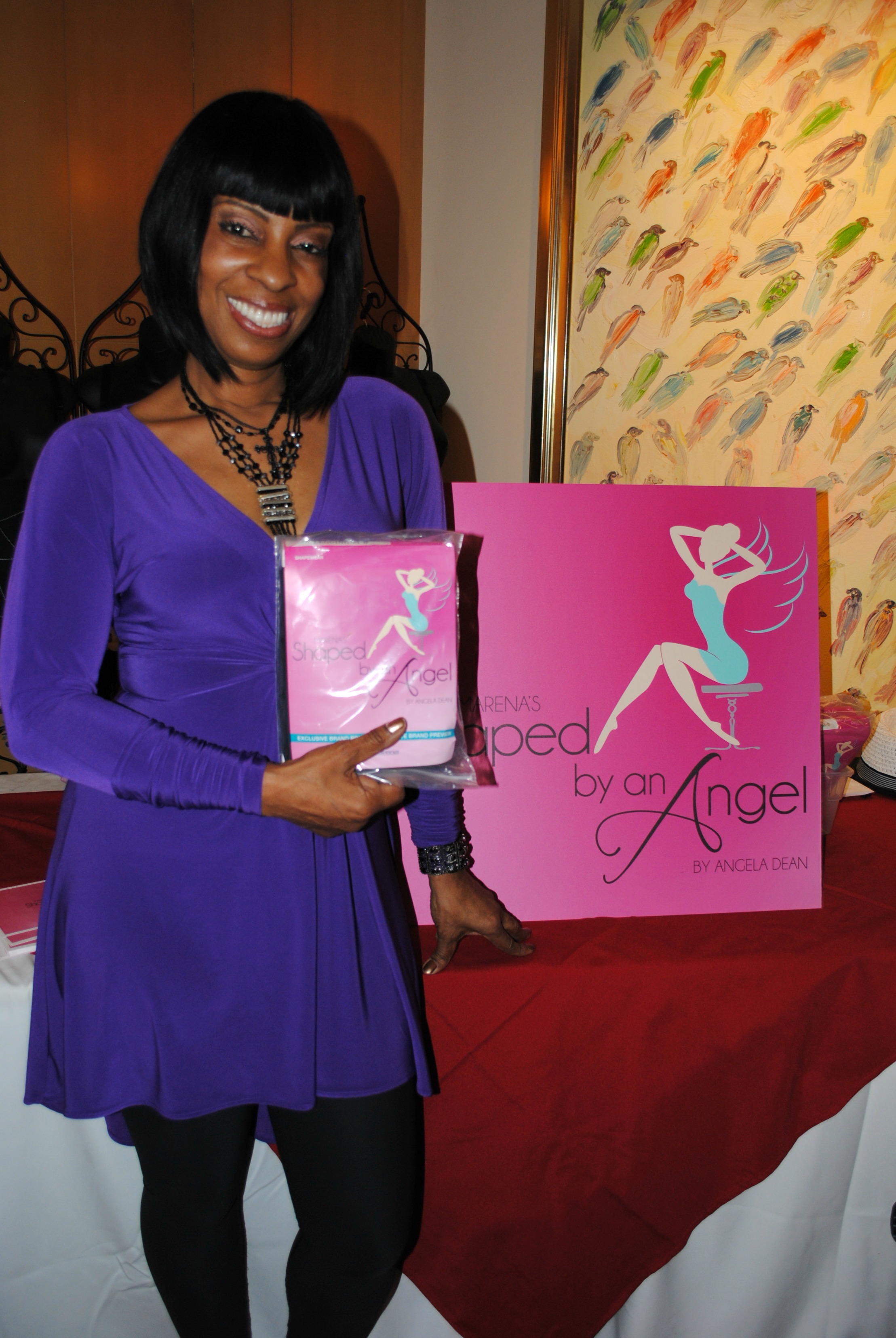 Angela Dean
I quite liked this bracelet by SISA DESIGNS. It looks like it might be a glove, but it's a bracelet that extends in both directions. SISA also had gowns there to loan.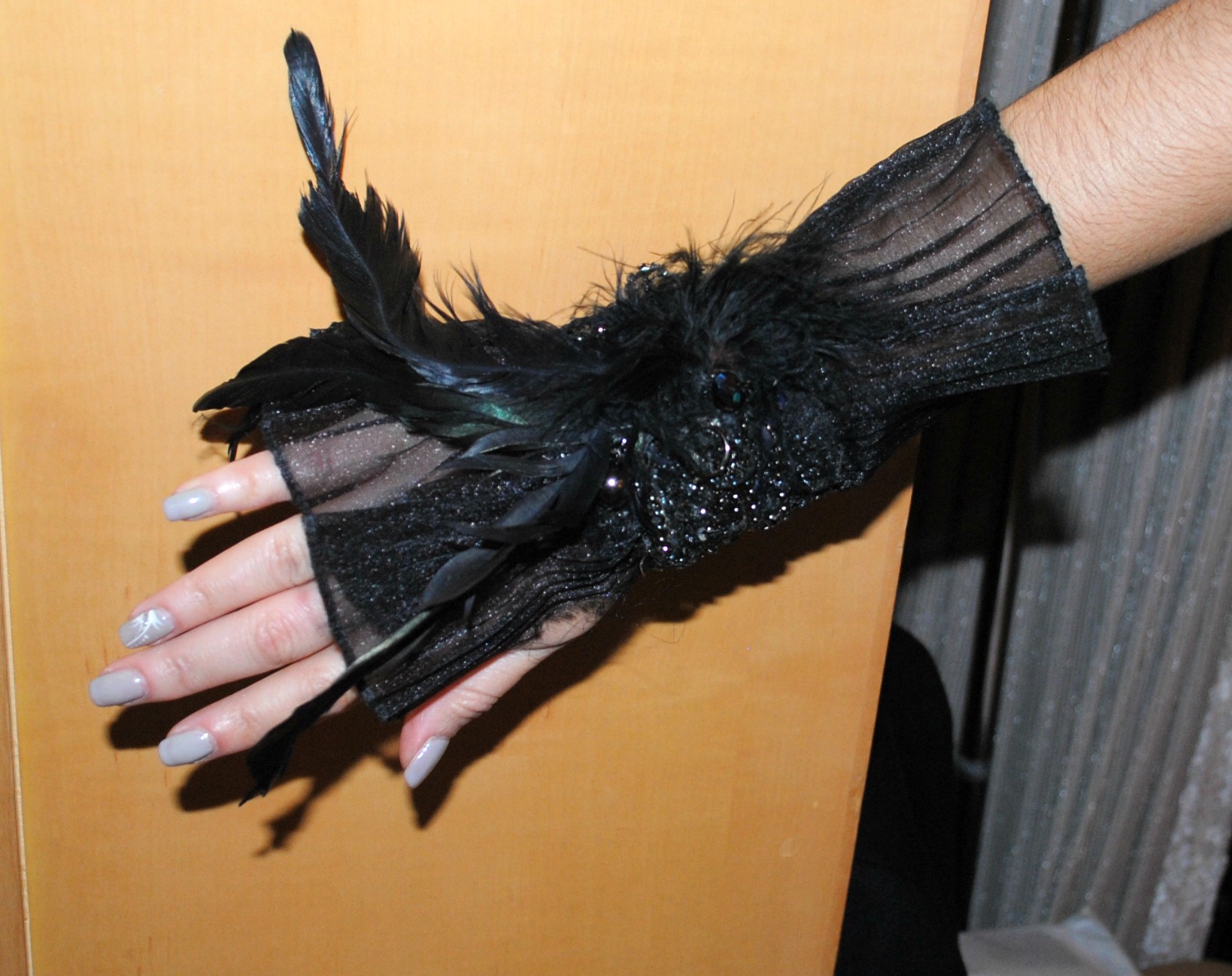 SISA Designs Bracelet
I ran into my old friend Anthony Denison, from The Closer, at the suite. I've known Tony since the l980's. Great to see him! He is looking fabulous.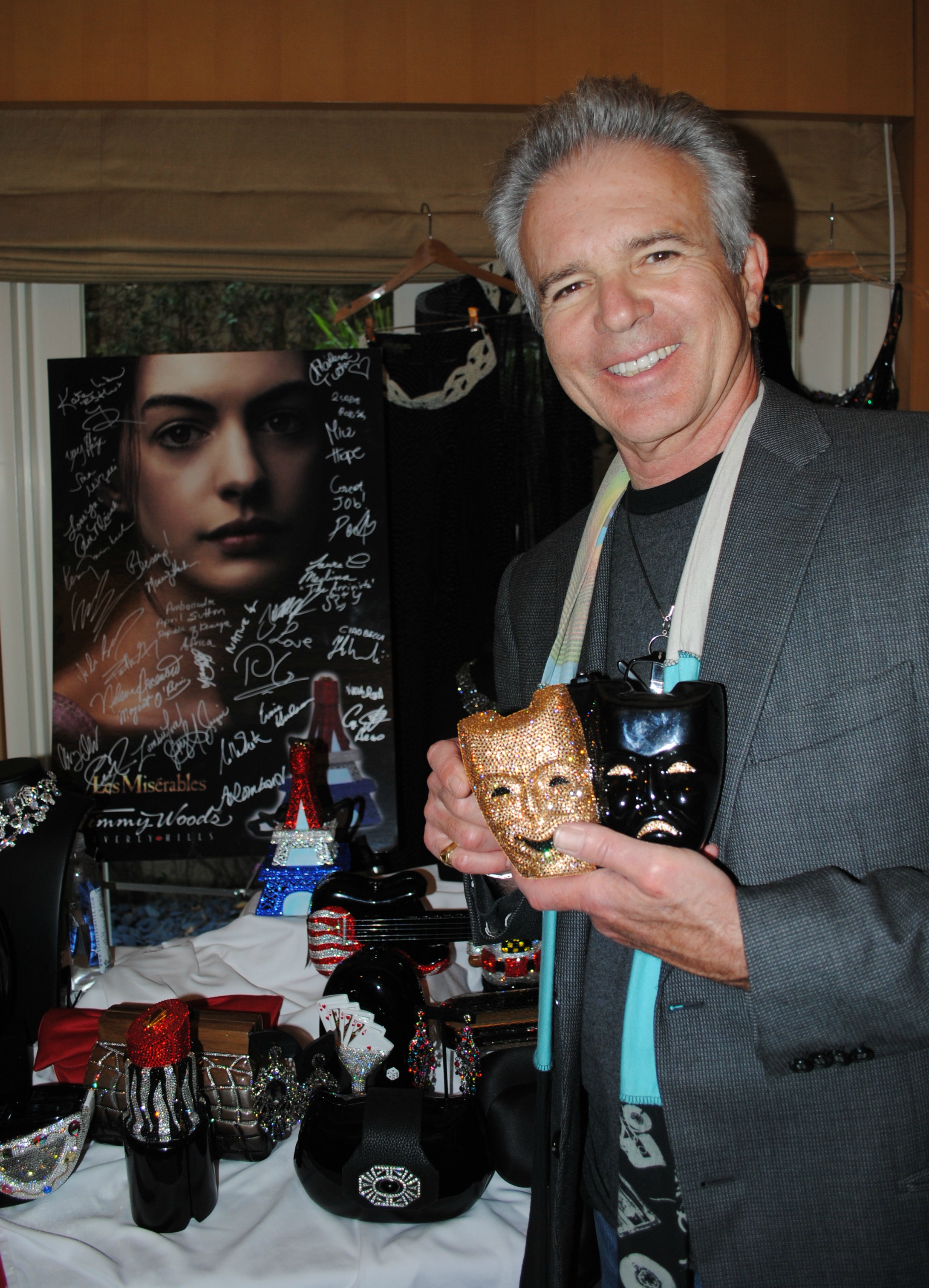 Anthony Denison
If I were one of the famous celebrities invited, I would have gotten a gift bag worth 20K. Sigh... It includes a trip, spray tanning, facials, hair care, a beautiful handmade Jeannie bottle by Mario Della Casa, Timmy Woods handbag, or jewelry, Banzai Saki (which I sampled) at $2,000 per bottle, Renee Taylor's faceLove serum, and more...
A mention from a celebrity can do more for a line than any amount of advertising can do. I'm often reminded of what my good friend, a rock star (whose name I won't include), told me. He said, in his English accent, "It's really ironic. Now that I can afford to buy what I want, everyone wants to give me stuff for free."
Good luck to all the nominees! Congrats to Roger and Lynn Neal on yet another successful pre-Oscar Suite extravaganza.