Last night I was lucky enough to be invited to attend QVC's annual pre-Oscar party at the swanky Four Seasons hotel in Beverly Hills. It was a night of stars, and a heavy Los Angeles downpour as well. The party was so well attended that they had to shut down Doheny Dr. for a period of time.
QVC transformed the gardens at the hotel into an amazing setting featuring a stage with a live feed to QVC where celebrities such as: Joan Rivers, Kim and Kourtney Kardashian, Lisa Rinna, among others got up and sold their wares. There was a huge circular bar in the center with the QVC logo spinning around.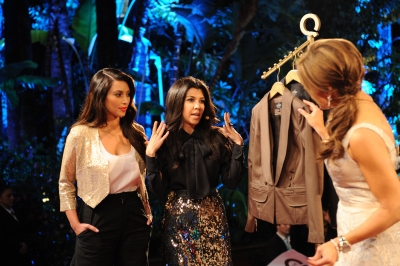 Kim and Kourtney Kardashian
We braved the red carpet, and I was fortunate to be asked to wear a couture Marc Bouwer dress. Also in Marc Bouwer were Katharine McPhee, nominee Melissa Leo, and Lisa Rinna.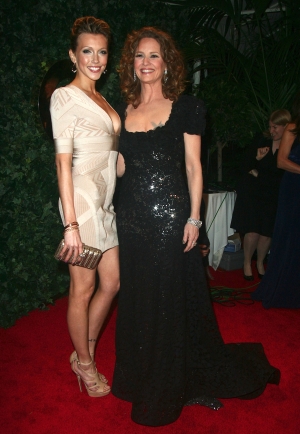 Melissa Leo and Katie Cassidy
I talked dancing with Karina Smirnoff. She is absolutely stunning in person. She will be on next season of Dancing with the Stars but she doesn't yet know who her partner will be. She did a great job dancing with The Situation last season.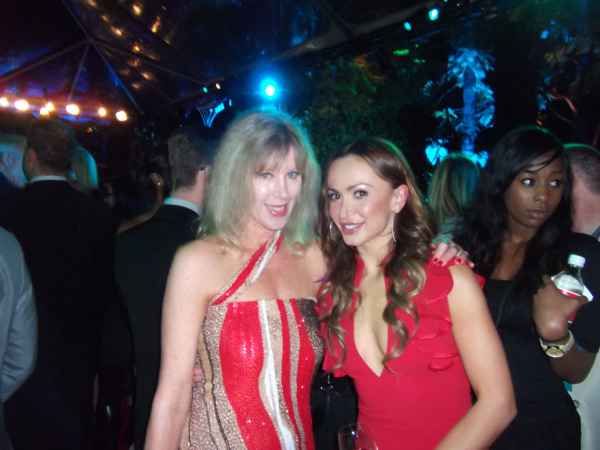 Karina Smirnoff and Irene Rubaum-Keller
Lisa Rinna looked lovely in Marc Bouwer and couldn't have been nicer. We go way back as we used to work out at the same gym and we were both on different soap operas at the time. She is also stunning in person.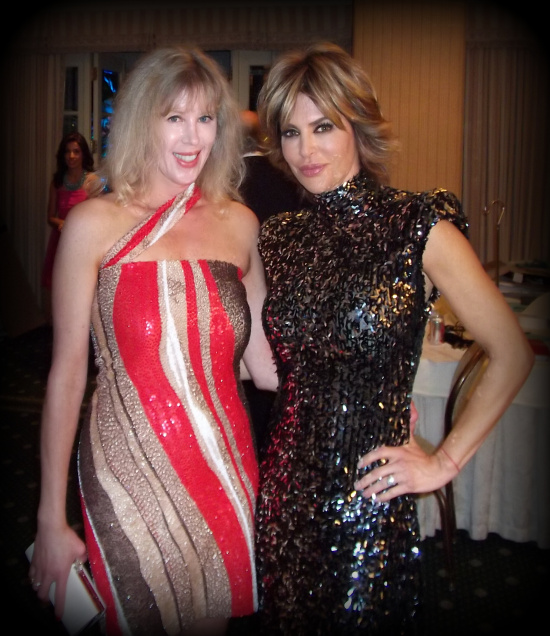 Lisa Rinna and Irene Rubaum-Keller
I ran into Tim Burton in the lobby. He wanted to know what all my bracelets were. I explained that they were part of the outfit that Marc Bouwer had put together for me. He said I could use them as a weapon if I needed to. Helena Bonham Carter, his wife, was also at the bash.
Other luminaries at the party included: Donald and Melania Trump, nominee Jennifer Lawrence, Barbara Hershey, Rebecca Gayhart, Camila Alves, Kelly Rutherford, and Mark Ruffalo.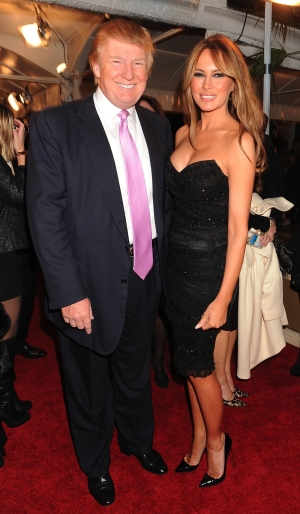 Donald and Melania Trump
Rubbing elbows with that many fabulous people in one place made this one of the best pre-Oscar parties in town. What's a little rain?