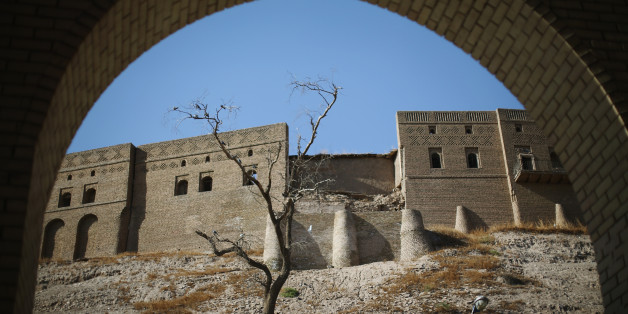 News of the systematic persecution of ethnic and religious minorities, attacks against cultural heritage and education in Iraq has become part of our daily fare. We are witnessing a process of "cultural cleansing' in Iraq that is unprecedented in recent history.
This crisis throws into high relief the fact that protecting people's culture goes hand in hand with protecting people's lives. Men and women are being targeted, as are the places linked to their identity. Layers of a millenary history are being systematically stripped away. The deliberate destruction of cultural and religious heritage, sanctuaries and monuments, and the organized looting of cultural goods, are all part of the same strategy of terror. This strategy aims to annihilate the dynamism and cultural diversity of the Iraqi people, which is unique in so many ways and which is vanishing before our very eyes.
At the beginning of the new academic year, schools are also being hit; more than 60 are being used for military ends and education is being hijacked to fuel hatred.
These attacks against places of knowledge, memory and culture are nurturing a spiral of vengeance that threatens to nurture instability and unravel Iraq's social cohesion for the long term.
The international conference on peace and security in Iraq held in Paris this week at the initiative of President Francois Hollande, was an opportunity to lay the foundations of an approach adapted to modern crises in which identities and cultures are given priority.
The case of Iraq is eloquent. UNESCO has a long and close relationship with this country and can testify that the destruction of its heritage was clearly the forerunner to sectarian persecution. The communities directly concerned understood this immediately.
The exactions committed against cultural diversity in Iraq today echo the attacks against the Al-Askari mosque in Samarra in 2006, and then in 2007, which provoked massive displacement of Shiite, Sunni and Christian communities across the country and a major humanitarian crisis. In response, UNESCO joined with the Iraqi authorities to protect, as much as possible the country's cultural heritage and to promote recognition and respect for its diversity. In 2014, the addition of the Erbil Citadel on the World Heritage List -- the most recent of four Iraqi sites to be inscribed on the List -- was a source of national pride. The Citadel is also the first site from Iraq's Kurdish region on the List. Its nomination by the Iraqi authorities stands as a symbol of the country's diversity and the possible peaceful cohabitation of all of the different groups that make up the Iraqi identity. Nurturing and consolidating this fragile balance is fundamental to any sustainable peaceful solution for Iraq.
Recent history has shown us the limits of an exclusively military response to this type of crisis. Armed victory is often no more than an optical illusion. This is why it is so important to take educational and cultural considerations into account in any strategy aimed at restoring security and building long-term peace. Our most powerful weapons are not missiles and guns. They are those things that generate a sense of shared history. This can be achieved by training professionals, protecting sites, maintaining a relentless struggle against the illicit traffic of cultural goods...
The Hague Convention on the protection of cultural heritage in times of war (1954) and UNESCO's Convention against illicit traffic (1970) lay down the rules for international cooperation in this domain. That the destruction of cultural heritage is recognized as a war crime, like schools and hospitals, bears witness to the importance attached by all to this heritage. Although they are often considered as paper tigers when confronted with the brutality of warfare, these instruments actually provide the basis of innovative strategies for responding to it.
We must throw off the fallacious pretext that in emergencies, there is choice to be made between human lives and culture, and that culture will always come second. There is no choice to be made. On the roads, in the camps and tents of refugees, culture always has it place; in the poems and songs that displaced populations invent to resist and revive, culture is always present.
Our response must be ambitious, and must include culture as an integral part of the protection of society as a whole, and a vital element of any worthwhile peace strategy.