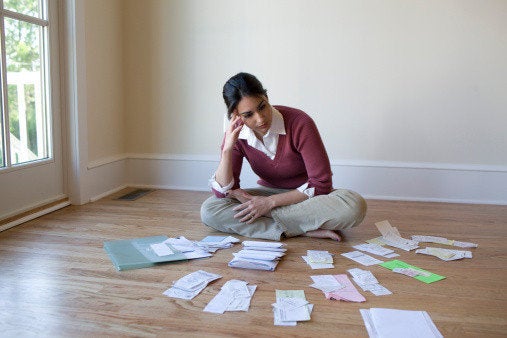 Being unprepared for class is one of the most common nightmares, however, an inability to pay the tuition bill can be even more frightening. Rising costs and diminished portfolios are putting many parents to the test. If you're cramming to prepare to cover the cost of college, here are five tips you must keep in mind:
1. Study the Options. Sit down with your college-bound student and brainstorm ways to reduce costs and get the most value for your education dollar. Talk with the high school guidance counselor, community leaders and surf the web for grants and scholarships. See if your employer offers any scholarships or tuition benefits for dependent children. Shop around. Tuition varies greatly from institution to institution and more expensive doesn't necessarily mean a better education. Think about work/study or ROTC programs. Consider an accelerated degree where your child can finish in three years instead of four or look into the options of attending a community college for a year or two, then transferring into that dream college as a sophomore or junior.
2. Save Smart. There are a variety of IRS approved funding plans available to help college-bound families meet the financial strains of paying for a college education. In particular, Section 529 College Savings plans offer substantial benefits: both earnings and qualified withdrawals are exempt from federal taxes, some states waive state tax for residents and others allow deductions on contributions. In addition, 529 College Savings Plans can help increase your child's eligibility for financial aid, since the plan assets are counted as the asset of the account holder. Parental assets are assessed at a lower rate than the child's assets. (Parents are expected to kick in just 5.6% of their assets while students are expected to contribute 20%. For further information on this opportunity, see Kiplinger's 529 FAQs for more details on these plans.) What's more, a distribution from the plan to pay the current year's college expenses will not be included as "base-year income," and therefore will not reduce the following year's financial aid eligibility.
3. Don't Cheat Your Retirement. Be careful. Some parents will consider using a Roth IRA as a combined college and retirement savings vehicle. However, because a Roth IRA is a retirement planning strategy, an estate transfer technique and a college planning tool, consider the multiple family priorities before utilizing this source. Many sources are available to help finance or pay for a child's education, but when it comes to retirement, you're on your own. And while your child has a lifetime to pay off college loans, your timeline to rebuild is limited. Withdrawing from your retirement funds can deplete your nest egg and it may have negative tax consequences. Taking a retirement plan distribution may increase your reportable income for the year for financial aid consideration and could reduce the amount of financial aid your child may be eligible to receive.
4. Recruit Grandma and Grandpa. Having a 529 plan will also allow contributions from grandparents and anyone else who wants to help. They, like you, may make a gift of up to $13,000 for each designated beneficiary without incurring federal gift tax. Or, they may be able to contribute a lump sum that covers five years, giving a total of $65,000 ($130,000 for married couples) as long as the individual makes no additional gifts to that designated beneficiary for the five year period. With the increase in estate tax exclusion moving to $5 million (in 2011 and 2012) as a result of the 2010 Tax Relief Act, grandparents may find it desirable to contribute even more to their grandkids' 529 plans. Parents and grandparents alike should consult with a trusted tax advisor to understand the tax implications of these contributions.
The "First National Bank of Grandma and Grandpa" may also agree to issue student loans directly to you and/or your child at favorable rates. There's nothing wrong with making college a family affair, and Gran and Gramps may view this approach as a positive way to "spoil" the grandkids.
5. Give Kids Extra Credit. If, in the end, you aren't able to pick up the entire tab, there's nothing wrong with having your child take out low interest government loans like the Stafford Loan or the private Nellie Mae and Sallie Mae programs. There may be other low interest rate loans available through your local bank or credit union, as well. It may pay to shop around.
Students can also help fund their education by working part time at an on campus or work/study job and putting summer job funds toward college expenses. Letting them have some "skin in the game" can be a good thing. Some college professors claim it's easy to spot the students who pay their own way versus those attending entirely on mom and dad's dollar: They often take more challenging courses, have better attendance, pay more attention in class and drink a lot less. Students who have invested in their own future and have a financial stake in their education have an appreciation for the college academic experience others do not.
The information in this article is general in nature and may not apply to your own financial situation. Please consult your own professional tax advisor regarding this information and your own personal tax needs. For a complete disclosure statement, please see Irvin Schorsch's full biography.