Our troops are coming home. From army soldiers returning to Fort Drum to sailors making port in Washington, thousands of brave men and women are finally returning to their families. While it's a heartening moment for America, a moment to relish, it's important that we don't lose sight of one crucial fact: For many of these troops the war is far from over.
The array of challenges they face is daunting. Post-traumatic stress and other psychological and cognitive problems caused by years of combat are not least among them. These problems have become as deadly as war itself, with suicide rates reaching levels so high that the U.S. Army reported that "If we include accidental death, which frequently is the result of high-risk behavior (e.g., drinking and driving, drug overdose), we find that less young men and women die in combat than die by their own actions."
I am far too familiar with the challenges one faces returning from war. I was a Jewish POW in World War II, and through sheer luck was able to survive. One day we were taken into an interrogation center and an S.S. officer came in and said he knows everything about me: who my father is and my mother's maiden name, the street where I live, my elementary school, the girl I dated in high school. When I asked how he knew so much, he replied, "I once lived a few blocks away from you. You used to be my paperboy. I'll do what I can to help you." My former neighbor in Buffalo, N.Y. had moved back to Germany before the war broke out. And he might have saved my life simply by putting a question mark next to "Jew" on my official identification papers. And, because of this small human connection, I was able to return home eventually and resume my life. I've never forgotten how many veterans I served with who became deeply scarred by the trauma of war for the rest of their lives.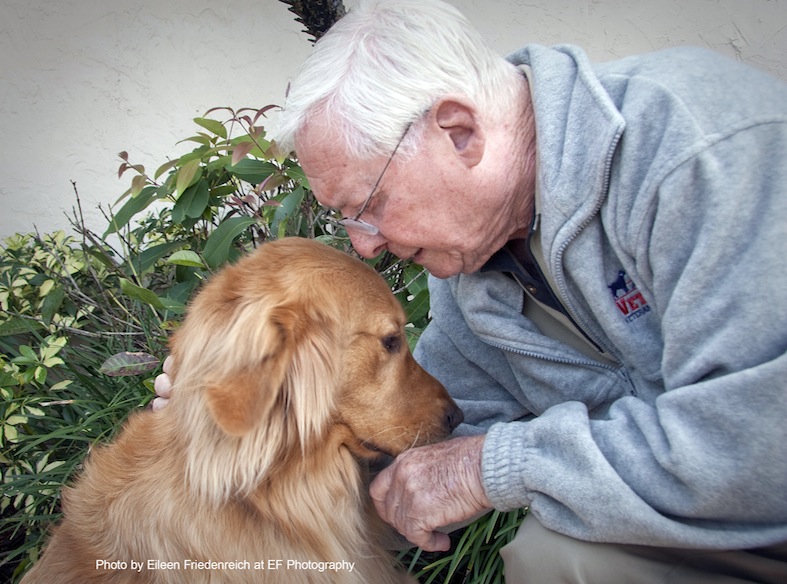 Given the nature of today's warfare, it seems that this issue has only worsened. The modern battlefield is not just dangerous, but, with no clear frontlines and an invisible enemy who respects no rules of engagement, it's also horrifying beyond belief.
While advanced new medical technologies are helping vets overcome grave injuries, there is one treatment that, simple as it is, cannot be replaced by any technology out there: the professionally trained assistance dog, also known as a soldier's best friend.
The effects of service dogs on the lives of returning soldiers are astonishing. One survey of PTSD-suffering veterans reports an 82 percent reduction in symptoms after being paired with a dog. Trained dogs can sense the onset of seizures, manic episodes, panic attacks, flashbacks and other debilitating psychological symptoms, offering crucial seconds to prepare. Soldiers living with amputations, spinal injuries, blindness and other physical remnants of war benefit no less, both physically and psychologically.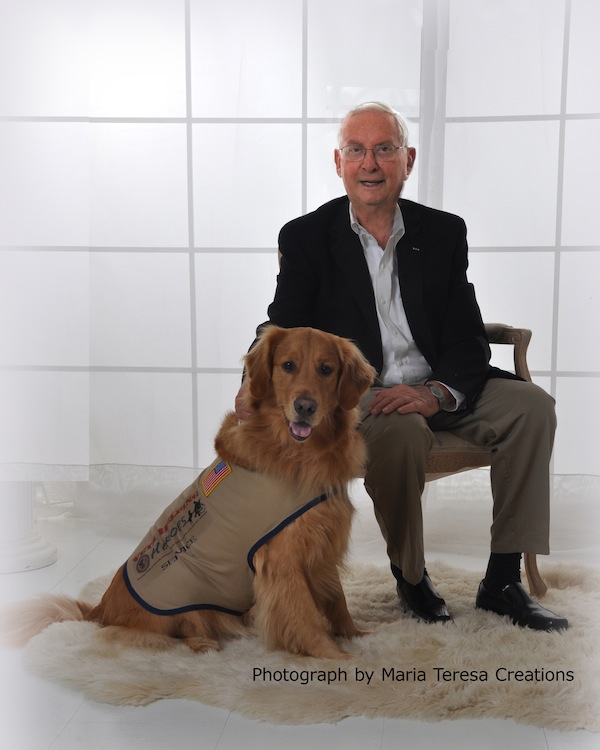 The trouble is as the wars draw down, so does the funding, leaving returning soldiers with a deficit of available assistance dogs. Organizations like mine have stepped in to help fill this gap with private donations -- and donors from all around the country have answered the call.
But as more troops return each day, the need continues to rise. Our returning soldiers have sacrificed a lot for their country. As they return home, they need our appreciation and profound respect -- but they also need to get on with their lives, to build a future for themselves and their families. This begins with getting better, and for so many, that begins with a dog.