This Memorial Day, we pay tribute to the men and women who have fought, and fallen, for their country. But with thousands of American servicemen and women risking their lives around the world each day, we also pay tribute to those still fighting. For many of them, even those who have returned home, war is neither a headline nor a distant memory.

But for a lucky few, their lives will be changed by the simplest thing -- the constant companion, guardian, friend, and therapist that a trained service dog is for a veteran returning from war. For them, these dogs -- loving, faithful, intelligent and patient as they are -- are the difference between a fulfilling, fruitful life and a life of suffering.

As the founder of Vets Helping Heroes, an organization that raises money to train service dogs for returning veterans, I want to honor the dogs that make such a profound difference in the lives of our heroes. Selflessly, they live each day eager to improve the lives of their veterans. And in this they too are heroes. Below, you'll find tributes to service dogs from recovering veterans and their families.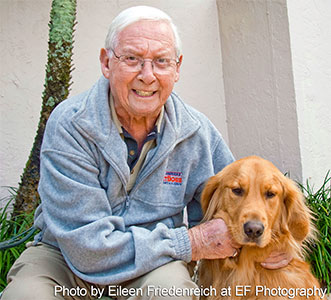 Dear Cash,
Since you came to me three years ago, our program Vets Helping Heroes has become a dream come true for me. Your sharing all the meetings, all our time at the VA hospital with veteran patients and your appearance on TV national shows has brought letters and donations that continue to make our mission for disabled fellow veterans a success. You by my side makes every day special.
Your Dad Irwin
Former 2nd Lieutenant, WW II POW, U.S. Air Force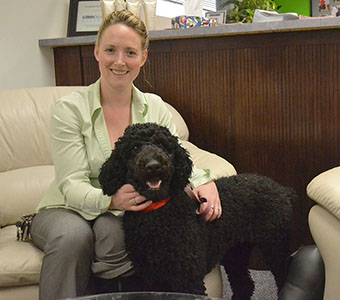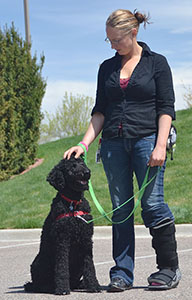 Photos courtesy of Freedom Service Dogs
Dusk,
I want to thank you for accepting me as you working partner. I can't explain the amount of help you have been. You have eased my pain with dealing with my everyday challenges. You have made me genuinely laugh for the first time in years. Your constant attentiveness and touch have made my dark and trying world so much brighter. The way you nonchalantly slow me down when I become winded and snuggle me when I am sick is something that no human could do and can't be replaced. Thank you for your energy and helping me to overcome my lung disease. Your bright eyes and eager nudges motivate me to push even harder to keep up with you. I know we will have a great future together. Even now I don't know where I would have been without you. You have even brought a huge change in Puppa. You make our home complete.
Thank you Poodley Oodley! I promise to take care of you as well as you do me.
Luv your Mum Nell E-5 Sergeant, U.S. Army
My dear, sweet Larry,
Thank you for giving me back my husband. Thank you for bringing my husband back from the dark, for showing him hope in a hopeless situation. Thank you for saving his life more times than I can count and for making his life a better one to live. Without you I truly believe he would not have made it through. Thank you for being my partner in taking care of him, but most of all thank you for loving us like nobody else can.
Love, Mommy Retired Master Sergeant, U.S. Air Force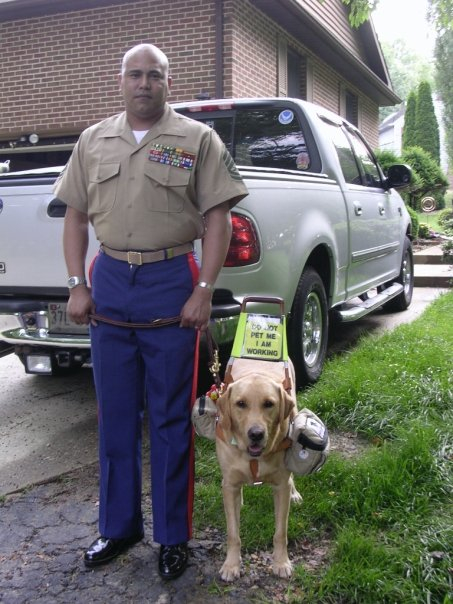 Larry,
My friend, you have shown me that some things in life can only be expressed through actions, because words and expressions cannot capture them. You have nurtured me and given me your unconditional love. I hope you know how much I truly love you. Thank you for being such an important part of my life, I love that I get to spend everyday with you by my side. I will forever be thankful for the things you do for me and for giving me back the freedom to live my life. I can't imagine my life without you. Thanks for being my friend, my constant companion in this long journey of healing to recovery.
Love, Daddy Retired Master Sergeant, U.S. Marine Corps