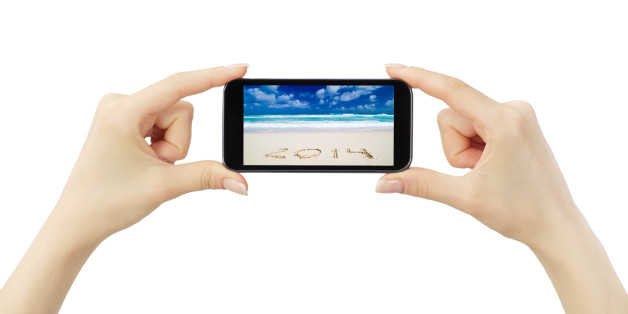 Big wall art can look worldly and luxurious. Daring even. The visual impact of a poster size photograph--artfully composed, framed and matted--can stop your guests in their tracks. In contrast, the typical itsy bitsy frames sprinkled about often look like crooked clutter. Go big or go home (and group all small items together).
Unless you are Angelina Jolie, oversize photographs of your undoubtedly beautiful children (or their genius artwork) just don't scream sophistication and style. Unfortunately, purchasing large pieces of original art can be pricey. I believe in the power of art. As the child of two working artists, I also believe in paying for it. Over the years, I've always prioritized house décor spending on real art by real artists.
Unfortunately, my budget could never stretch more than 18 inches in length.
But if you just know where to look and how to shoot, you can create stunning art without the stunning price tag. With a little direction and the people's tools--a smartphone, built-in photo filters, Ikea frames and Costco.com poster printing--anyone can produce big, bold art. Quickly, easily, affordably.
1. Succulent Symmetry: Strong geometric lines and ethereal colors make succulents leap easily into abstract art. Shoot them up close on a simple background and play on the cool natural shapes and tones.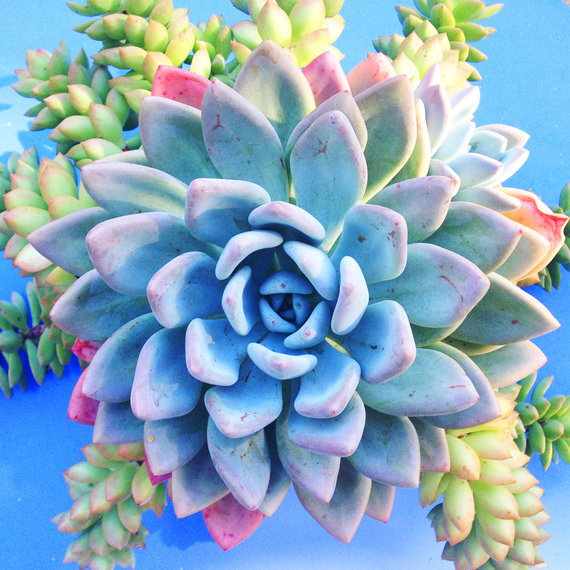 2. Travel Photo Vibe: Skip the vacation album and choose one great shot where the place (not the little people) is the star. Use camera filters to boost the color and mood.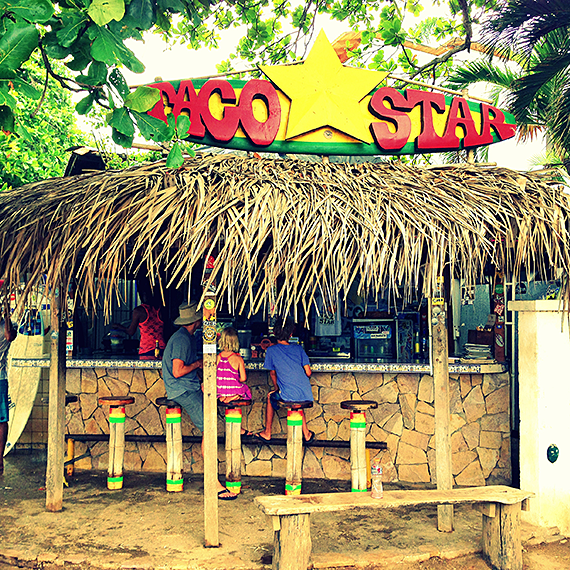 3. Tall, Tall Trees: Capture the feeling under the canopy or interesting angles of the trunk and branches. Frame a series for an impressive diptych or triptych.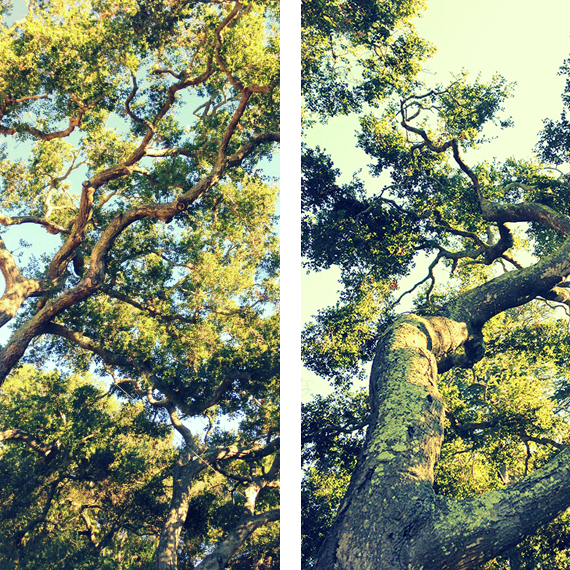 4. It's a Sign: Choose the intersection next to your first apartment, your first home, or the restaurant where you got engaged. Shoot up for a blue sky background for a pop art feel.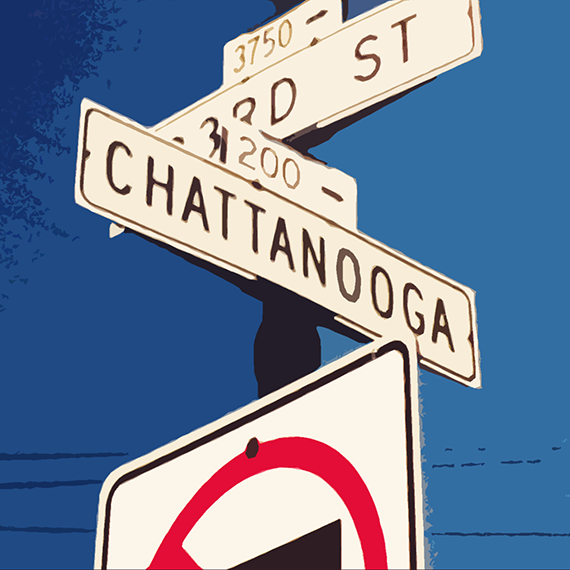 5. I Found You: Turn a simple sand dollar, railroad tie, stack of smooth rocks, or a bird's nest into a statement by shooting in black and white and cropping close.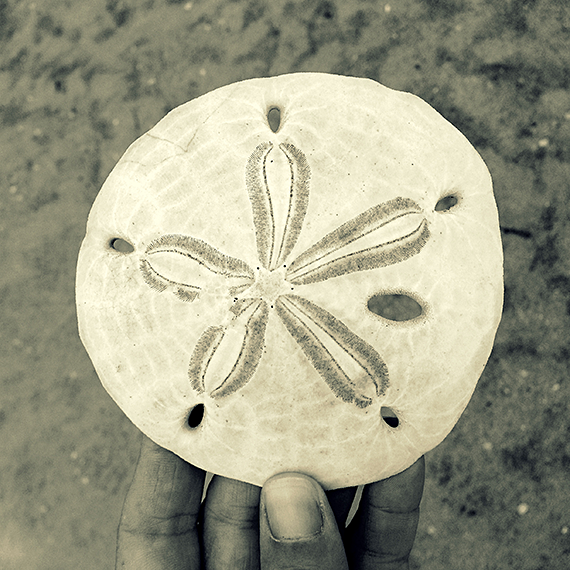 6. Happy Things: Immortalize objects connected to a time and place--childhood action figures, grandmother's garden gnome, or your first baseball mitt--and choose retro filters for universal nostalgia.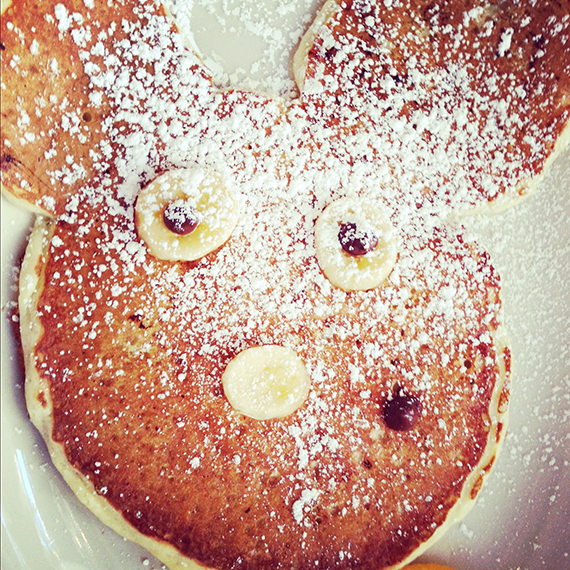 7. Pattern Play: Once you start looking, you'll see the whole world in patterns--artichokes at dinner, a spider web in the window, brick and tile on the way to work, tree shadows and storm clouds. Choose monochromatic filters to amplify rhythm.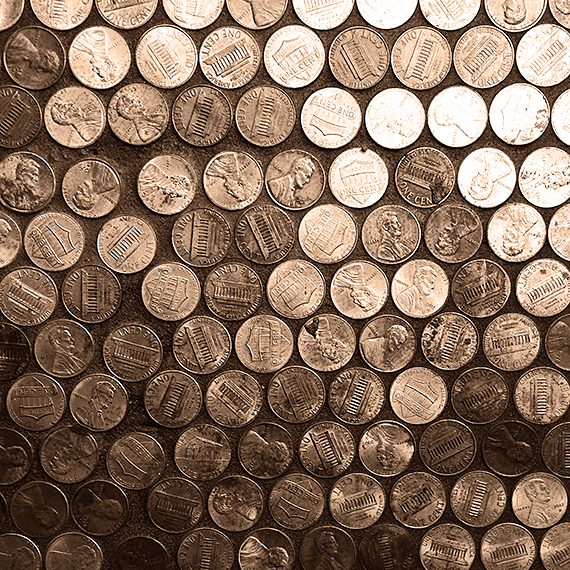 The Nitty Gritty of DIY Gallery Art: Costco.com poster printing in "lustre" finish - $8.99 each / Ikea "Ribba" matted poster frames $24.99 each / Shoot with the smartphone camera (not Instagram) to preserve the rectangular dimensions needed for a 20" x 30" poster size print.