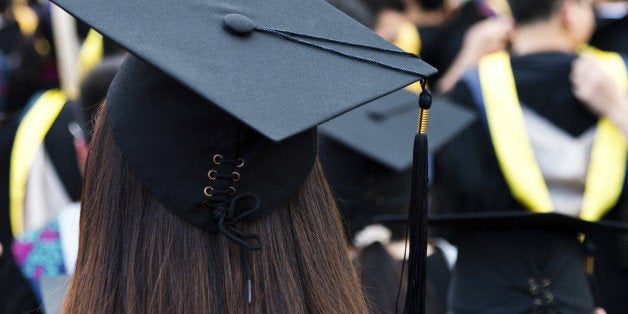 As I turned my laptop and badge in on my final day of my summer internship, I felt an overwhelming sense of sadness. While I would miss the amazing company, the end of this summer now only cements the fact that I am now approaching my senior year of college.
I could let anxiety consume me or cry in a nearby corner, but then I couldn't graduate with honors with that kind of thinking... so instead, I'll reflect and offer my two cents for any rising seniors or freshmen in university.
For the Class of 2019, soak in every moment..
Don't let grades, papers, or homework consume you. Literally. Your health will thank you for it. College is different from high school because social hierarchies no longer dominate. Here, everyone is invited to the party.
Seriously, attend every tailgate, football game, late night pizza party, open mic night, or free concert. Be open to love, and love can come in all forms from mentoring a child to finding a best friend or a boyfriend.
As an almost former-student, I never even came to appreciate the fact that learning was my job. One of my biggest regrets in my career as a student is being too focused on the grade I got, rather than the actual learning I was doing.
When in your life will your job ever be to learn again? One of the biggest complaints I hear from working adults is that working the same job for 20+ years, even if you love it, is monotonous because it gets old. As a student, not every day is the same because of the wealth of knowledge we have at our fingertips. Embrace it. Don't let long nights at the library or boring lectures deter you from the glorious reasons why you are there.
You aren't doing college right if you are the same person you once were when you entered.
When I first entered the wonder world that is Wake Forest University, I wanted to expand my social horizons. When I graduated high school, I didn't have many friends to show for it and knew college would be my fresh start.
So I joined a sorority. I joined organizations ranging from environmental sustainability (didn't last long) to a Christian drama troupe. I studied abroad. I learned how to dance the flamenco and the tango. I prayed at St. Peter's Basilica and danced the night away with Irish, Chinese, and Mexican lads and lasses in salsa clubs until the crack of dawn. I started volunteering as a Spanish translator at a free medical clinic in North Carolina, where I learned how different the world is once you travel 10 minutes outside your safe, secluded campus.
Whenever I go home, I never feel the same. I'm better. I'm multi-dimensional. I've enriched my life with beautiful and sometimes, flawed experiences.
So don't be afraid to travel outside your comfort zone in college. Most of all, don't be afraid of growing. If you aren't, you aren't doing college right. At all.
And to the class of 2016, let's not be afraid.
They may say college is the "best time of our lives," and it may be true for some of us, if we let it be. But whether or not they are the best just means we need to spend the rest of our lives living just as great, if not greater experiences to the ones we've already been living.