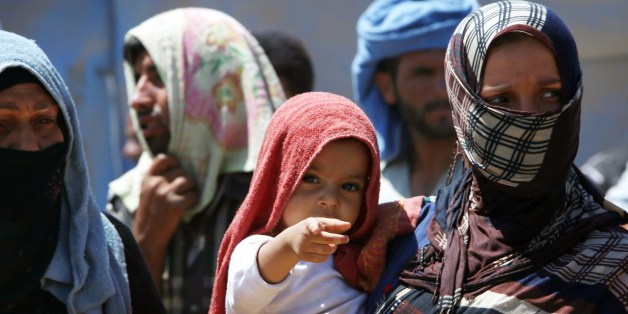 "Armed robbery, rape, murder, child trafficking and other anti-social behaviors are quite rampant in the camp. The camp has become a refuge for all kinds of criminals because of the poor security" (Tanle YEAR: 879). This quotation comes from a 45 year old Liberian man who had been living as a refugee in the Buduburam camp in Ghana for 21 years. As this quotation demonstrates, camps often fail to provide the refuge intended and instead become places of rampant violence. Despite increasingly frequent acknowledgement of the issues of security and justice in refugee camps, relatively little practical, political, or academic attention has been paid overall.
According to international law, the host state is responsible for maintaining law and order in the camps. In practice, however, states often abdicate this duty, leaving much of the oversight responsibility to UNHCR or other mechanisms created or imported into the camp setting (Wilde, YEAR). This produces a complex and often deficient system of justice administration that must be better understood.
Against the background of these systems, analyses must also acknowledge the space for refugee agency. Refugee agency is often under-estimated, in no small part due to portrayals of refugees as apolitical entities who exist outside the realm of social membership. Through an analysis of the role of refugee agency, this essay mobilizes the administration of justice in camps to problematize that dominant portrayal. More specifically, my research questions the extent to which justice administration in refugee camps challenges portrayals of refugees as individuals without the capacity for agency and the refugee camp as a state of exception. A better understanding of this relationship between refugee agency and the structures that govern their existence would contribute importantly to both practical realizations and theoretical conceptions of a more just life in the camp. By unpacking the relationship between refugees and camp governance structures, policy can more aptly address the needs of those living in camps and better ensure that camps provide meaningful refuge from violence without restricting the humanity of inhabitants.
In order to assess this layered relationship, I draw on policy, empirical evidence, and theory. While policy to address the administration of justice in camps varies substantially between countries and camps, I use several sources as indicative of larger overlapping practice such as the UNHCR Operational Protection in Camp and Settlements Handbook and the Norwegian Refugee Council's Camp Management Toolkit. I also look at UNHCR's Peace Education Programme materials as one element of an attempt to address the insecurity that is frequently found in camps. These primary materials, as well as secondary analyses, inform my understanding of the policy guiding the administration of justice in camps. To ground this study empirically, I draw on the case study of the Buduburam camp in Ghana.
Buduburam is especially notable for its high level of self-sufficiency, evidenced by UNHCR's decision to withdraw aid on such grounds in 2000 (Sagy, Outside, YEAR). This self-sufficiency was buoyed and overseen by a complex organizational structure comprised of 12 zones, each with their own Zonal Head, Co-Zonal head, Secretary, Sanitation Officer, and General Member (Dzeamesi, YEAR). In addition to these territorial subdivisions, the camp was overseen by various internal mechanisms including the Neighborhood Watch Team created in 2002 (Feuchte, YEAR), the police station, and the Liberian Refugee Welfare Council, formed in 1994 with an executive committee to coordinate departments and eight standing committees (Dzeamesi, YEAR). UNHCR's Peace Education Programme was also administered in Buduburam. Holzer writes, "Buduburam can serve as one of the best-case scenarios for refugee camps in low income countries" (Holzer, YEAR). However, evidence suggests widespread in-camp violence, especially sexual- or gender-based (US Committee for Refugees and Immigrants, YEAR). Despite the varied oversight mechanisms at work in the camp, official crime statistics were not available, in large part because refugees do not trust the police and often do not report criminal activity (Feuchte, YEAR). Thus, Buduburam manifests both a complex governance structure, with some degree of refugee participation, and a failure in the administration of justice. It is for these reasons that the camp serves as a valuable example for this study.
I also mobilize broad strands of literature regarding legal pluralism and the relationship between structure and agency in dialogue with political theory focused on the ideas of the state of exception and bare life. Giorgio Agamben is one of the central contributors to discussions on the state of exception and mobilized the term bare life or homo sacer to refer to an individual who can be killed but not sacrificed (Agamben, HS). Agamben maintains that the camp is paradigmatic of modern politics as a permanent state of exception, where normal rules of government do not apply, and the sovereign creates dependent bare life through exclusion (Agamben, HS). According to this analysis, in the camp, refugees are bare life, incapable of political agency or identity, who are only paradoxically included in the idea of the body politic through their exclusion (Agamben, HS). In this essay, I use an analysis of the administration of justice in camps to challenge portrayals of the refugee as bare life while demonstrating that the refugee camp fulfills most elements of the depiction of the state of exception. With this, I problematize the assumed coexistence of the two concepts, arguing instead that we must better understand agency within the state of exception in order to understand the life of refugees in camps.
The HuffPost College Thesis Project gives students a chance to share with a wide audience the fruit of their hard academic work. The project is launching with about a dozen partner schools, which comprise students from public and private, two- and four-year colleges. To read all posts in the series, visit here.