At 11pm on the night before Thanksgiving I got a call from someone called Mike Plante in Beverly Hills. He left a message, said he was from Sundance. It took me a few moments to remember that I had sent "Famous Person Talent Agency" into Sundance. The fact is I'd been sending them stuff for years, it had become a routine. Then I told my wife, Cami Delavigne - "Hey they don't call you to tell you your project was rejected. They only call with good news." She said not to get excited.
Cami wrote "Famous Person Talent Agency: Pearls of Asia." Her manager set us up with the job, and so she knew the scene better than I did. She doesn't jump any more when the phone rings.
Then she said - "Hey if it's Sundance, and you're in, then maybe we have another kid?" She'd never mentioned it before. Sundance seemed unlikely. The truth is I was coming off a year of sparse work. Had a few drinks in me. Nothing to lose. So I said yeah, sure. We do Sundance, have kid number 2. Been looking for an excuse. Yeah? Yeah.
Anyway that's only part of the story. I'll keep it short. The story is about honesty. How long does it take to learn the difference between what you think is good, and what you think you think is good? Took me 15 years. Anyway I think that's what Sundance is looking for, honesty. Why else would they choose "Famous Person"? Our movie is all underdogs. No stars. No bullshit. Just an honest look at show biz from the pits.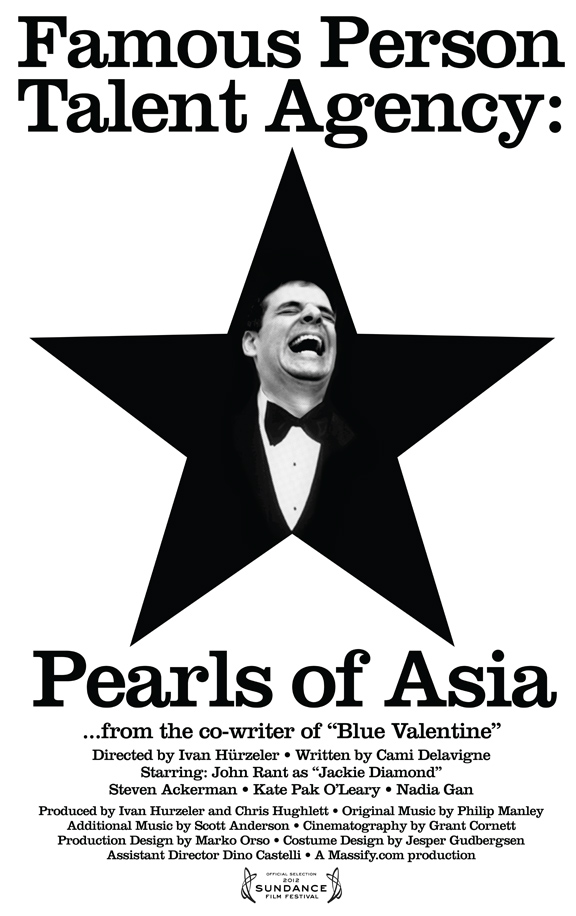 Thanksgiving day l called Mike back and he told us the good news. What a brilliant call. We're so lucky to be included. Lucky to have been able to make a movie in the first place. Obviously it took more than luck - our cast, crew, investors and the programmers at Sundance made it happen for us. We plan on earning the privilege by enjoying this festival to the hilt. Got an entourage and everything. The story is still developing - this week it's honesty, next week who knows. Stay tuned.
Oh, and thanks Sundance. Kid #2. Can't wait. Seriously.
WATCH a trailer for "Famous Person Talent Agency" below: