This time last year when I was gearing up to go to Ghana I had no idea where I would be staying. I had been to Ghana not long before to study abroad with NYU, but I was too entrenched in the preparation for a runway show at FIT to have sorted out a good living situation now that I'd be returning as a business owner and not as a student. I was also making arrangements for the Of Rags: Sustainable Fashion concept party, and I was wondering how I would be able to turn in my final papers to my professors on time. I felt overwhelmed, but then I got the following facebook message from RAAM, my Ghanaian business partner: "hey man, how is the going?i hope the show will be great tonight. and i want to give u my room to stay in, how about that? u let me know if u like ....talk to you soon and enjoy the show tonight..."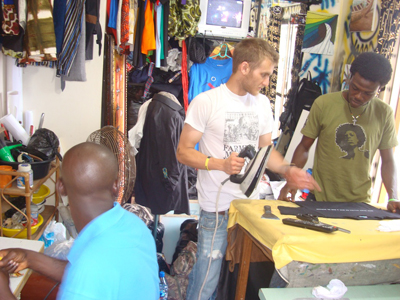 Branson working with the finishers on his last trip to Ghana.
When I read RAAM's words of encouragement I knew everything would work out. Today, as I start to pack my bags again to head back to Ghana, for the first time with several team members joining me and several team members staying back in NYC, just as much is up in the air. I don't know how we will get enough fabric from one place to another. I have no idea when or where we will meet with the 20 kids in the peer education program we run in partnership with the West Africa AIDS Foundation. I'm hoping and doubting that our workshop expansion will be done on time, and I'm still trying to figure out how I am going to finish my classes at NYU. But I have faith that everything will come together.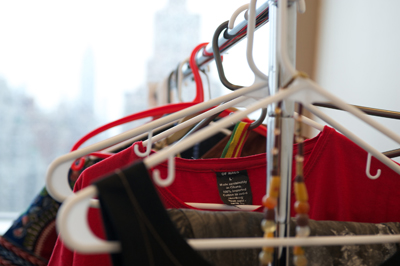 The Of Rags looks on the rack before a recent runway show at NYU
That's what has happened over the last year. Things have really come together because of the people who have made them. It hasn't always been easy and we've definitely made some mistakes, but somehow we've managed to grow from a team of 2 people to 14. We've visited 20 college campuses to promote our model of sustainable fashion, created jobs at fair trade wages and reinvested 40% of our profits into community initiatives. We've worked with 13 other fair trade organizations to put together a lookbook of sustainable products. We've taken part in more fashion shows than I can keep track of. And now, just weeks after launching our new website and online store, we are blogging on The Huffington Post and ready to turn the page to the next chapter of our little organization.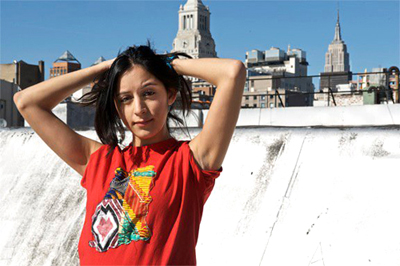 Of Rags combines Ghana flare with New York Style.
As we enter this next chapter it is important to remember that the Of Rags tagline, "a fair trade fashion cooperative for sustainable community development," is more than just a title. It is our value system. We might be young and inexperienced in the eyes of some, especially seeing as I have another year left in college, but we believe in ourselves. We know that sustainable fashion is about the people behind our clothes -- the people who make them, the people who wear them and the people we work with through our community development initiatives. Our clothing serves as a vessel to tell these stories. So just as I asked myself when RAAM and I first met, I ask you now, what story do your clothes tell? Maybe their story is part of our next chapter. Stay tuned for updates and find our more at www.ofrags.com.