In an apparent attempt to out-Gehry Frank Gehry on his home turf, Gene Kohn of New York's Kohn Pedersen Fox has designed his first building in Los Angeles.
It is, appropriately enough, for the Petersen Automotive Museum, in that car-loving metropolis.
Kohn's design will wrap undulating ribbons of stainless steel around the sides and top of the museum's existing building, a department store designed by Welton Becket in 1962.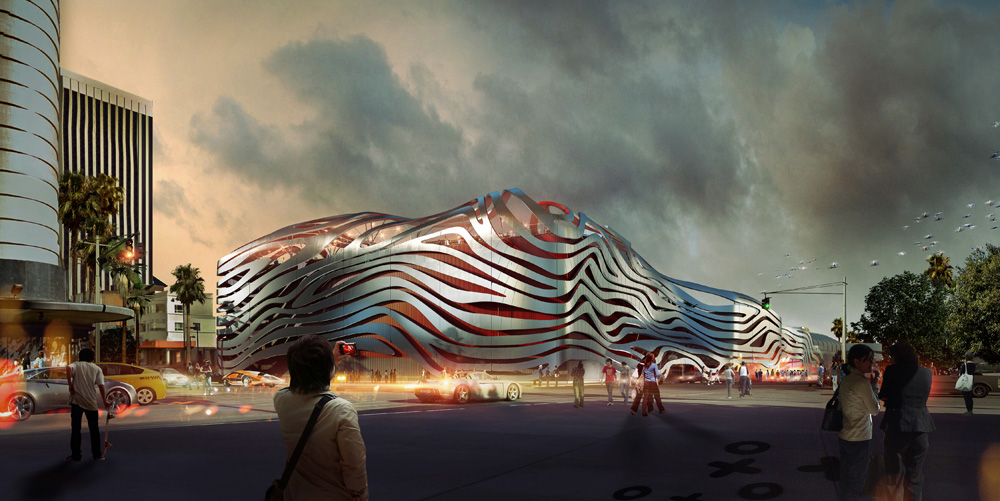 "Underneath the steel will be a corrugated layer painted hot-rod red," says Terry Karges, executive director at the museum. "It'll be backlit so light will bounce off the red."
The building is part of Museum Row on Miracle Mile, near the Los Angeles County Museum of Art, the George C. Page Museum and La Brea Tar Pits, and Museum of the Academy of Motion Picture Arts & Sciences, designed by Renzo Piano and scheduled to open in 2016.
The new building by Kohn (an 80-year-old, self-described "car guy") will add 15,000 square feet to the museum's existing 300,000 square feet, by knocking out some of the department store walls. New features will include state-of-the-art digital lighting displays, interactive learning stations and a technology gallery.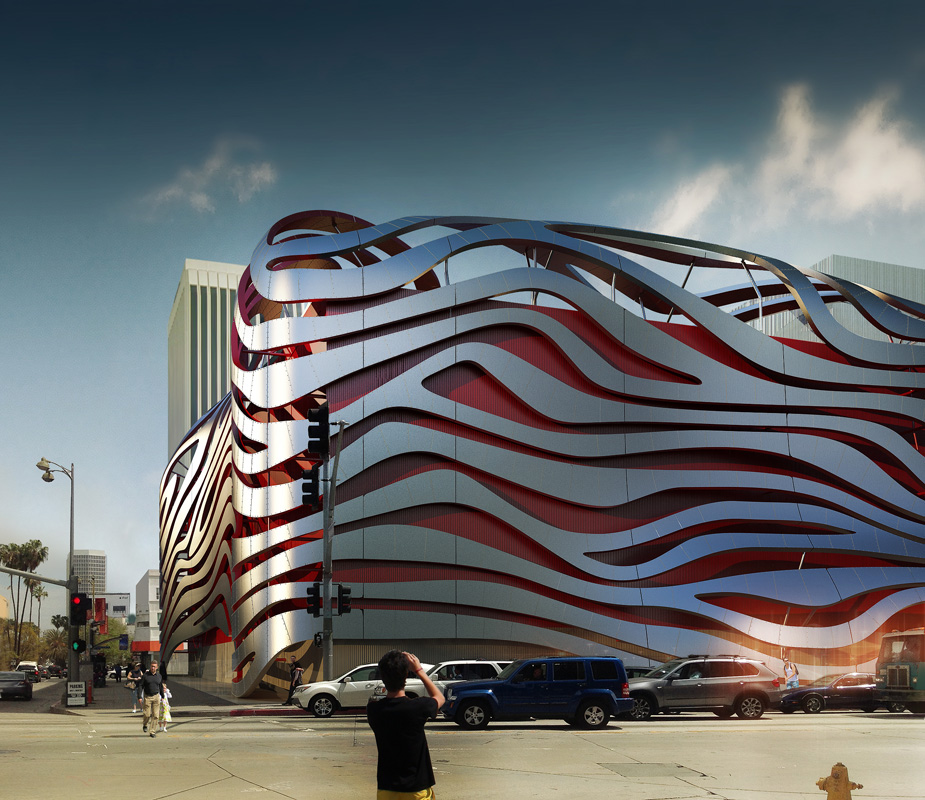 "There will be a biography gallery to tell stories of the people who've made automotive history, including Ford, the Duesenberg Brothers and Enzo Ferrari," he says.
The museum holds 300 automobiles in its collection, with about 150 on display at any given time. The rest are stored in below-ground vaults, recently opened up for tours. Still, loans for specific exhibits are common.
"Not all the cars on display are ours by any stretch of the imagination," he says. "Showing in one of our galleries now is Fins: Form without Function, and to have a wide array of vehicles for it, we had to borrow."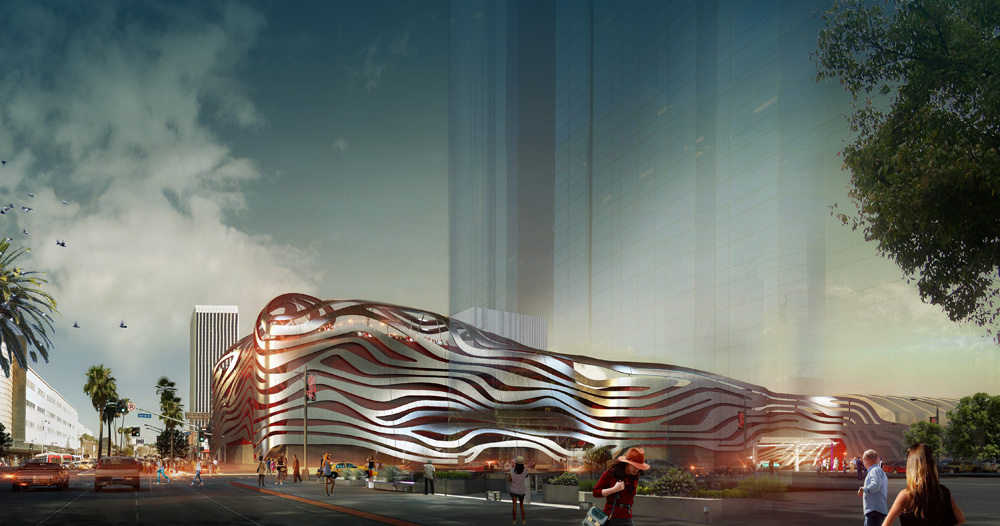 About 250,000 visitors come through the museum every year, but Karges anticipates a substantial uptick once the new building opens in 2017.
"Today it's a box that's boring and ugly," he says. "People drive by and don't care."
If Gene Kohn has his way, that's about to change.
For more on the Petersen Automotive Museum, go to http://www.petersen.org/
For more on Kohn Pedersen Fox, go to http://www.kpf.com/
J. Michael Welton writes about architecture, art and design for national and international publications. He also edits and publishes an online design magazine at www.architectsandartisans.com. Portions of this post appeared there first.