As it turns out, Tom Buchanan was right.
The brusque and sturdy polo player was perfectly blunt while pontificating on the fate of American civilization in the first chapter of F. Scott Fitzgerald's The Great Gatsby.
"The idea is if we don't look out the whole white race will be -- will be utterly submerged," he proclaimed over an East Egg dinner with Daisy Buchanan, Nick Carraway and Jordan Baker. "It's all scientific stuff; it's been proven."
Now it seems the 2012 elections have cast the Nordic Buchanan in an ironic light. The Latino vote, in particular, played a pivotal role in re-electing Barack Obama. And one San Antonio-based designer is calling our attention to that shift, with a new installation at Art Basel Miami Beach.
He calls it "Mestizo City," and it's due to open tonight at 7:00 p.m.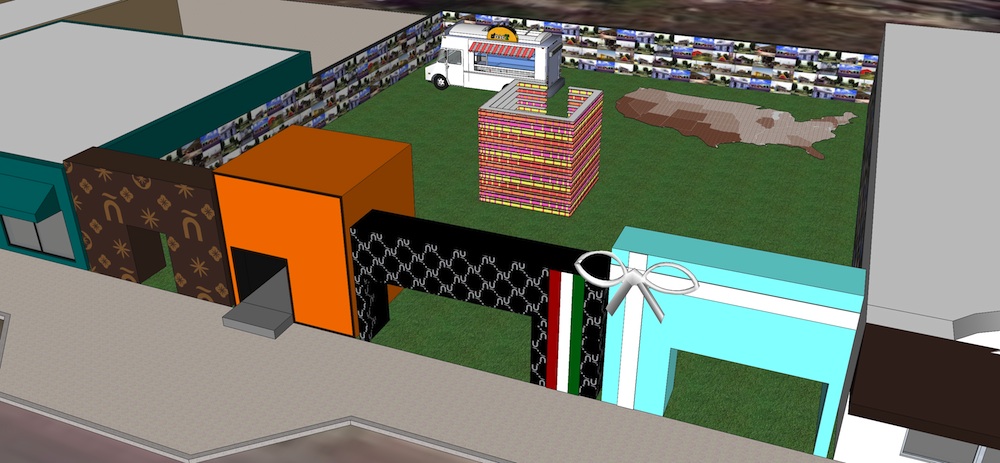 "We're experiencing a tremendous demographic shift," says Henry R. Muñoz III. "We want to use "Mestizo City" to talk about cultural layering in places like Texas, Miami and Los Angeles."
For 29 years now, he and his 70-person firm, Muñoz and Company, have been exploring regional architecture from their office in San Antonio. He calls it "Mestizo" also, and it's been featured in the New York Times, Architectural Record, Architectural Digest, World Architecture News and The Los Angeles Times. It's a design that's clean and crisp, with a Latino twist.
Muñoz is a self-described designer, social activist, opinion leader and philanthropist who notes that Los Angeles is the second largest Mexican City in the world, following Mexico City and surpassing Monterey below the border.
He says it's time now to talk about these shifts in population numbers, what they mean, and how to understand the culture behind them. And what better place for that than Art Basel Miami Beach, the setting for Tom Wolfe's new book on immigration, the one called Back to Blood?
"We need to recognize this shift in the sheer numbers of people who want to be educated at our schools and universities," Muñoz says. "Maybe the buildings themselves should now reflect the cultural identities of the people."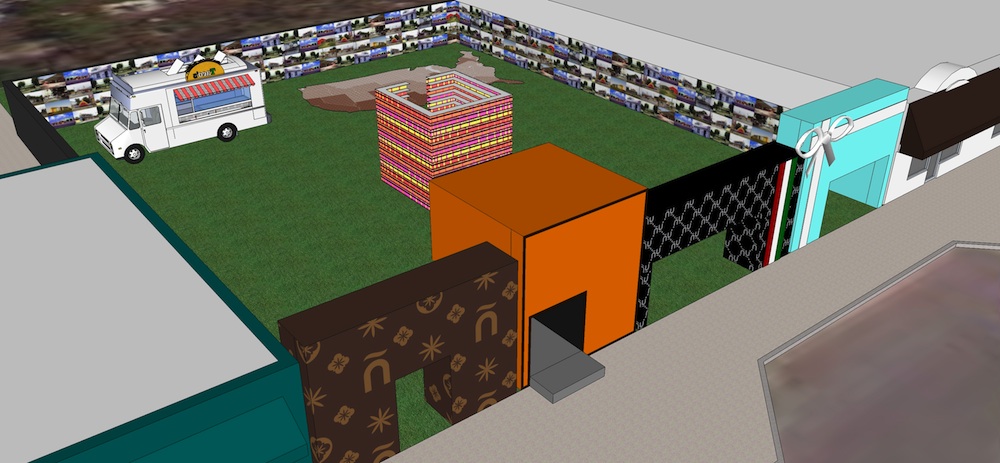 "Mestizo City" does precisely that. It's a site-specific installation on half a city block within the Miami Design District. And it's playful: The installation wittily reinterprets some of the most recognizable visual and social elements associated with Latino culture: inflatable structures, a taco truck, Jarritos bottles along with bright colors, informal concepts of space -- and street art.
"First, it's important that it be lighthearted, that you enjoy the approach and the color of the inflatables," he says. "Then there's the taco truck where you'll be issued a Green Card for "Mestizo City," so you'll understand what it means to be a Latino today."
The idea is to encourage tolerance and inclusiveness for Latinos in America, and to call for understanding differences in cultures. In short, "Mestizo City" seeks a return to the traditional melting pot that for centuries has been central to assimilating immigrants into American culture.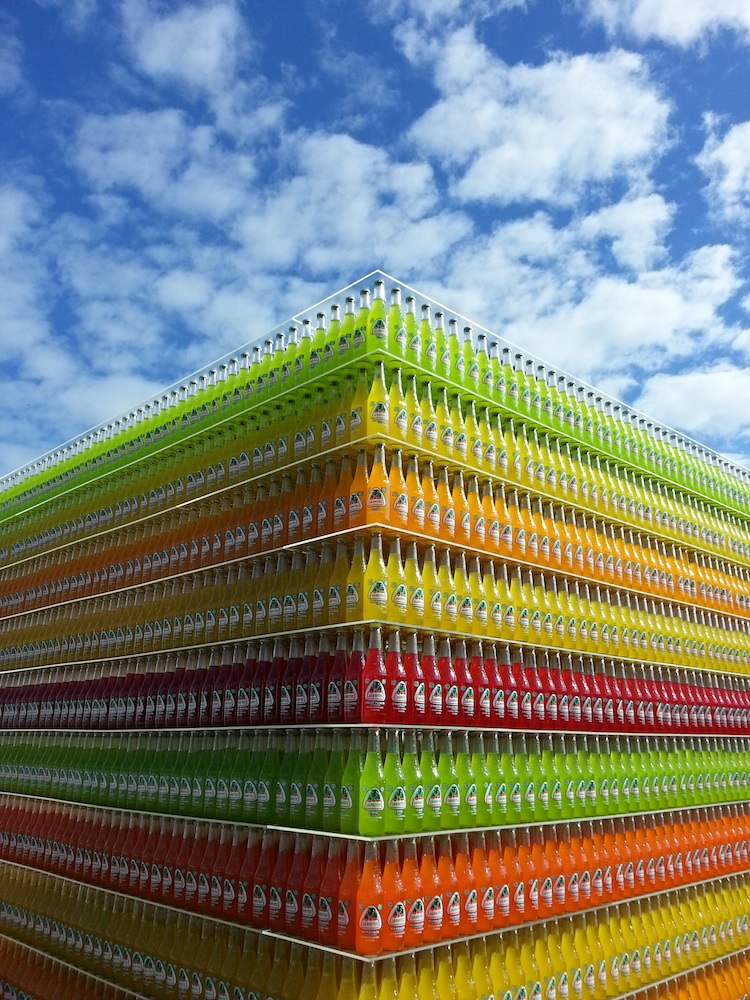 "We need get back to that idea of strength in our differences, that tolerance is important," he says. "The idea is to look at the beautiful, informal impression we've made on this nation's culture, and the contributions that can be made to popular culture and popular design."
Muñoz should know. For the past two years, he's been fanning out across America, talking to people about Latinos here, and about what a National Latino Museum on the Mall in Washington D.C. should be and look like. Photos and prints for the proposed museum are part of Mestizo City's interior walls.
"Clearly, the presidential election solidified, in the minds of people across the country, our history and heritage -- and that now is our time," he says. "This installation is one small step that articulates for young people that the U.S. is becoming increasingly a Latino country."
That's a narrative whose arc runs counter to that of the Pilgrims at Plymouth Rock, or of the colonists at Jamestown.
"It's not true, and it's not real," says Muñoz of the early American mythology. "We should tell the story of the Latino imprint on the Americas, even before Plymouth Rock."
"Mestizo City" is a start. It's a symbol of a dramatic sea change in American life -- and a Latino kind, that not even the prescient Tom Buchanan could foresee.
For more on "Mestizo City," go here
For more by J. Michael Welton, go here