Photographer Nic Lehoux estimates he's shot about 1,000 buildings in his career.
His newest is the Aspen Art Museum, designed by Pritzker Prize winner Shigeru Ban Architects.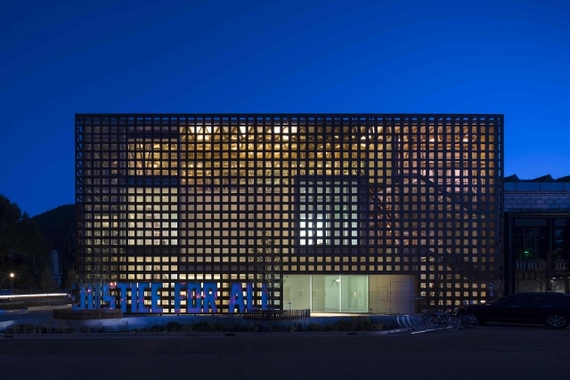 Aspen Art Museum, Shegeru Ban Architects
It's 33,000 square feet, chock-full of gallery space, and wrapped in woven wood.
Which makes it all about natural light - and its fantastic location.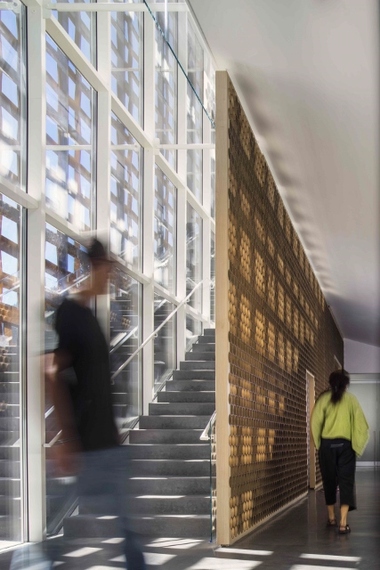 Aspen Art Museum, Photo by Nic Lehoux
"It's a box shrouded in a mesh of wood, and an ever-changing chameleon during the day because of the lighting," the photographer says.
The museum is sited in downtown Aspen, on a block that's part of a 19th-century grid, designed when the town was established during the Colorado Silver Boom.
It's surrounded by the Rocky Mountains, and the architect plays up to them here.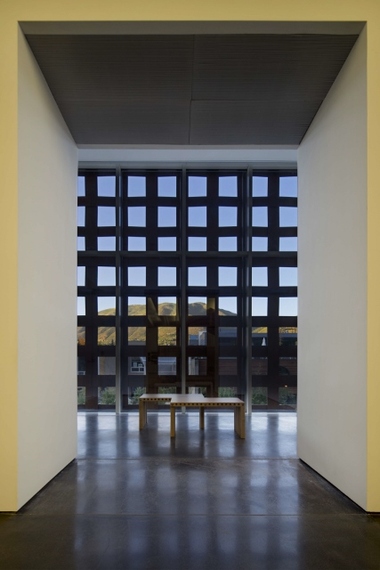 Aspen Art Museum, Photo by Nic Lehoux
"It's a semblance of a square monolith, and a bit of a sleeper," he says. "It's striking but when you're inside, you get the complexity of what's going on - the top deck has a great restaurant and cafeteria, and you can see the mountains very clearly."
He's talking 360-degree views here, some through peek-a-boo windows veiled by that wooden mesh.
Sunlight through the mesh also illuminates galleries across three floors and a below-grade level, shifting playfully during the day through the architect's trademark layers of cardboard tubes. It's a relatively inexpensive material and a method that provides elegant forms.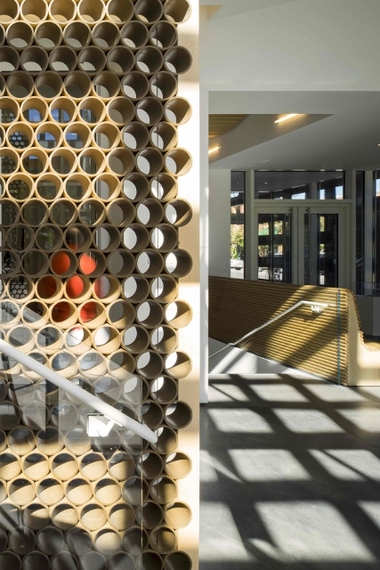 Aspen Art Museum, Photo by Nic Lehoux
"The best part is the quality of light that deeply penetrates the spaces," he says. "Museums generally are closed in for light-sensitivity, but this one celebrates the city of Aspen - it creates a place where Aspenites feel welcomed, and they welcome it."
The Aspen Museum is Shigeru Ban's first design for a permanent museum in the United States.
One hopes it's not his last.