South African celebrity chef David Higgs tells us what to eat and where to experience the best of Johannesburg's exuberant dining scene.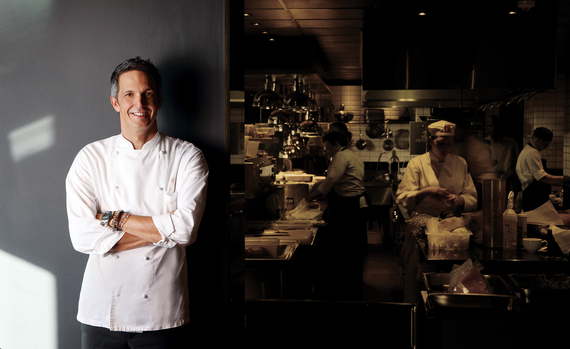 EVOLUTION OF THE DINING SCENE
"In Johannesburg restaurants are exceptionally well hosted and you always get well looked after. We've got Greek communities, Lebanese communities and Italian, so when it comes to the neighbourhood restaurants, there's a lot on offer. Johannesburg is very international but there's also more and more desire for artisanal South African products, so the dining scene is moving more towards local produce. You'll find a lot of really nice local cheeses and a lot of cured meat, and of course really good quality coffee."
"Two of the top fine dining restaurants are DW11-13 with chef Marthinus Ferreira and Cube Tasting Kitchen by chef Dario d'Angeli. Without a doubt the dining scene is evolving and we have a lot of cool places popping up. Guys are opening small, niche cafes - quite hipster places - where people can enjoy good food, with small limited menus that focus on quality fare and nice local brews on tap. Beer houses have more and more local beers to choose from."
DW11-13, Dunkeld West Shopping Centre, Corner Jan Smuts and Bompass Street, Dunkeld West. Cube Tasting Kitchen, 5 Parknorth Heights, 17 4th Avenue, Parktown North.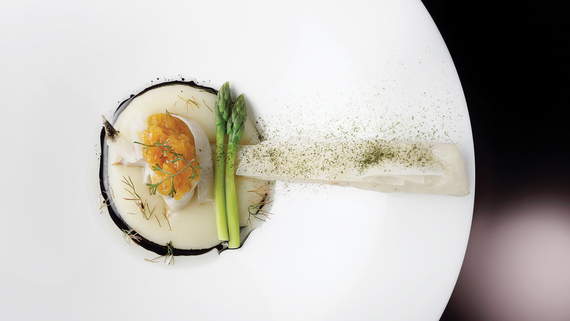 A dish created by David Higgs as the executive chef of The Saxon boutique hotel.
THE LOCAL FARE
"We have really good quality meat here in Johannesburg, so you should go to a steakhouse like The Local Grill, where they'll give you options like grain-fed or grass-fed meat that's all well hung and properly matured. In South Africa the meat is really quite special and the game is exceptional. Springbok, kudu and impala are common cuts, but if you're looking for something interesting, try black wildebeest or Karoo lamb which is very unique in flavour; it's very sweet and intense. Greenfields, a farm down in the Kwa-Zulu Natal Midlands, produces beautiful free range beef that you can get here in the city. For me, if you come to South Africa, eat fish on the coast and eat meat if you're somewhere central. There are some really good quality cheeses here too."
The Local Grill, 40 7th Avenue. Greenfields.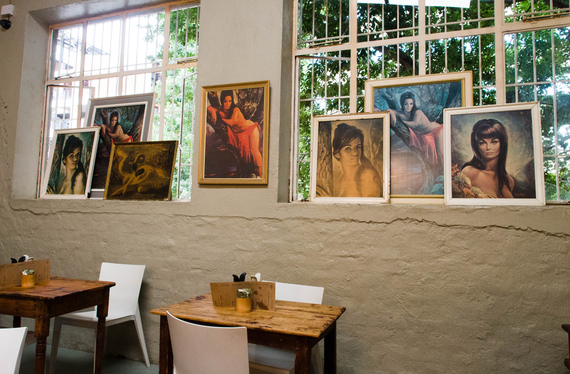 A cafe at 44 Stanley. Image by Tom Karlo.
FOODIE NEIGHBOURHOODS
"Johannesburg has a few little areas that are really good to eat in. Parkhurst is one; there's a lovely little restaurant called Coobs that sources literally all its ingredients from the family farm. Parktown North has good steakhouses and pubs, and a lovely Italian restaurant called La Cucina di Ciro - Ciro is the name of the chef."
"The more trendy areas like Maboneng in the Inner City and 44 Stanley in Braamfontein (an avenue of boutiques, studios and dining spots) have very good beer houses, coffee shops, and Ethiopian and Mexican restaurants. These areas are where you find the real gems."
Coobs, 38 4th Avenue, Randburg. La Cucina di Ciro, 43 7th Avenue, Parktown North. 44 Stanley.
WHERE TO TAKE A FRIEND
"Coobs is one restaurant that I love to take people because they have nice local fare. We also venture into the Inner City; that's really my passion as it's quite grungy with high-rise buildings and street art, and great little Ethiopian places to pop into for a bite to eat. I would definitely take them to The local Grill too, then across the road to The Foundry, which does great local brews."
Coobs, 38 4th Avenue, Randburg. The Local Grill, 40 7th Avenue. The Foundry, Parktown Quarter, 3rd Avenue, Randburg.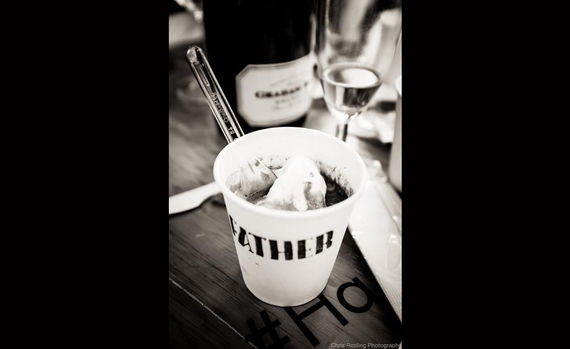 Father Coffee. Image by Chris Rosling.
COFFEE STOP
"The cafe scene is huge here with a number of espresso cafes for easy eating and mingling; Johannesburg is really about mingling and being seen out and about in the right places. In the cool area of Braamfontein there's a place called Father Coffee. One guy does it by himself and serves up really good coffee. In 44 Stanley there are the Bean There guys, who are doing really cool, small-scale niche stuff. Other coffee spots can be found in the Maboneng Precinct."
Father Coffee, 2, 73 Juta Street. Bean There Coffee Company, 44 Stanley Avenue.
A SCENIC SPOT
"If you go to Maboneng there are a lot of cool rooftop bars, but a restaurant with a really special setting is The Hill Cafe; it's on Constitution Hill alongside the court where the new constitution was written, within the old fort where Nelson Mandela was once imprisoned. It's a unique building and a special place that overlooks the city. It's a must if you're coming to Johannesburg."
The Hill Cafe, The Old Fort, Constitution Hill, 11 Kotze Street.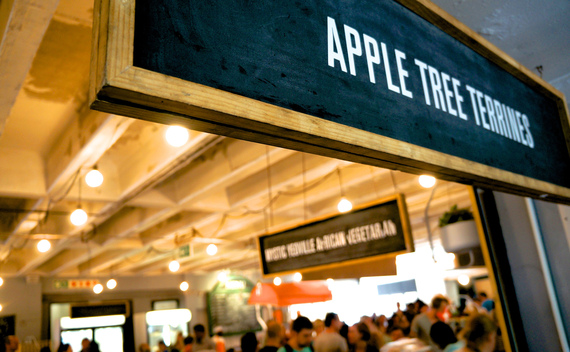 Neighbourgoods Market. Image by Fiverlocker.
THE CITY'S MARKETS
"Markets are huge in Johannesburg at the moment, with places like Neighbourgoods. They're popping up all over the show, so it's very popular to go and try all the different foods at the different stalls and see what products they're selling. There's another market called The Sheds that's nice for local fare and other interesting stuff, including a lovely Lebanese vendor that I like."
Neighbourgoods Market, 73 Juta Street. The Sheds @ 1Fox, 14 Alexander Street, Ferreirastown.
THE LATEST FOOD TREND
"Fresh vegetables are key on a lot of chefs' menus at the moment, so they're sourcing good quality vegetables, and more and more chefs are planting their own stuff in roof-top gardens or on farmland. There's a lot of interesting stuff going on right now."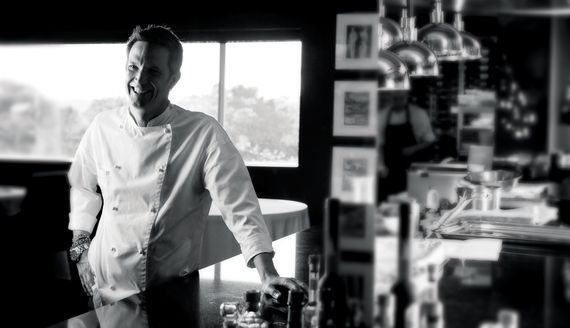 Multi award-winning chef David Higgs is The Saxon boutique hotel's Executive Chef and the Founder of Food Cycle charity initiative. Find out more about David Higgs and his current projects on his website.