As the hometown of tango and proud host of the upcoming Festival de Tango, Buenos Aires is the world's number one hub to discover the revered art. We speak to Milena Braun, an accomplished tango dancer, and tell you how to experience the iconic scene yourself in the capital of this impassioned dance.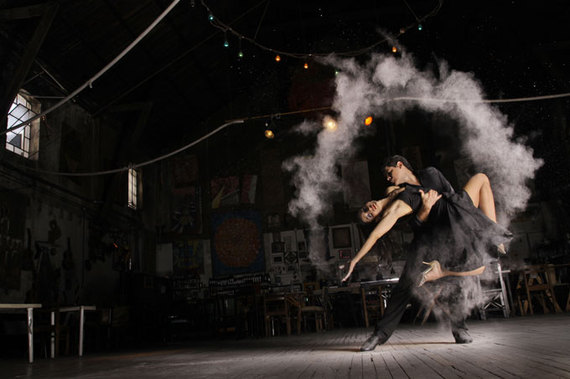 We've all seen svelte couples passionately strutting across the dance floor in each others arms, paying homage to the art of tango, but it's not until you visit Buenos Aires, the birthplace of this venerated dance, that you get to truly understand its roots and cultural significance.
Hailing from Buenos Aires, Milena Braun is an accomplished tango dancer who has performed in some of the most prestigious tango shows in the Argentinean capital, toured both Brazil and Japan with dance companies and played a role in the film Tango by Spanish filmmaker Carlos Saura.
Braun tells us why the dance has such significance in her hometown. "Tango is important in Buenos Aires because it is its birthplace and 100-percent a Buenos Aires phenomenon." she tells us, before explaining, "Tango is a blend of the music and dance of Argentina's native people and that of the immigrants."
"The dance started in the cafes and brothels around the port, in an almost secret way, as a new form of expression that was developed through body moves and poetry," she continues, "It was the influence of the immigrants that changed its original character from fun and somehow offensive to something more nostalgic and poetic."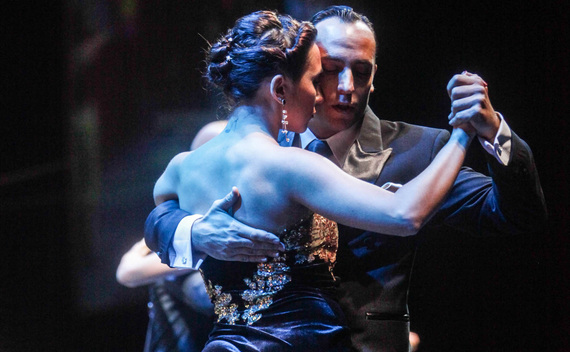 Braun explains that to really understand tango you need to visit Buenos Aires to see it for yourself. "The city's geography and people explain tango's history, personality and character. Buenos Aires nurtured this way of expression - both the city and tango evolved together."
Jacada Travel Designers for Latin America, Emily and George have their say: "For me, tango epitomises the style and passion of Buenos Aires," says George, "Its both a very sad and a very sexy dance," before adding, "A milonga is the best place to get under the skin of the city and see locals enjoying themselves."
Emily adds: "If you learn tango or learn about it, then you will actually end up learning about the history and culture of Buenos Aires. A tango show will tell a whole story - it can be very moving."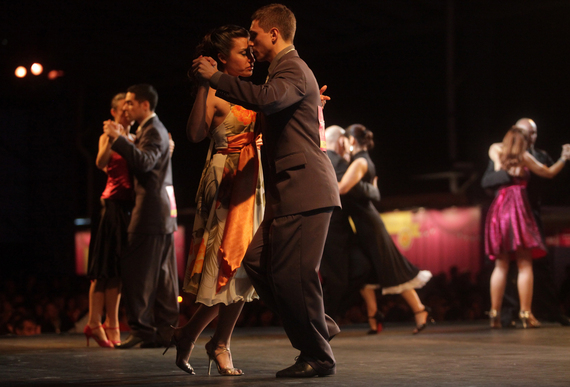 FESTIVAL DE TANGO 2014
As the city's most important tango festival, this mid-August event consists of concerts, shows, free classes, exhibitions and open-air milongas.
Last year 550,000 festival revellers, were treated to 200 free shows, with 556 couples from 37 countries taking part, making it the largest tango event worldwide for both amateur and professional dancers. What's more, it's growing in success each year. Strengthening the commitment to the heritage, growth and projection of tango, it was even declared UNESCO Intangible Cultural Heritage of Humanity in 2009.
This year's festival is set to take place from August 13. Check the official website for updates.
Where to experience Tango in the City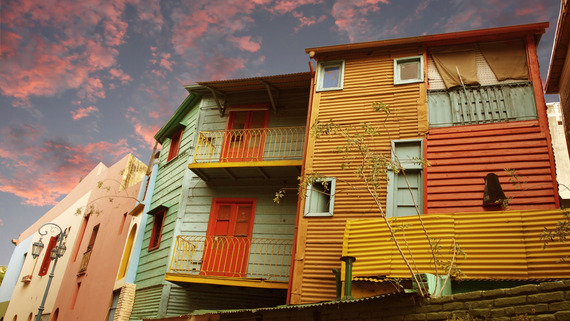 MILONGAS
Each milonga - a gathering for people to dance - has its own personality and style. They can be found throughout each neighbourhood but here are some of the most popular haunts:
Club Grisel in Boedo is a traditional milonga and one of the most established social gatherings from modern times.
La Catedral is more off the beaten track with small shows that are suitable for all ages.
Confitería Ideal is well known for its impressive architecture and also for being the set of a number of films. It is open on a daily basis and offers classes.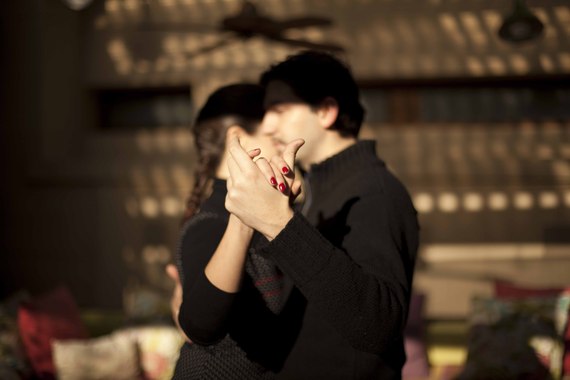 TANGO SHOWS
Tango shows give visitors to Buenos Aires the opportunity to see acclaimed tango singers and musicians, alongside professional tango dancers.
Open air spaces, such as the streets of La Boca, San Telmo's sunday market, Recoleta and Florida Street, host small amateur shows, while the neighbourhood of Abasto is known for its authentic tango scene.
HOTELS
Hub Porteno This elegant boutique hotel on a quiet street of the Recoleta exudes a homely feel - its rooms filled with paintings and antiques. The hotel's restaurant Tarquino is the setting for The Tango Experience, telling the story of tango, for guests to see Buenos Aires in a different light.
Faena Hotel Each night at the 1920s-style El Cabaret bar of this Philippe Starck design hotel, the history and rhythm of tango unfolds at Rojo Tango, featuring performers that have been called some of the best in Argentina.