Last week in Cleveland, over 500 leaders from around the Great Lakes gathered in Cleveland to talk about the challenges facing the drinking water source for 38 million Americans - our Great Lakes.
On the agenda were assessments of toxic waste cleanup projects, the threat of Asian Carp and other invasive species, the growing water quality problem of nutrient pollution and algae overload, and evidence that climate change is already having significant impacts on this critical resource.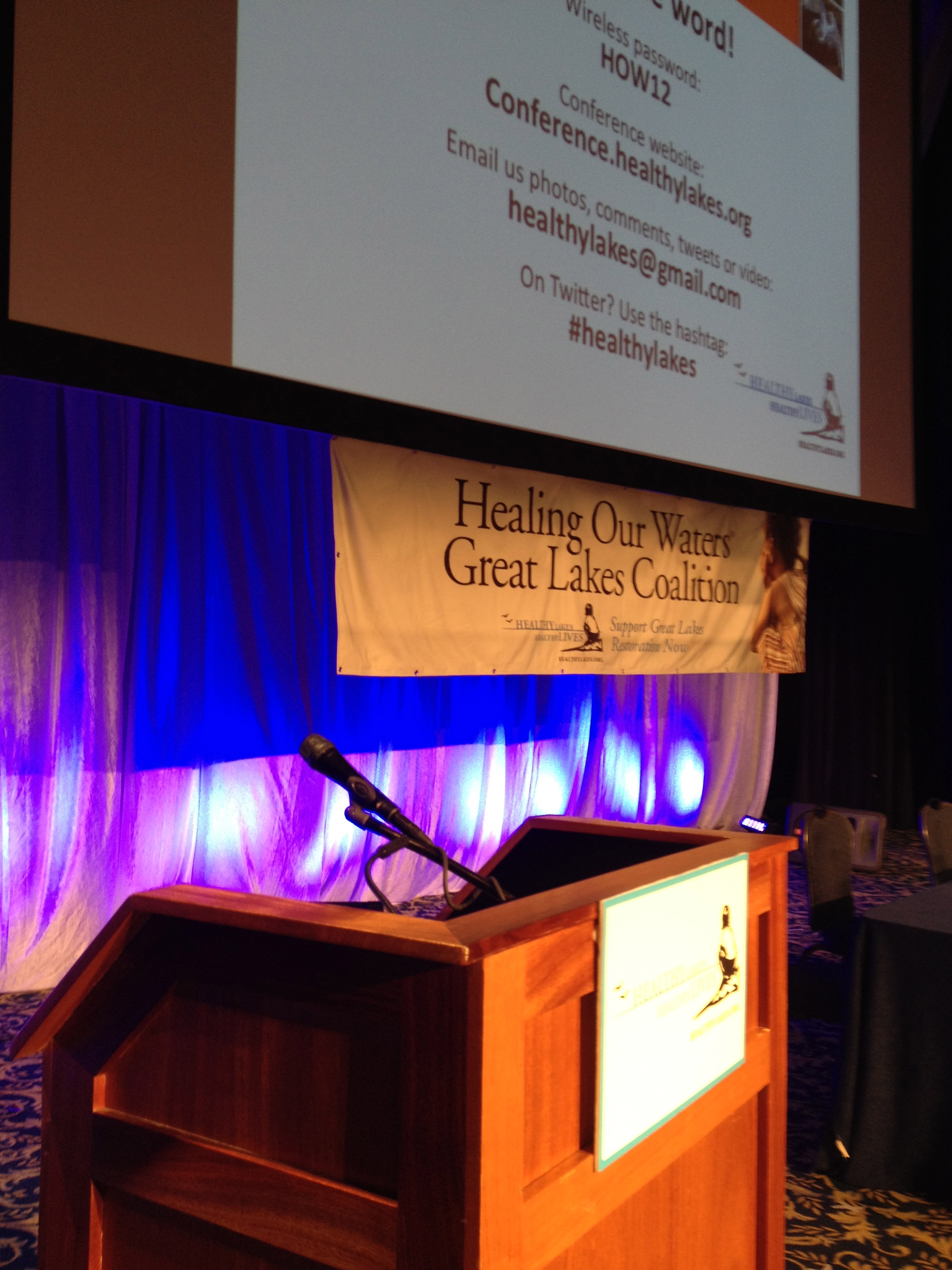 The Empty Mic: Romney a no-show at key Great Lakes forum
These are big topics that matter to millions, but for many the highlight was to be the debate amongst those competing for the highest office in the land on the future of the Great Lakes. Presidents matter to the Great Lakes. Presidents propose budgets that invest in Great Lakes cleanup, or not. Presidents negotiate with Canada about how both nations will guard this shared treasure. Presidents can marshal the effort across agencies to defend the lakes against invasive species.
So folks in Cleveland last week wanted to know - where are the candidates on these issues? Even in today's hyper-partisan Congress, Republicans and Democrats have tended to agree that we need to do more to protect the Great Lakes. So, there were hopes that Gov. Romney would offer ideas that his administration would pursue to improve and protect the Lakes. After all, Romney grew up in Michigan, the Great Lakes state.
In the end, unfortunately, there was no debate. After weeks of considering whether to participate, the Romney campaign ultimately made the call: blow it off.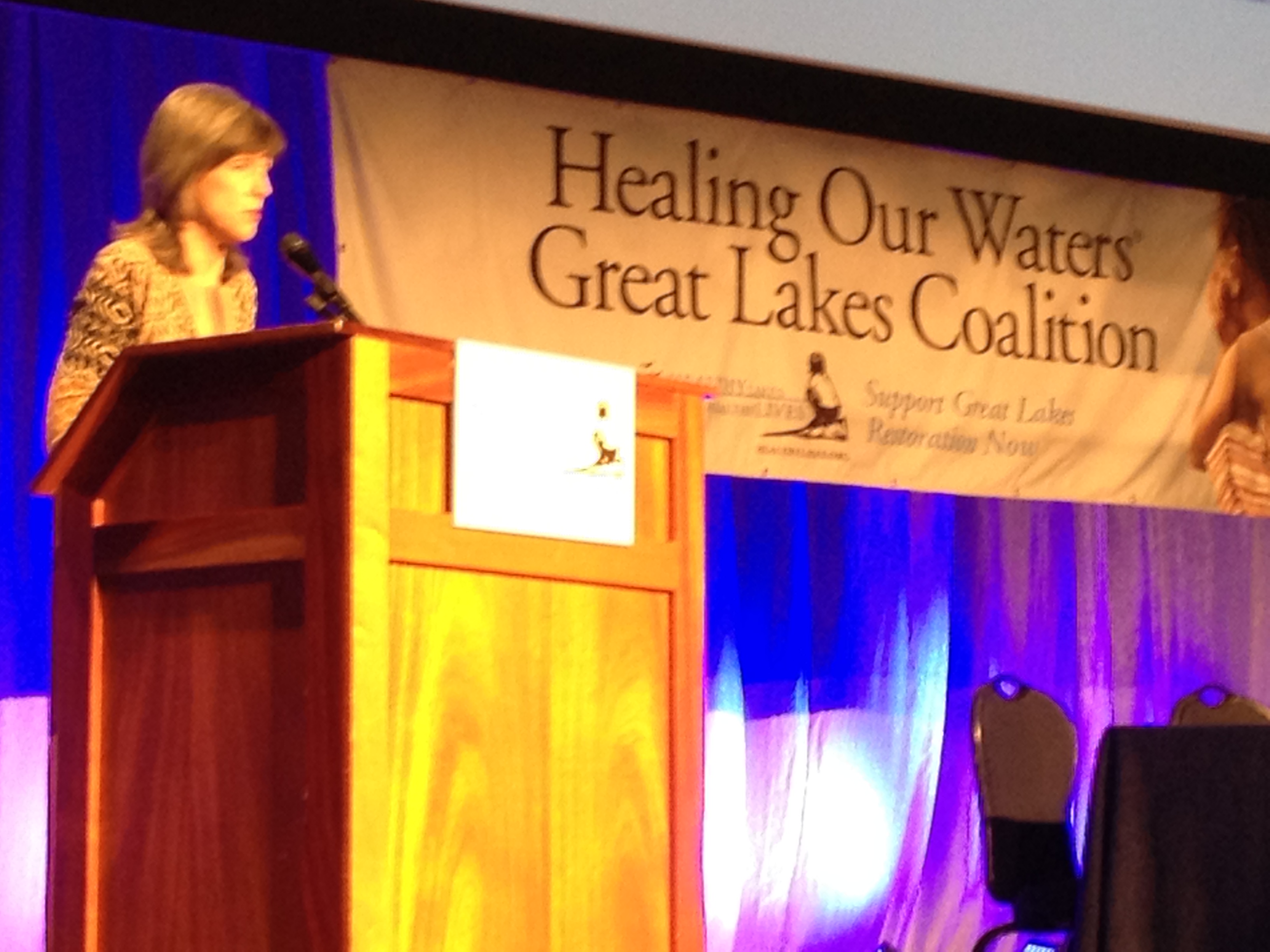 Carol Browner addressing Great Lakes leaders in Cleveland
President Obama's campaign sent Carol Browner, until recently Obama's top adviser on energy and environmental policy, and also former head of the EPA for eight years. Browner spoke knowledgeably and forcefully about Obama's Great Lakes Restoration Initiative, a program Obama created to clean up contaminated sites, restore the Great Lakes ecosystem's natural areas, and protect drinking water. She talked about the administration's multi-pronged defense against the Asian Carp, and of the new Great Lakes Water Quality Agreement the administration just signed with Canada.
Obama's work on the Great Lakes is impressive. It seems clear that the President who brought his young children to the shores of Lake Michigan understands how important the Lakes are to those who live near them, and to our country. However, the men and women working to protect our Great Lakes were hoping to hear from both parties that this resource will be a priority regardless who is elected President in November.
What they got from Romney was an empty chair. What that says to voters who care about the Great Lakes is obvious.
You can watch the event
here
: