We count on union workers to protect our air and water every day. The men and women who protect our drinking water supplies, enforce the law against illegal polluters, and protect our natural heritage are union workers.
Sierra Club members were proud to join workers' rights rallies in Chicago and Springfield this weekend.
Here's a clip from the Chicago rally I spoke at:
And here's a pic of Illinois Sierra Club Chair Will Reynolds at the Springfield rally: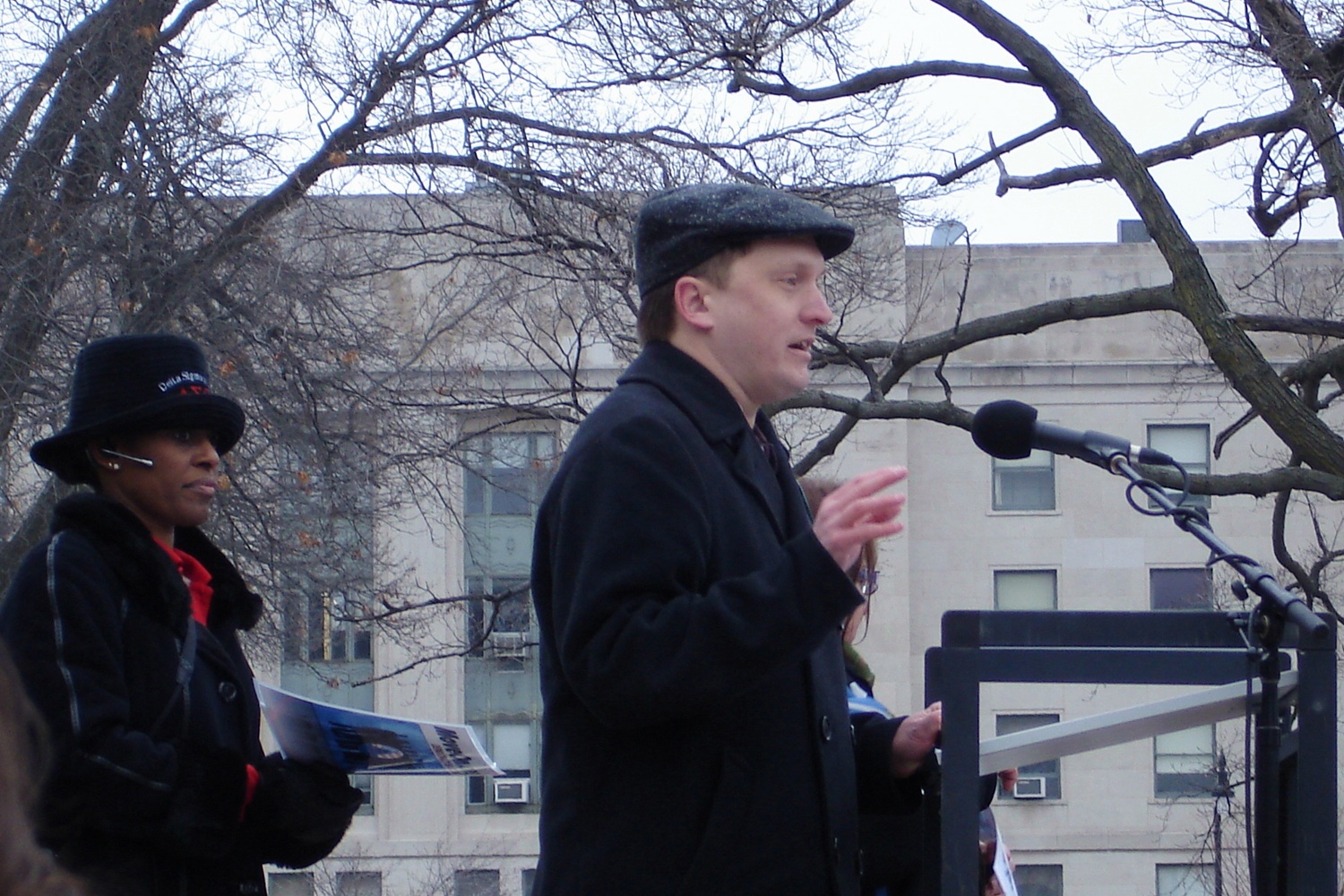 Will has a good post on the topic, including his remarks, here.
We're not going to save the planet if we can't save the American dream.