With summer almost over, many teens and young adults are getting ready to go back to school or back to work. For disconnected youth in the New York City metro area, however, that sadly is not the case. For those unfamiliar with the term, disconnected youth refers to young people between the ages 16 to 24 who are not enrolled in school and not working. And, though we are living in a digital age where we feel the need to be connected constantly to others, the problem of disconnected youth continues to grow.
There are 350,000 disconnected youths in the New York metro area -- greater than the national average -- whose lives are very different from their peers. These teens and young adults find themselves isolated from society; they're on the outside looking in. The issue is a serious and costly one, both for young people themselves and for society as a whole. For disconnected youth, the effects of limited education, social exclusion, employment gaps and lack of work experience tend to snowball across the course of their lives, affecting everything from earnings and self-sufficiency to health outcomes and marital prospects. The long-term consequences also lead to a labor force with too few skilled workers to fill openings in many industries; high costs associated with poor physical and mental health, public assistance, crime and incarceration; and too many families experiencing inter-generational poverty.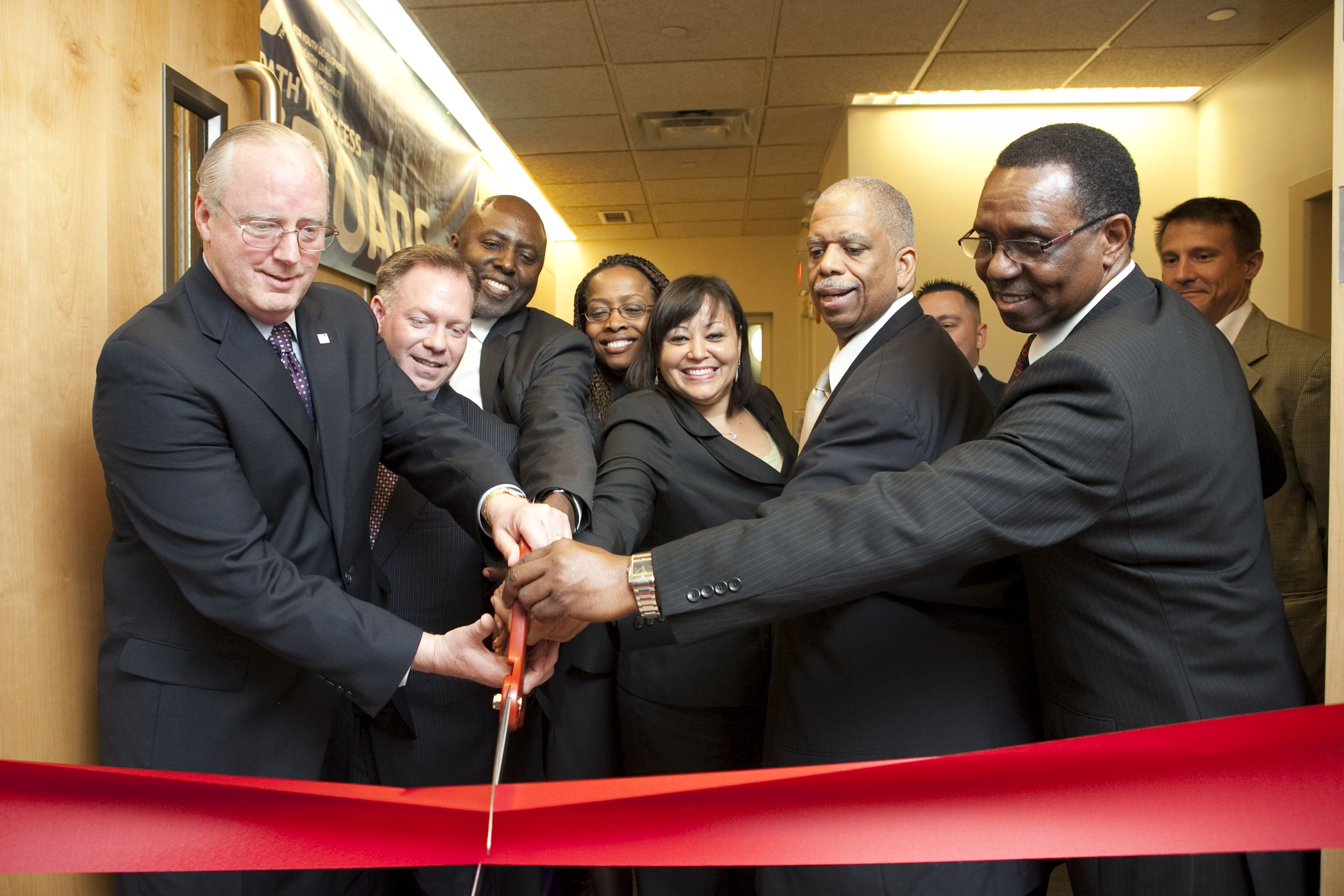 In response to this problem, the YMCA of Greater New York opened the first Y Roads Center in Jamaica, Queens this past May. The Y Roads Center aims to address the challenge of displaced youth and is designed as a center-based model that builds on the Y's strengths in youth work, counseling services and leadership development. The first facility of its kind to serve NYC youth with this kind of programing and resources, the Y Roads Center features comprehensive counseling, skills training, academic support and employment opportunities, all aimed at providing young people with the tools and guidance they need to achieve their full potential.
The services are offered through a unique partnership with Opportunities for a Better Tomorrow (OBT), the leading provider of job training and employment services specifically designed for disconnected youth.
Each Y Roads Center will create tailored 360-degree programs and support based service environments with elements that include: General Educational Development (GED) courses; workforce development training and job placement; counseling services; and youth-friendly medical health services and screenings. Y Roads program offerings are entirely free and one needn't be a Y member in order to participate. We chose Jamaica, Queens as the location for our first center due to the neighborhood's disproportionate rates of youth disconnection and we plan to open two more locations in underserved communities before the end of 2014.
This idea isn't new. . . we've heard about innovative ways to address the issue in the President's State of the Union addresses, we know it's been an important part of the NYC Mayor's agenda, but we believe that the Y -- working hand-in-hand with some strong partners -- is uniquely positioned to capitalize on that positive momentum and help move the issue forward. The Y Roads Center promises to become a trusted community resource and a kind of lighthouse that guides young people toward a brighter future. In the age of social media and mobile devices, staying connected has come to mean many different things. Keeping our kids connected, in the most fundamental sense of the word, remains the greatest responsibility we have.