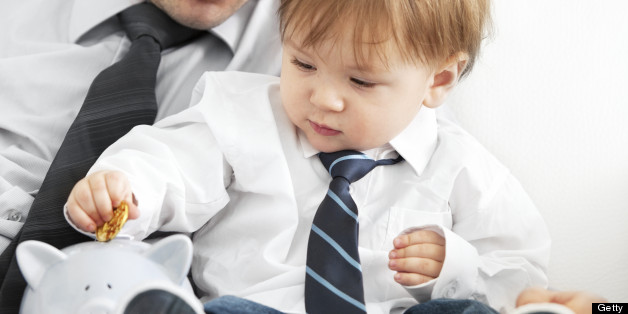 Avoiding debt gives each dollar someone earns more power. Here are four steps to ensure that one is earning interest instead of paying it.
1. Analyze the household's financial situation and identify strengths, weaknesses and threats.
The adults in the house should sit down together and review the transactions on all household expenses for the duration of one month to determine money management patterns. Are there any categories where someone is spending more than they thought, and does everyone's spending habits match the future they desire? Is there a family member who has been hiding purchases? They should honestly discuss the family's goals and minimize the bad habits that undercut their likelihood of success.
2. Take control by creating a budget.
Armed with the details about the household's money management patterns, nominate the most mathematically-inclined person to construct a realistic budget that includes all expenses. She should put pen to paper and create a detailed spending plan that allows family members to make honest and educated decisions based on how much income the family has at their disposal and where they want that money to go.
If the family does not already have emergency savings, she determines the amount to set aside monthly. The size of this contingency fund should be at least three months' salary, but some may need to increase this amount depending on the industry that provides their income and the stability of the job market. How long would it take the home's wage earner to find employment in the current market? The answer to that question, along with their risk tolerance, should determine the emergency fund that is right for that household.
3. Consider expenses that may exceed income.
Undoubtedly, one will have to manage occasional expenses that are large enough to throw off their monthly budget plan. Things in this category include an anniversary trip, car repairs or making the holiday season bright. To accommodate these items, calculate what they will cost and distribute the cost over 12 months. Establish a "slush fund" line in the monthly budget and save for these predictable occurrences before they occur so that no more drastic adjustments need to be made down the line.
4. Be accountable, yet flexible.
It takes 90 days to form a habit, and the household needs to commit to following through with the plan. Know what each member needs to stay motivated, and recruit support to ensure that she cements this fiscally responsible way of life. Whether she buddies up with a friend or hires a personal budget coach, everyone's plan must include an accountability commitment to succeed in avoiding debt and building savings. An outside expert brings in new perspectives and pushes family members to do their best.
A cash flow plan needs to adapt with life's events. Revisit the family's cash flow plan at least once a year to ensure that it still aligns with everyone's goals. Households should not operate out of vagueness; following these steps creates a future where every family can enjoy a cash-only, debt-free lifestyle.
A version of this article previously appeared here .
Jaclyn Vargo is a self-trained, self-proclaimed, budget geek. After attending Harvard University and Fordham Law School she worked for eight years a Manhattan prosecutor. She is a problem solver who enjoys helping people. Jaclyn provides personal budget coaching services at Your Budget Builder LLC, where she counsels and inspires people to achieve their financial goals. She lives in Brooklyn, NY with her wife and two children.