I've said it before, and I'll say it again, I'm always excited to see design and architecture pierce adjacent industries and creative disciplines. Previously, I've written about theater design (see Viñoly Takes Center Stage), tabletop design (see Envy Tabletops), Hottest art by design, specifically watercolours (see A. Eugene Kohn Watercolours), even philanthropy design (see Designer Yves Behar Helps Children of Mexico See Better).
Today, it's Dror for Tumi, designed by Dror Benshetrit. Readers may remember QuaDror (see Dror Unveils His Space Truss Geometry and A Revolutionary New Way to Build), so it's no secret that Dror is constantly redefining the limits on innovation. Like QuaDror, an adaptive, multi-configurable building system, Dror for Tumi investigates the same multipurpose philosophy with a collection of hardside cases and soft travel and business bags, nearly all of which capable of real-time transformation.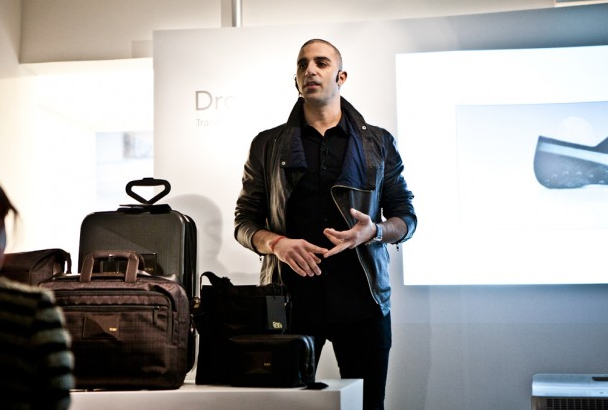 Photos courtesy of Studio Dror.
I was a bit stumped myself as to what this means, until I experienced Dror for Tumi personally. I owned a Tumi Alpha Backpack -- practically a duffle bag I'd wear on my shoulders -- that was filled to the brim some days, while other days it was empty to the extent the backpack weighed more than the items inside of it. The design of the backpack didn't accommodate my everyday needs because these needs would often change. Some days I'd need a narrow briefcase of sorts, other days a bag large enough to store clothing for an overnight trip. Imagine my delight upon visiting Studio Dror in NYC and learning of the Dror for Tumi Backpack, an expandable backpack that further configures as either a tote bag or briefcase.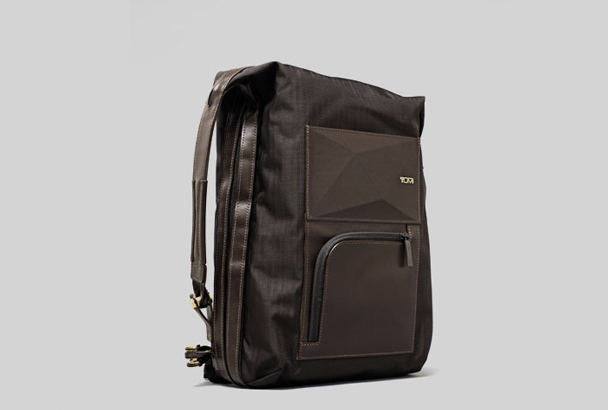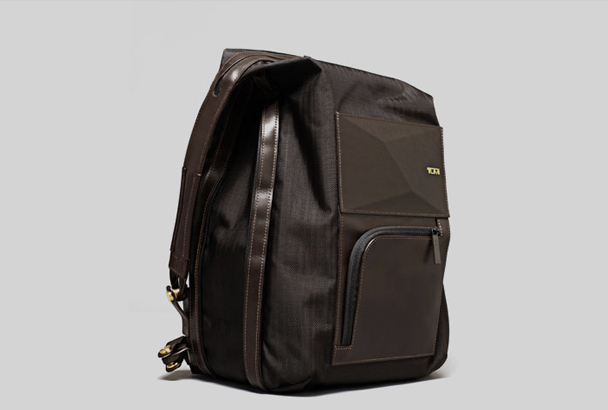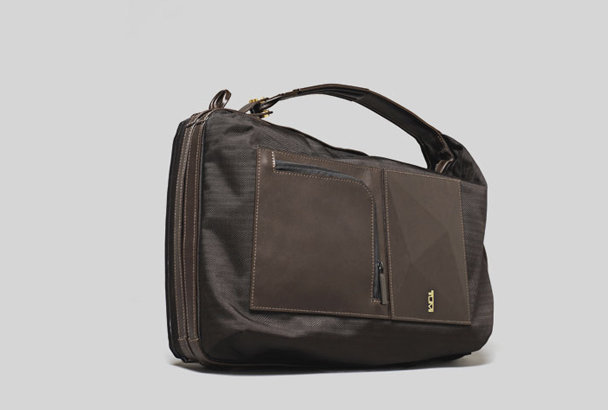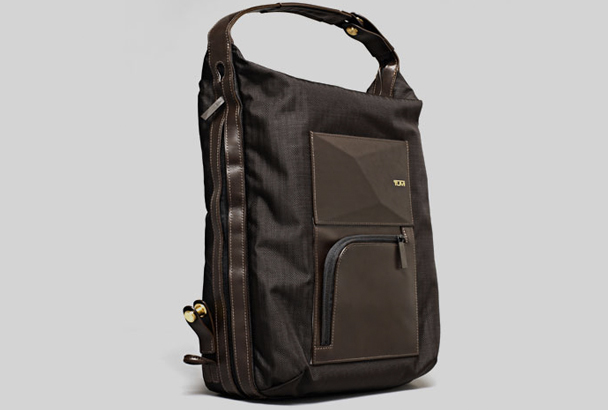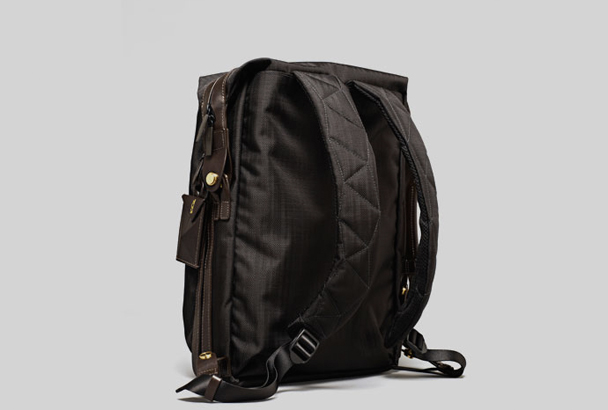 Dror for Tumi Backpack. Collapsed (top). Expanded (second from top). Briefcase (middle). Tote (second from bottom). Back (bottom). Photos courtesy of Studio Dror.
Finally, the world has a bag for an architect designed by an architect! I asked Dror to describe the backstory. He replied:
I essentially set about designing for myself -- I'm constantly on the go, carrying different things and switching modes of transportation -- from an iPad to gym clothes, from the workday to the night out; between quick business trips and the all-too-rare vacation; in and out of airports, speeding cross town on my motorcycle. More than ever, we expect our products to simply, effortlessly and elegantly fulfill all of our needs. Those that succeed become an indispensable
extension of us and our lives.
Eight of the bags transform in some way, expanding or literally changing shape to accommodate different functions or modes of use. I've already described the Backpack. Even more impressive, the International Carry-On is a hardside that expands via a "living hinge" making it possible to adjust the bag's depth from 9 inches to 14 inches. In its most collapsed form, it fits above your seat on an airplane, while fully expanded, it's capacity is increased 45%, probably larger than your full size suitcase.
I visited a local Tumi store in Manhattan, and the sales manager explained Dror for Tumi is being fabulously received, one of the stores leading products, by sales volumes, since it's release. I know I'm personally drinking the Kool-Aid having not let my new backpack out of sight since first purchasing it.
Unquestionably, Dror for Tumi will change our perception of luggage and travel accessories, but even more, it will change our perception of the boundaries in which designers and architects operate. I ponder what next?
-
Jacob Slevin is the CEO of DesignerPages.com and the Publisher of 3rings.