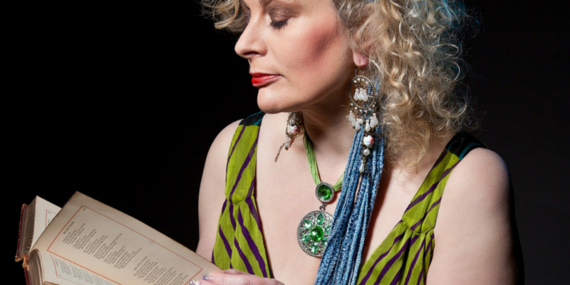 Fifty five is just around the corner, and although I feel like I have been writing forever, there must be many women with amazing stories, who for some reason have not yet tested the power of their pen.
I started with stories in my head and dancing around outside looking like some weird hippy child. Losing myself in books and adventures for hours and one day dreaming I too would become a writer.
Things didn't go to plan. Life got in the way. I was what you might call a late learner (I was expelled at 16, MBA at 33, girly swot for the rest of my life). However, many life lessons later, I do indeed write, and so can you.
How many women in the 'fifty something' bracket have had a lifetime of lessons that could be poured into a book? Imagine if we wise crones could change our world and that of others?
The possibilities for the over 50's woman are outstanding. We may be sagging a bit, have a few laughter lines, but we are smart, sassy, sexy and have powerful stories to share.
Why should women over 50 write a book?
Writing a book is life changing. You will profit in ways that you will have never dreamed of when you first gaze into space and utter those immortal words 'I am going to write a book'.
Reason 1 - Writing a book is an awesome personal development process
Be prepared for the change that a book will bring.
Without you even realizing it, writing a book is going to test you in ways you will have never considered. Just when you thought it was time to slow down, an opportunity to further grow appears.
You may have doubts that you might not be good enough to write a book or that no one wants to hear your story. They will. Have faith and trust.
Reason 2 - Writing gives birth to new idea
Be willing to explore and expand your ideas.
You may have a rough idea or too many ideas. When you write and start to reflect back something happens -- you gain clarity of thought. There have been many occasions when I have firmly believed one thing and then as I have written my mind starts to explore other ideas, and I see things in new ways.
Reason 3 - Writing teaches you new skills
Learn new skills, utilize long forgotten ones and outsource the rest.
Many prospective writers I meet firmly believe that they can write and publish their books unaided. Becoming a published author requires you to be a:
• Writer
• Planner / Project Manager
• Editor
• Psychologist
• Marketer
• Strategist
• Techie
Among other things. If you are willing to acquire new skills, great, if not get support. As you look at this list, I bet you have many transferrable skills collected over years of experience, that you could use.
Reason 4 - Writing connects the dots between values and vision
Be willing to take time out before you start, to discover (or rediscover) your core values, passion, purpose and the vision for your book.
Writing a book is not just about the book. It is a process that connects you to your inner wisdom, helps you to discover your voice, helps you to grow as a person and gives you a wonderful personal branding vehicle.
Before you start to write, it is important that you explore your values, passion, vision, and purpose, as these create the foundations of your book. Moving into the over 50 bracket is a great time to reflect on life. It is a wonderful time to make sure the next, however, many years you have will be the happiest, most connected, contented and peaceful.
Reason 5 - Your book gives you something to feel proud about.
Put your inner critic to one side and rock out your book.
Holding your book in your hand is a beautiful feeling. Opening the box and sniffing your book will evoke a range of emotions. Now all you have to do is shout out about your book. This is often tough for the 'I am not sure I am good enough' types.
Reason 6 - Sharing your knowledge and experiences will change your life
Get ready for your life to evolve as you go through this process.
Knowledge, how you cultivate and share it will not only change your life, it will also have a huge impact on others. What you have learned, experienced and now divulge, will alter your path.
Reason 7 - Examines what you stand for
Discover what you stand for and become an icon for your inspirational message.
It is never too late to stand up, be seen and heard. Being over 50 means that you have experienced life and will invariably know a lot about who you are.
Writing enables you to tell your story and connect you to your readers in a way that goes beyond traditional marketing. By organizing your thoughts into a book, you now have the opportunity to examine what you stand for.
Reason 8 - Changes others perspective of you
Are you ready for success?
It takes approximately seven seconds to form an impression. Your book gives you instant credibility. A beautifully crafted book will help you to stand out and captivate your readers. Being in your 50's is a fabulous time to step onto your stage, into the limelight, and be seen and heard.
Please tell me you are feeling a massive let's go for it.
My hope is that you will use your life's experiences, your story, inner wisdom, knowledge and skills to change your life and the lives of everyone who needs to hear your inspirational message.
We didn't get to this point to waste our life lessons and to slip obscurity. We came to Earth to learn and to use those lessons to change the world. Being over 50 means that you have a valuable message to share because of your life's experiences.
We are here to live, laugh and love and to do that we need the courage and confidence to stand up loud and proud of who we are.
Your mission should you choose to take it: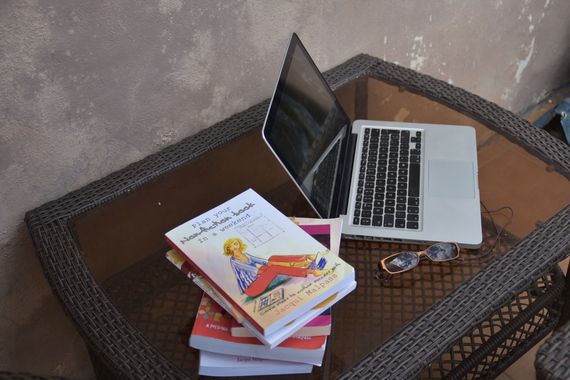 You can create a Kindle or print book on pretty much any topic from personal memoir, self-improvement, self-help, or fiction. As long as it is original, you can do it. Kindle and print on demand are exciting because it isn't limited, use your imagination and you will become a published author.
Finally, remember it's about quality, not quantity. If you wouldn't want to read it why would anyone else? Put in the time and effort and you will be rewarded.
Being over 50 is a wonderful time for a rebirth and a rebrand. Grab your slice of a new life by the short and curlies. Come back and tell me what your book will be about.
Resources
https://pixabay.com/en/mature-woman-story-teller-reading-850600/