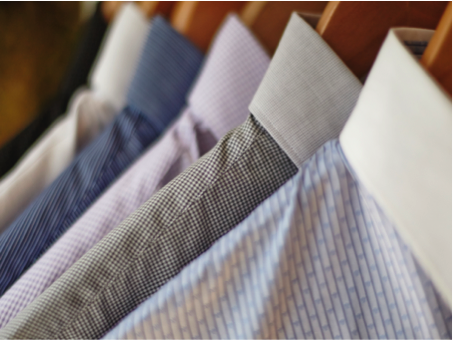 Oversized clothing and certain colors, fabrics and patterns can make a short guy seem shorter than he is. This makes it extremely important to know how to buy clothes that fit and flatter a compact physique.
Why is it so difficult for shorter guys to shop for clothes?
I'm 5'6" and it has been my experience that the clothes you find in most department stores and on many websites are better sized and styled for men 5'10" or more. This is despite the fact that the average height of an adult male in the U.S. is about 5'8". It's no wonder a lot of men around my height are forced to wear oversized clothing or have few choices.
What was made for someone six foot or taller, probably won't look as good on someone who is 5'6" and vice versa. Shorter men shouldn't be so accepting of sizing imperfections that cannot be addressed with simple tailoring. If you know what to look for, there are actually good options for men my height.
When a small isn't a small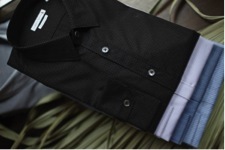 Just because a label says small or extra small doesn't mean it actually is. Different designers have different fits and one man's small is another man's medium. You have to find clothes that are right for your body type. For guys of shorter stature, slim or athletic fits typically work better. They are more tailored and create a cleaner line from top to bottom.
What should guys look for in a shirt?
Smaller framed men should look for a shorter point collar (under three inches), slimmer shoulders with a seam that does not extend beyond the shoulder bone, higher armholes, and a slightly tapered waist. If you wear the shirt untucked, the shirttail should fall about mid-zipper in the front and just below the pocket in the back. Any longer, can look sloppy and create a body shortening effect.
What about pants?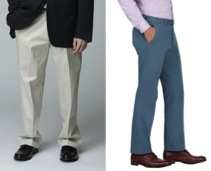 It's amazing how many men wear their pants too long. I don't care how tall you are, pants that bunch at the bottom will visually take inches off your height. Pants should graze the top of the shoes and have just a little break. I know we all just like to buy clothes off the rack that just fit without any alteration, but a hem is a very easy and relatively inexpensive fix.
Not so easy to fix is the rise, which is the distance of the seam between your legs to the top of your waistband. This is one of the most critical aspects of fit. Rises range from 7 to 12 inches. Standard rises tend to be on the higher end of the range, which on men with shorter legs can create a top heavy and disproportionate look.
Look for "short rise" pants of about 9 or 10 inches. Short rise pants can be difficult to find but if you do, it will eliminate excessive fabric in the crotch area, have a leg lengthening effect and create a more balanced appearance.
What are the best colors and patterns?
You want to buy clothes that draw the eyes toward the face and not down toward the shoes. It is true that vertical stripes or pinstripes can be slimming and elongating, while horizontal stripes tend to visually widen and shorten frames.
A major color contrast between the top of your outfit and the bottom can visually cut a guy in half. Try colors that blend, perhaps an olive pant with a slightly darker shirt or a navy pant with a shirt in another shade of blue. This will create more a more fluid and streamlined look.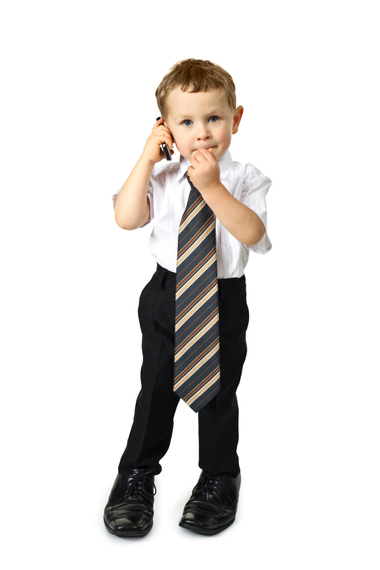 What about accessories?
Shorter stature men should avoid overly long and wide belts and ties. Big belts with extra leather around the waist can make you look smaller and interrupt an otherwise fluid look from top to bottom. Buy a belt that is only two inches more than your waist size and choose one that blends well with or matches the color of the pants and shirt for a more streamlined look. Standard ties can be as much as 60 inches in length and about four inches in width. Shorter stature guys should look for shorter (about 55 inches) and narrower (2 ½- inches) ties that draw the eye up.
How does a shorter guy know if he has the right fit?
Here's a quick checklist of things to look for when he looks in the mirror.
Take a quick scan of your outfit from bottom to top and if your eye stops on something before it gets to your face, this may signify a trouble spot.
For a shirt, make sure the shoulder seam sits on top of the shoulders and does not extend beyond it and that the shirt sleeves are not billowy. Make sure the cuff falls where your palm meets your wrist or about three-quarters of an inch beyond the wrist bone.
Pants shouldn't bunch at the bottom and there shouldn't be excessive fabric between waist and thighs.
Can a shorter guy shop online for clothes?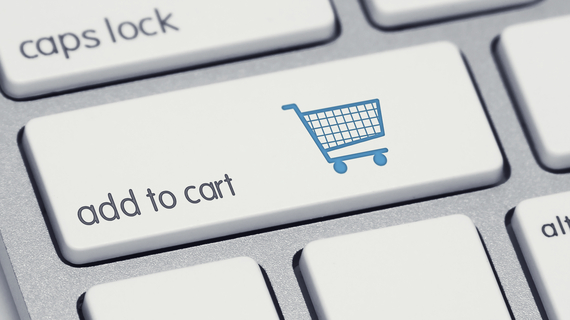 Absolutely, but know your brands and styles. Also, check out the measurements of the model that is wearing the clothes. A lot of clothing websites these days tell you how tall the model is, which is typically over six foot. If you like what you see on a model that is five to seven inches or taller than you are, remember it might not look as good on you. Look for sites that showcase your body type and chances are you'll be happier with both the style and fit.
Jaden Lam is a menswear designer. Learn more about his work and see his collection at www.jadenlam.com.

Be sure to visit Jaden Lam on Facebook.
Follow Jaden Lam on Twitter: www.twitter.com/Jadenlam.