The urban naturalist ROA returns to us today with tales of his travels to two distinctly different regions of the world with great distances between their cultures as well as geography. What they have in common, besides ROA's signature black-and-white animals and skeletons, is their natural beauty and stillness, transcending their contrasts.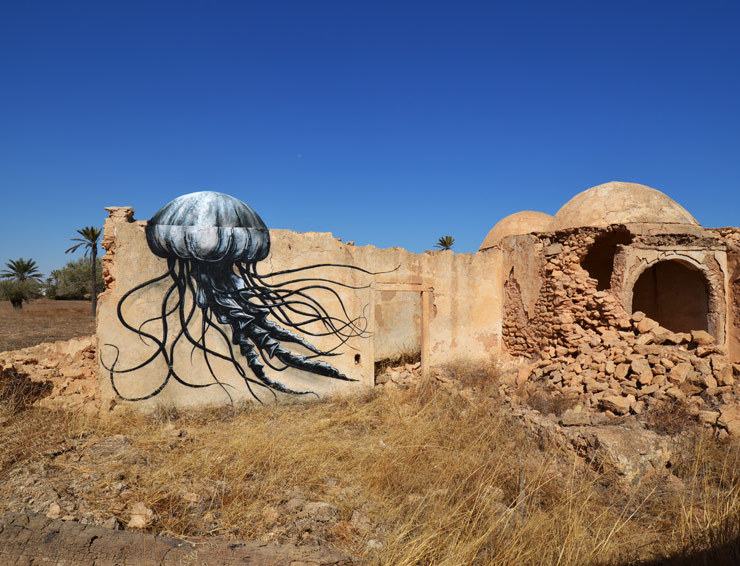 ROA. Djerba(-hood), Tunisia. 2014 (photo © ROA)
The very conservative town of Er-Riadh lies on the largest island of North Africa in Tunisia called Djerba (the D is rather silent in pronunciation). One hundred or so street artists and muralists from around the world were invited along with ROA last year to create artworks on the walls of the mostly one-story buildings in this arid region bordering the Mediterranean and Gulf of Gabes.
Organized by Mehdi Ben Cheikh, founder of the French Galerie Itinerrance, the "Djerbahood" project provides the visiting artists with unique canvases and settings, including the arched and domed architectural details that ROA ingeniously incorporates into some of his works.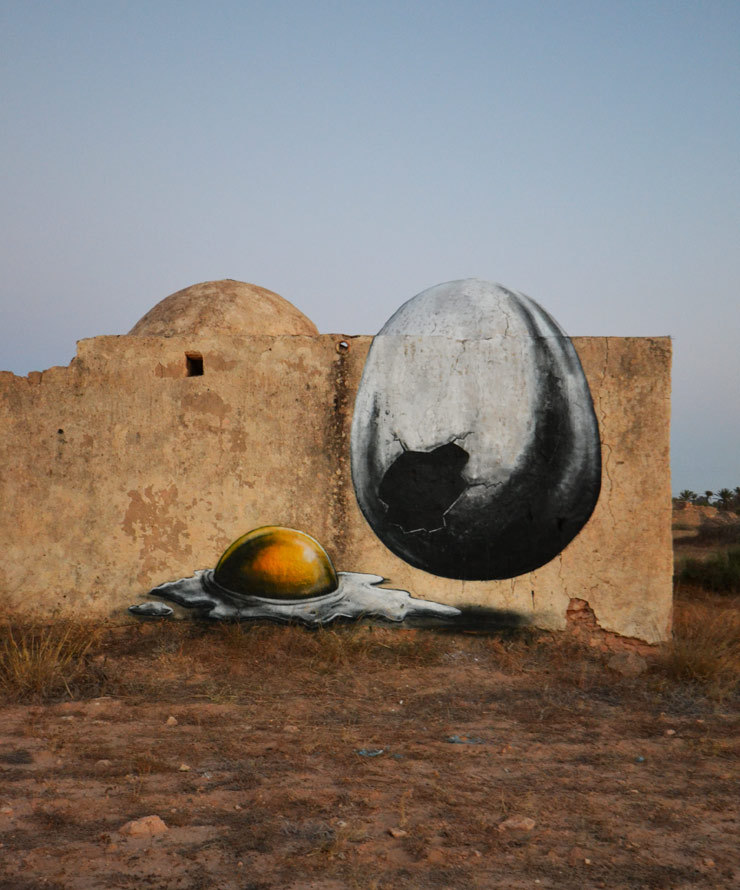 ROA. Djerba(-hood), Tunisia. 2014 (photo © ROA)
Following these Djerba images are new pieces spread across Brazil, where ROA traveled to see ruins and abandoned places around and between São Paulo, Minas Gerais, and Brasilia, "exploring the fauna and flora and doing some little interventions," he says.
That remarkable understatement by the talented Mr. ROA may help viewers understand the diplomatic skills that a truly global graffiti/street/urban artist needs to have when carefully negotiating various cultures and localities around the world with an aerosol can in hand. What it doesn't tell you about ROA is his sheer tenacity and curiosity for discovery. The work itself does that.
"I mostly painted abandoned structures that I found. I particularly liked an old train station I discovered that dates back to the time when we first began industrializing. It made me think of the outward spread of Western civilization, the cutting down of forests and the hunting of animals. Naturally this was one of the inspirations for the trap, the arrows and the trapped toucan I painted in and around the old station."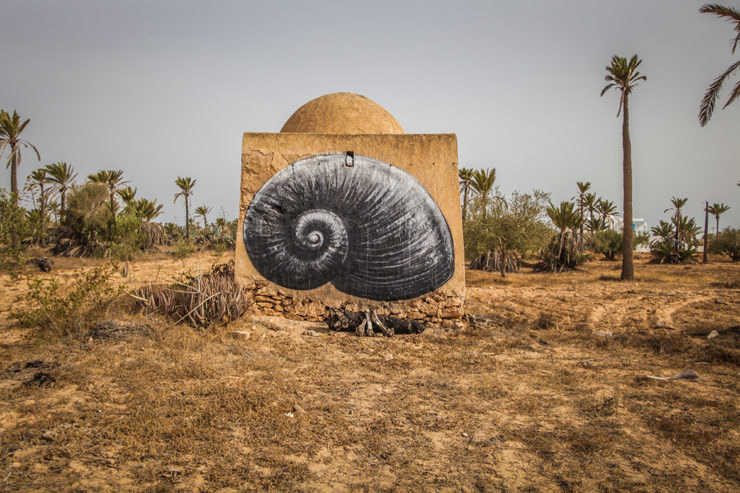 ROA. Djerba(-hood), Tunisia. 2014 (photo © Aline Deschamps)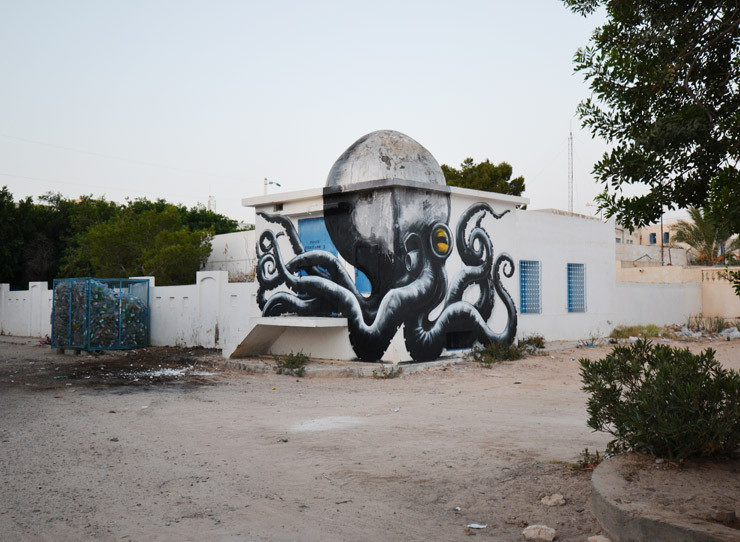 ROA. Djerba(-hood), Tunisia. 2014 (photo © ROA)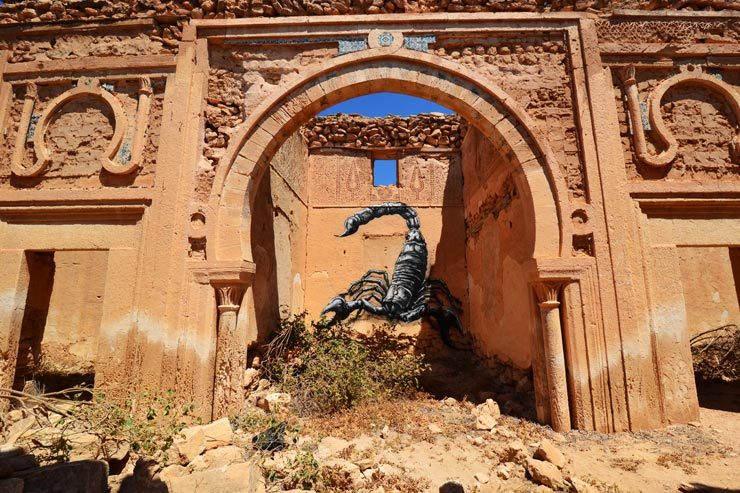 ROA. Djerba(-hood), Tunisia. 2014 (photo © ROA)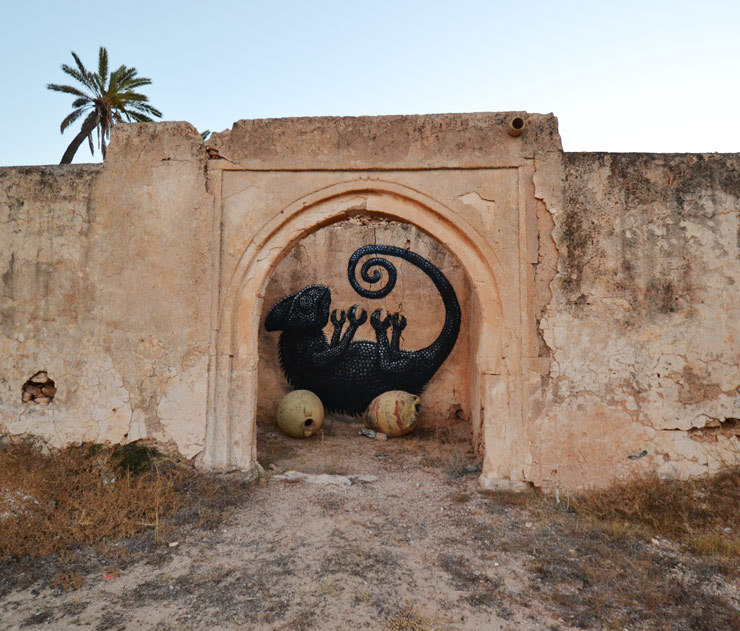 ROA. Djerba(-hood), Tunisia. 2014 (photo © ROA)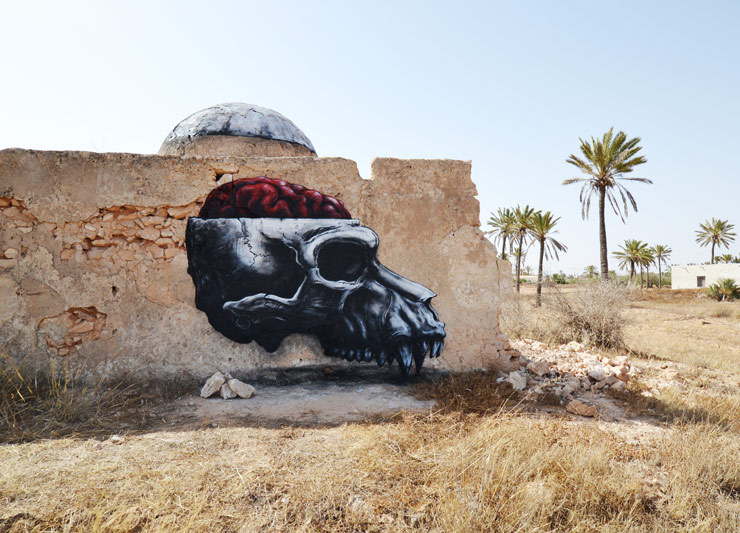 ROA. Djerba(-hood), Tunisia. 2014 (photo © ROA)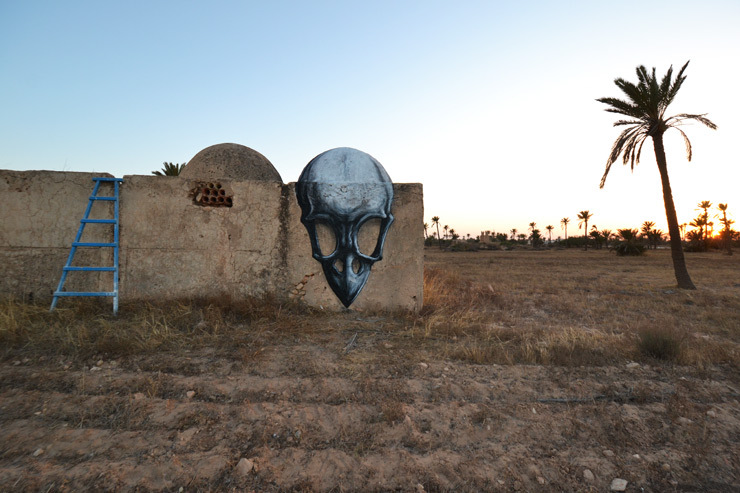 ROA. Djerba(-hood), Tunisia. 2014 (photo © ROA)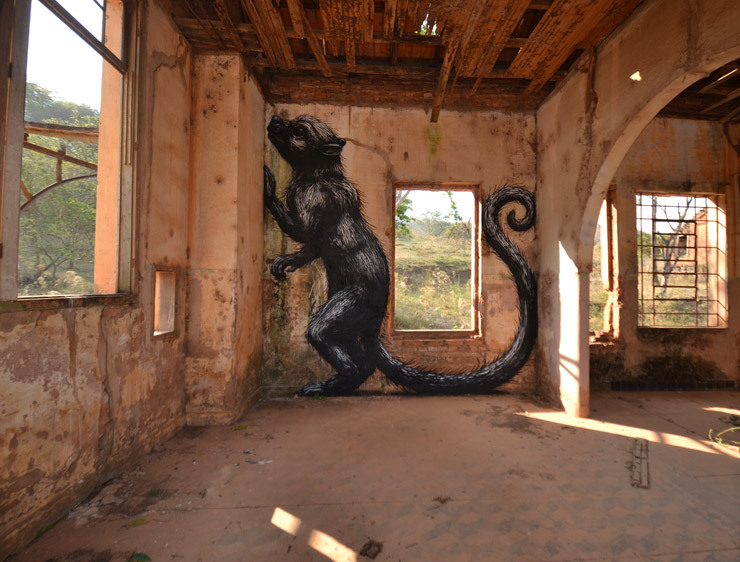 ROA. Brazil. 2014 (photo © ROA)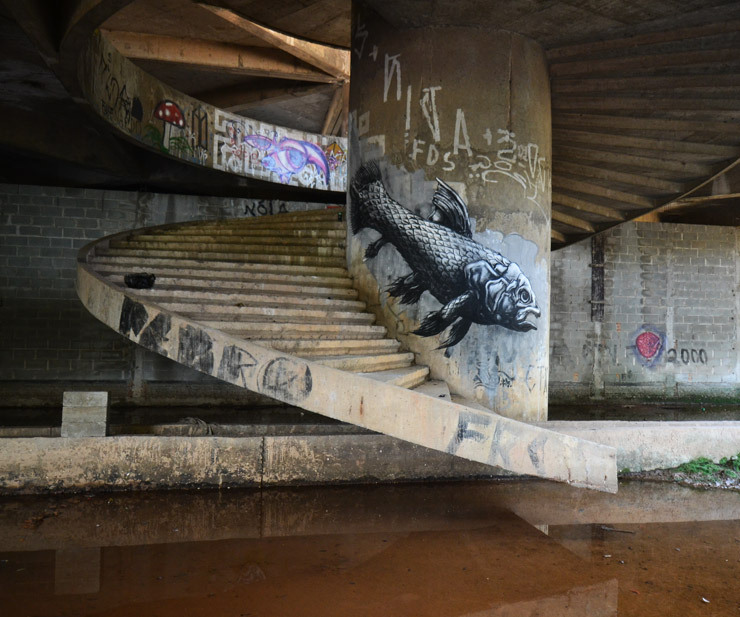 This fish is heading for the water. ROA. Brazil. 2014 (photo © ROA)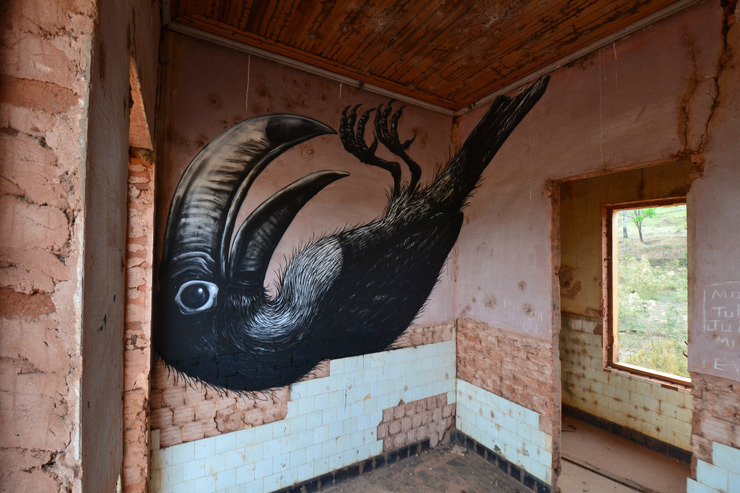 ROA. Brazil. 2014 (photo © ROA)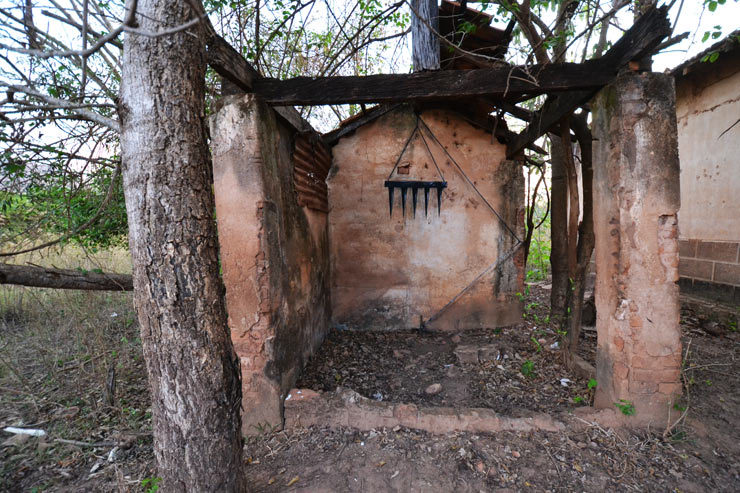 ROA. Brazil. 2014 (photo © ROA)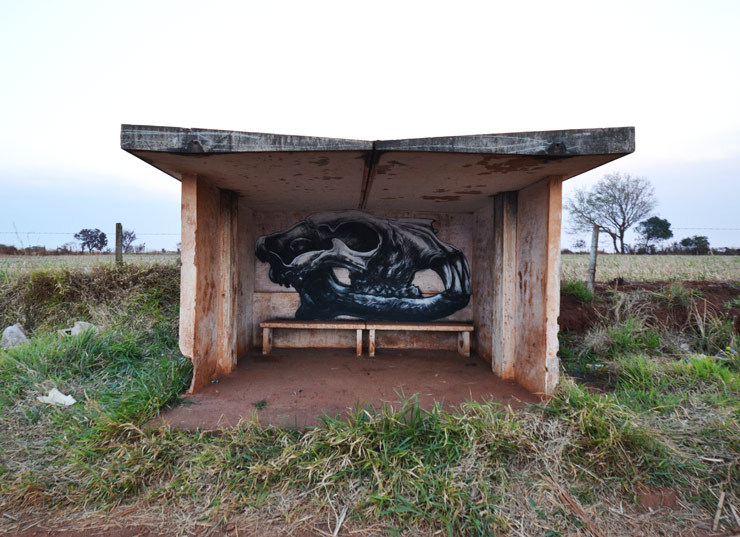 ROA. Brazil. 2014 (photo © ROA)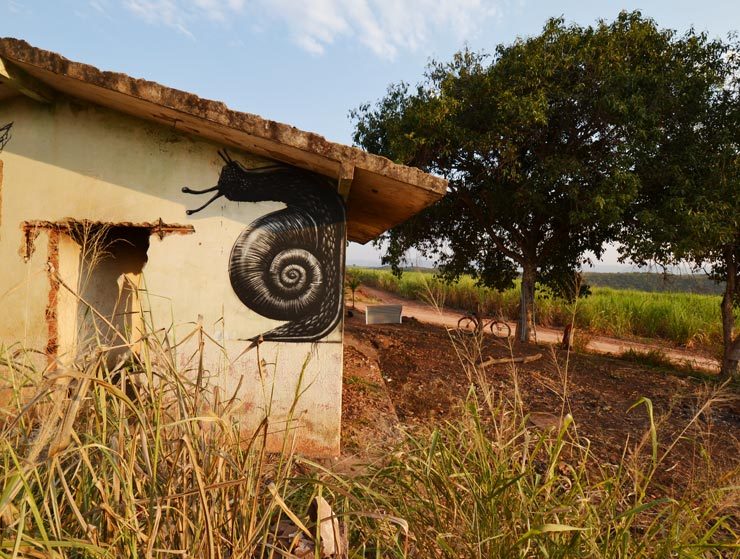 ROA. Brazil. 2014 (photo © ROA)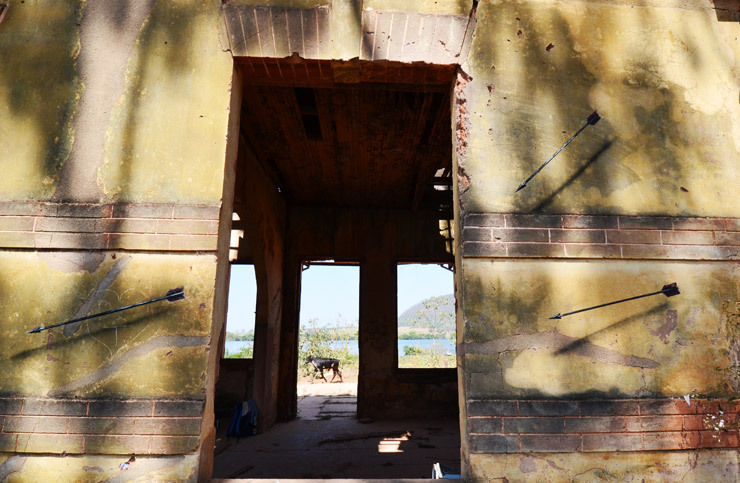 A departure from his usual, flying arrows that are likely headed toward his next subject. ROA. Brazil. 2014 (photo © ROA)

<<>>><><<>BSA<<>>><<<>><>>><><<>BSA<<>>><<<>><>

Please note: All content including images and text are © BrooklynStreetArt.com, unless otherwise noted. We like sharing BSA content for non-commercial purposes as long as you credit the photographer(s) and BSA, include a link to the original article URL and do not remove the photographer's name from the .jpg file. Otherwise, please refrain from re-posting. Thanks!

<<>>><><<>BSA<<>>><<<>><>>><><<>BSA<<>>><<<>><>

This article is also posted on Brooklyn Street Art.

Read all posts by Steven P. Harrington and Jaime Rojo on The Huffington Post HERE.

See new photos and read scintillating interviews every day on BrooklynStreetArt.com

Follow us on Instagram @bkstreetart

See our TUMBLR page

Follow us on TWITTER @bkstreetart