Media literacy could be a required course for an entire semester at college today, yet most people would still feel unprepared to sift through the cleverly crafted messages of our media landscape and to discern truth. The complexity and sophistication that marketers, media and advertisers are employing today to sell products, lifestyles, ideas and wars far outstrips our average abilities of critical thinking or meaningful evaluation of messages.
One important chapter of the street art textbook reaching back decades is the one that recounts the earliest billboard jammers who coopted the language of marketing and advertising and turned it upon itself to reveal its conceits. Even today there are those who have made it their sphere of operations to undercut or ameliorate the power of advertising manipulation.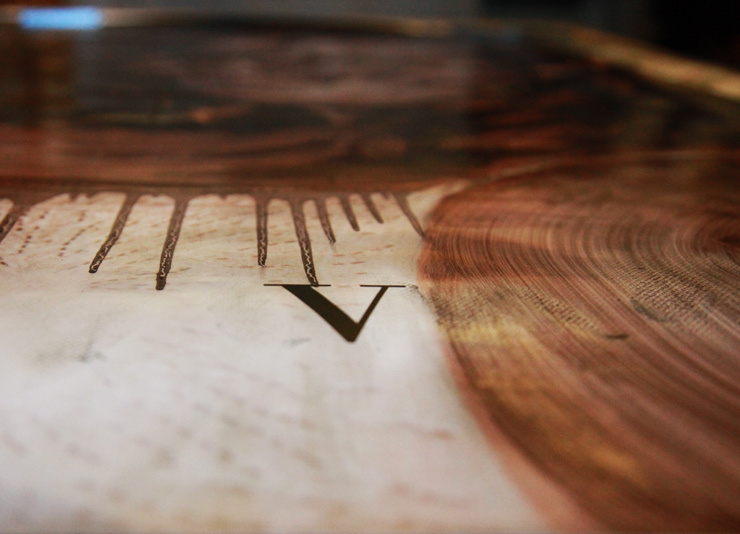 Vermibus. Unveiling Beauty. New York City. September 2015. (photo © Jaime Rojo)
New York City has something like 3,500 bus shelters, each containing two spaces for advertising posters. Periodically commandeered for art by individual artists, the new contents in these displays may run for weeks without being replaced by paid ads, or may be replaced the following day.
Depending on the individual, or sometimes a campaign of individuals, the rationale for replacing ads with art ranges from being a direct rebuttal to visual pollution and insulting narratives to reclaiming public space for public messages or perhaps just something beautiful to meditate upon. Owned by global conglomerates, these "street furniture" kiosks display posters in sizes that are nearly entirely standardized, making it easier for street artists like Vermibus to take ads from a city on one continent and replace ads in another, with some aesthetic alterations.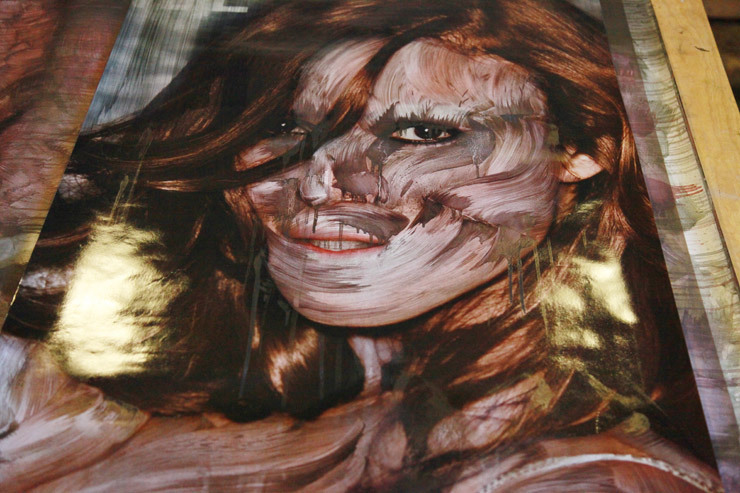 Vermibus. Unveiling Beauty. New York City. September 2015. (photo © Jaime Rojo)
Vermibus says that his work of dissolving the ink with a solvent on posters and using it to paint is his critique of the corrosiveness of a commercial beauty culture that tears down and divides, glorifies consumerism for its own sake, belittles and relentlessly attacks self esteem and plays on negative emotions to enforce normative values about appearance. He takes the posters back to a studio and selectively eliminates words, logos, facial features, even entire faces -- and then carries them to another city to repost on new streets. Sometimes he also takes them to an art framer. Not surprisingly, his posters are collected and sold in galleries as well.
Since beginning this work across Europe with hundreds of posters a handful of years ago, Vermibus has developed a style and uniquely ghoulish aesthetic that recalls horror films and works by British figurative painter Francis Bacon. Recently in New York, we witnessed new Vermibus creations as they dissolved the facades of models, which when they were illuminated from behind appeared as something resembling the diagrams of musculature in a medical manual, except with nice shoes and a designer bag.
With a moniker that is derived from the Latin translation of cadaver, Vermibus cuts deep and looks at high-fashion models as little more than bones and skin transformed by makeup and lighting; perhaps a dark view for such well-lighted work. Somewhat ironically, he calls the entire process "Unveiling Beauty."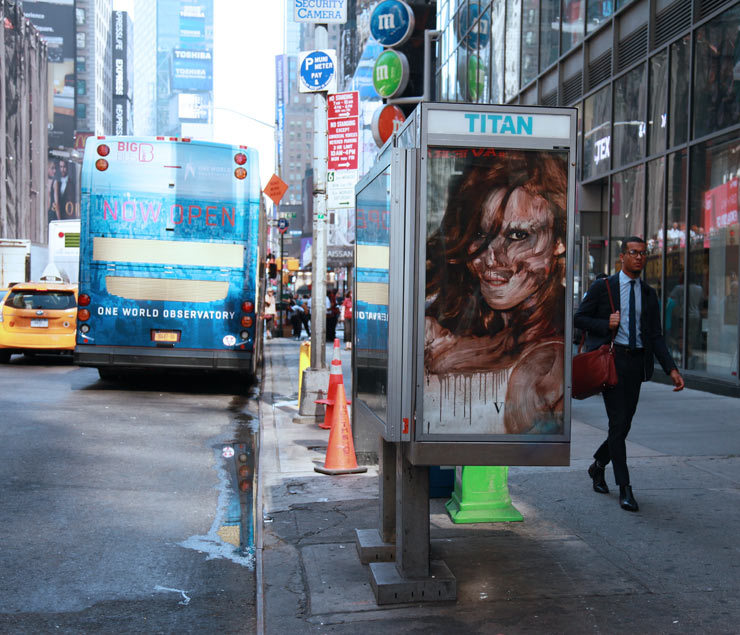 Vermibus. Unveiling Beauty. New York City. September 2015. (photo © Jaime Rojo)
We spoke with the artist about his work on the streets, public space, advertising and how his efforts as acts of civil disobedience:
Would you say your bus shelter works are about culture jamming, ad busting, or creating art for the streets? Or all of the above.
I think there's a little bit of each of these in my work. On the one hand you'll find the activist angle with a focus on the topic of public space. Then there's the social angle that questions the culturally imposed social canons of what beauty should be. Finally there is what I consider to be the most interesting aspect of my work, which is the artistic and personal part of it.
Sometimes your dissolved images highlight or accentuate features and bone structure of the model. Other times they completely eradicate detail and transform them into blunt shapes -- a brutal plastic surgery. How do you decide the treatment you will use?
My decision while in the moment of creating is not a conscious one. I try to become fluid and let the image and how I'm feeling in that particular moment guide me. In a way, the act of painting for me becomes a personal cleansing.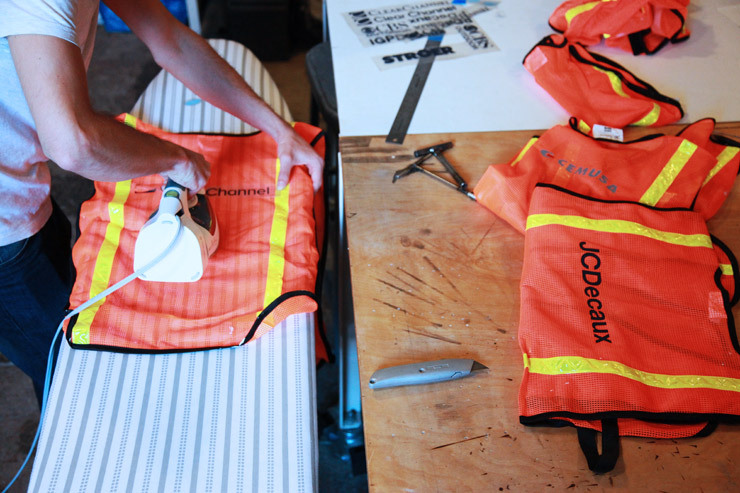 Vermibus. Unveiling Beauty. New York City. September 2015. (photo © Jaime Rojo)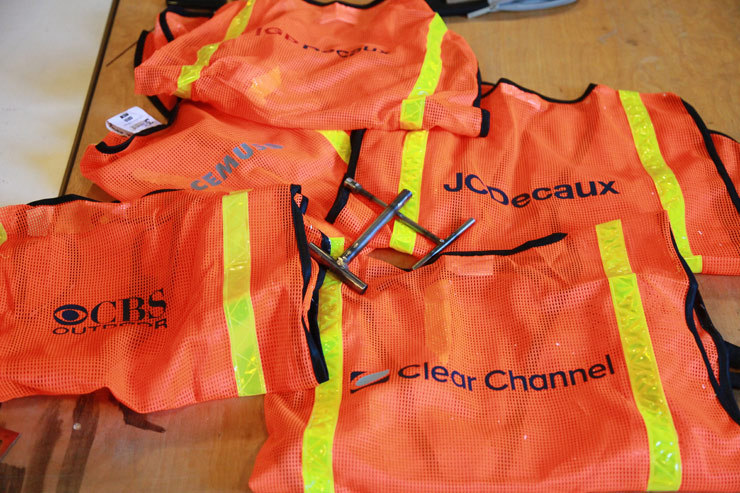 Vermibus. Unveiling Beauty. New York City. September 2015. (photo © Jaime Rojo)
Can you comment on this idea of creation via destruction? You have opened so many display cases in cities across the world -- is this vandalism masked as something more noble?
There's a big difference between creating through destruction, vandalism and civil disobedience.
I don't consider my work to be vandalism under any concept -- but rather civil disobedience. I don't destroy urban furniture to install my work.
Creating through destruction, without a doubt, is intrinsically a key part of making art. Like making an error, both are underappreciated and at the same time both are integrated into the way in which I work.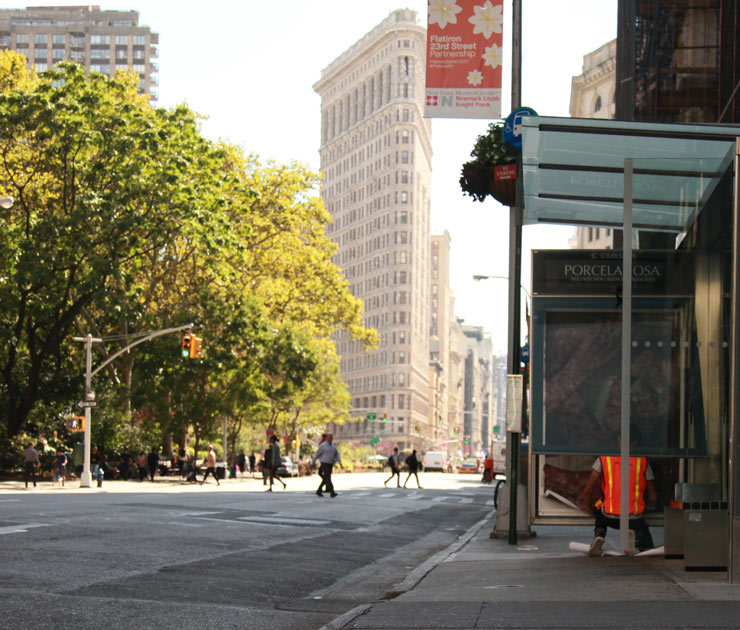 Vermibus. Unveiling Beauty. New York City. September 2015. (photo © Jaime Rojo)
The magician Rene Lavand said, "Someone creates a trick, many people perfect it, but its final success in front of an audience depends on the person who presents it." What do you bring to the art of billboard takeovers that differentiates the work from others?
René Lavand is a great source of inspiration for me and I agree with what he said.
I haven't invented anything. There have been people before me who have taken over advertising, people who have questioned the pre-ordained standards of beauty. Similarly, solvents have always been in painters' ateliers in one way or another.
I suppose that with my work I have applied everything done before me but I have developed my own personal way of doing things. In the same vein there are others who will play the same tricks as René Lavand, but nobody will achieve exactly what he did. They could possibly improve on those tricks.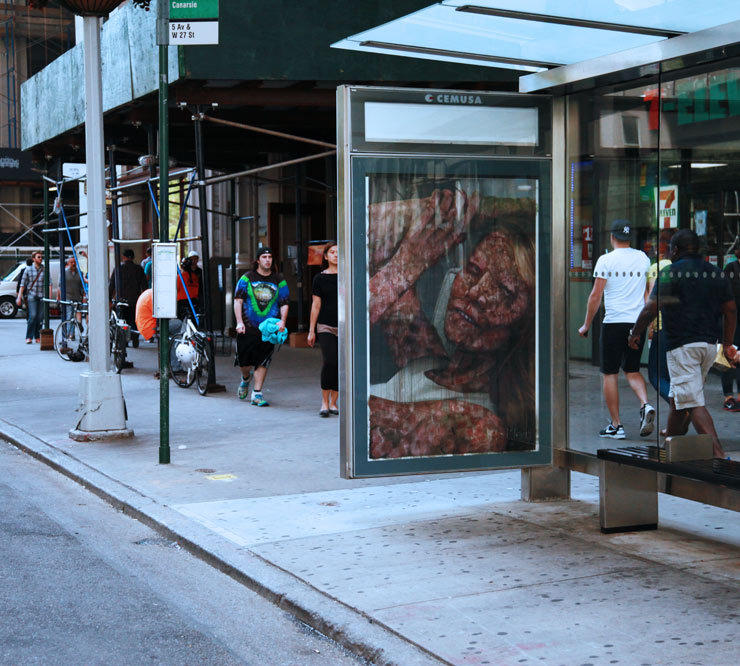 Vermibus. Unveiling Beauty. New York City. September 2015. (photo © Jaime Rojo)
In a way it appears that you are setting these models free from the rigid commercial restrictions they are trapped inside -- many times you obliterate all branding and text that could identify the image as an ad. How do you see it?
In order to reduce the impact of the advertising and to avoid any association with my work and the intention or look of the ad I try to erase both the brand and the message. That's also why I change the locations of the advertising from one city to another. Often times the brands run different campaigns in each city.
The conceptual aspect of my work is diametrically opposed to the message that the advertising campaigns are offering so therefore neither their message nor their logo have any place in my work.
Can you comment on the ease (or difficulty) of moving this street practice into the gallery environment?
In both cases, the message and the technique are the same. I didn't have to develop different work for the gallery. In my case the process to go from the street to the gallery was organic.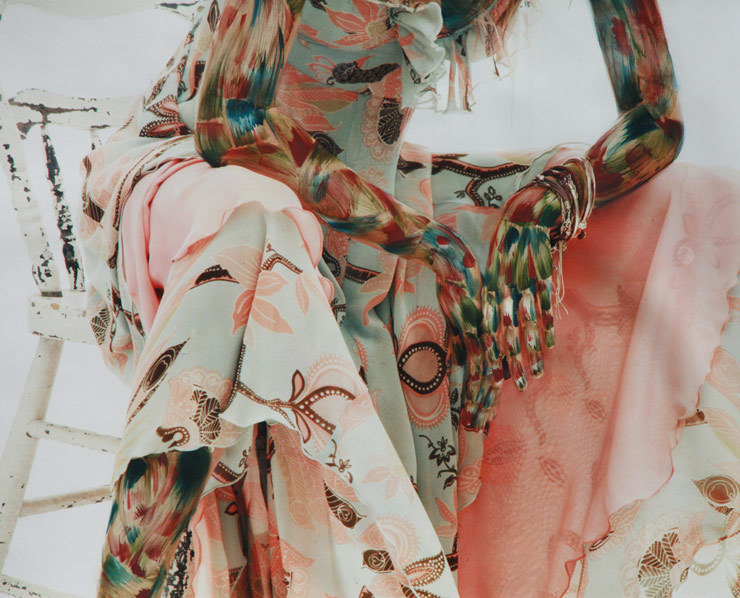 Vermibus. Unveiling Beauty. New York City. September 2015. (photo © Jaime Rojo)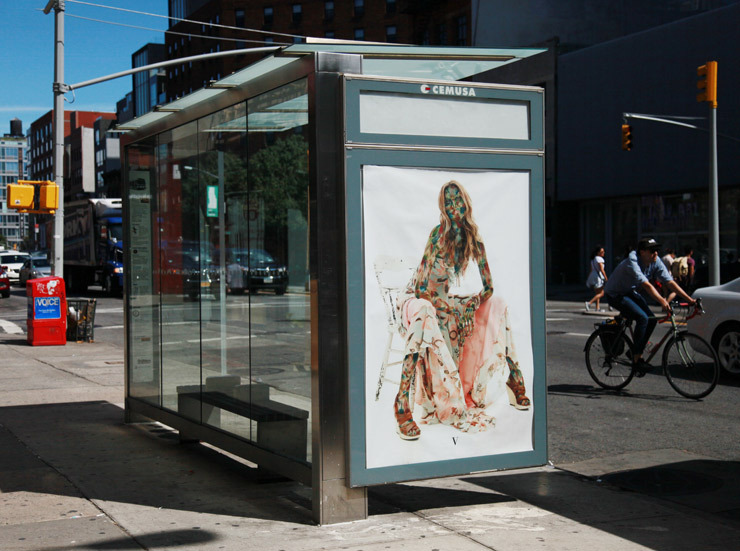 Vermibus. Unveiling Beauty. New York City. September 2015. (photo © Jaime Rojo)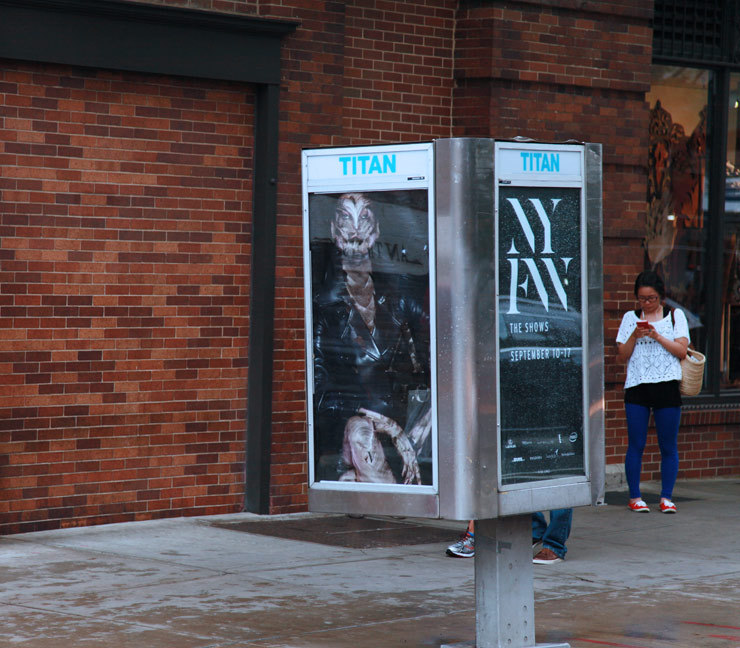 Vermibus. Unveiling Beauty. New York City. September 2015. (photo © Jaime Rojo)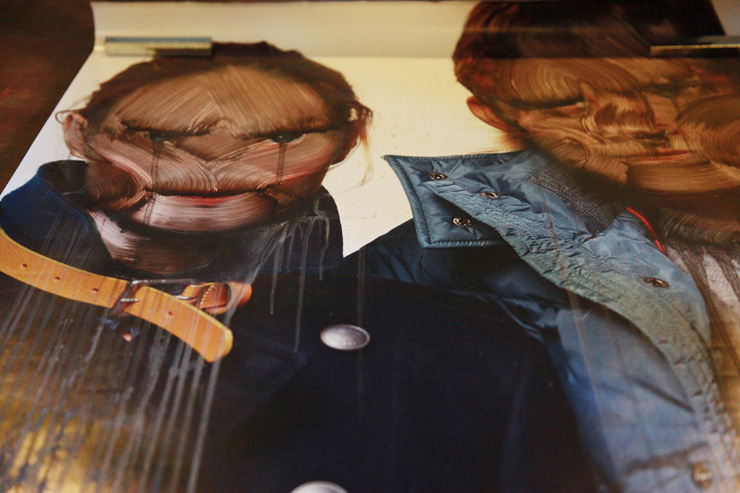 Vermibus. Unveiling Beauty. New York City. September 2015. (photo © Jaime Rojo)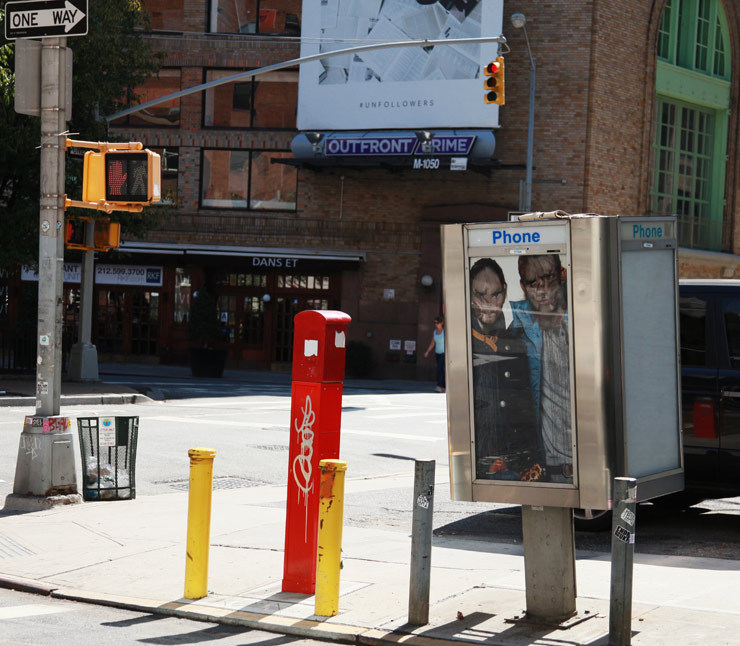 Vermibus. Unveiling Beauty. New York City. September 2015. (photo © Jaime Rojo)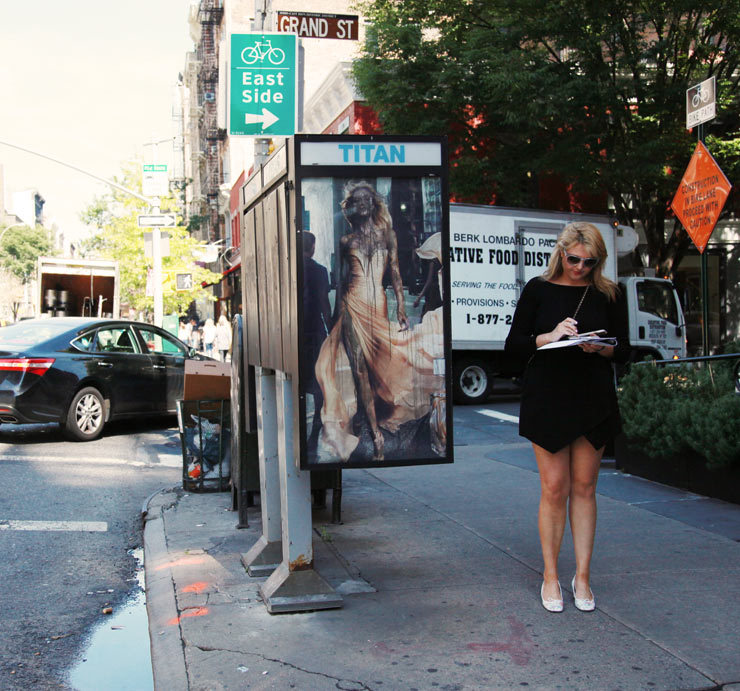 Vermibus. Unveiling Beauty. New York City. September 2015. (photo © Jaime Rojo)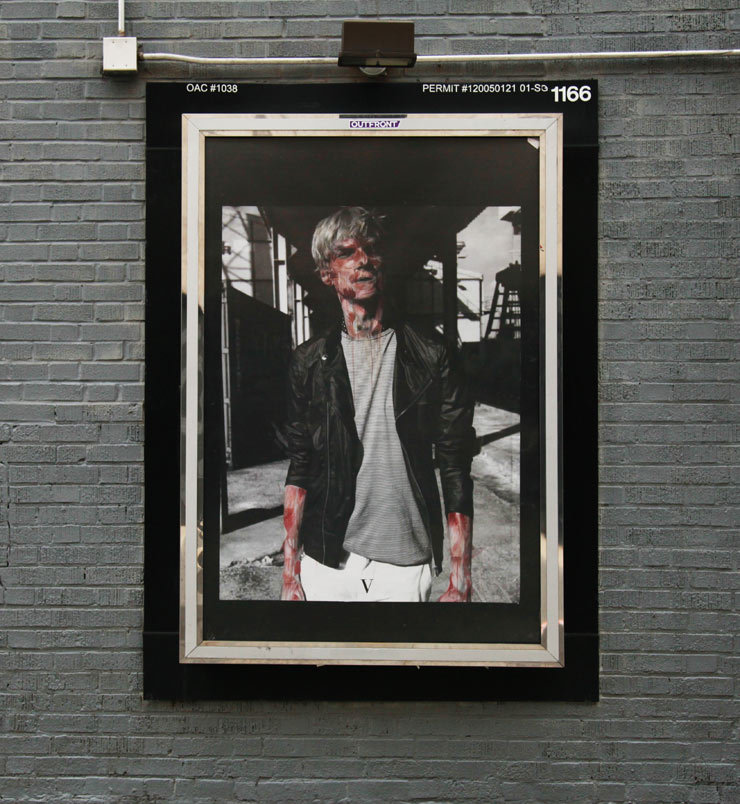 Vermibus. Unveiling Beauty. New York City. September 2015. (photo © Jaime Rojo)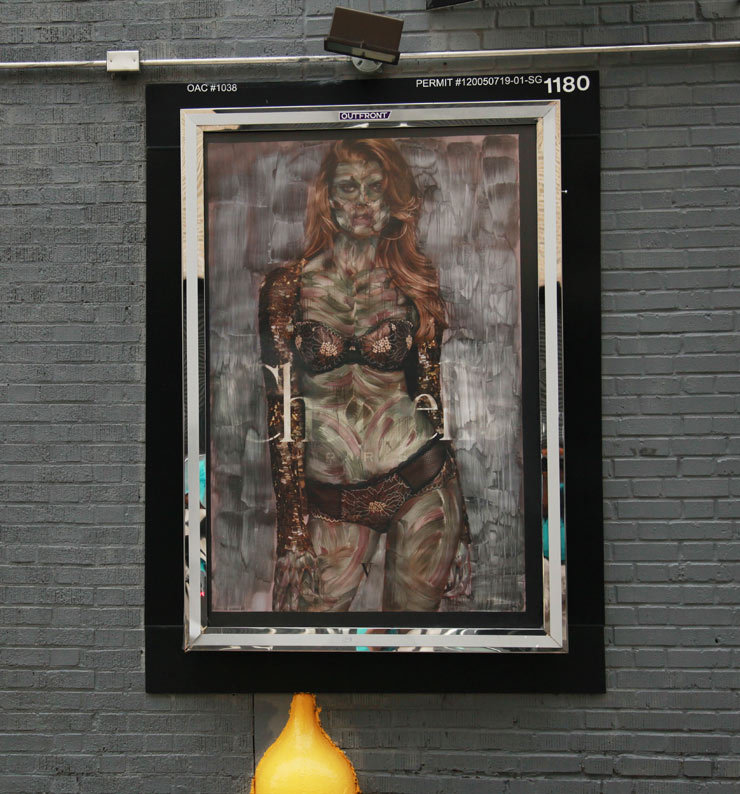 Vermibus. Unveiling Beauty. New York City. September 2015. (photo © Jaime Rojo)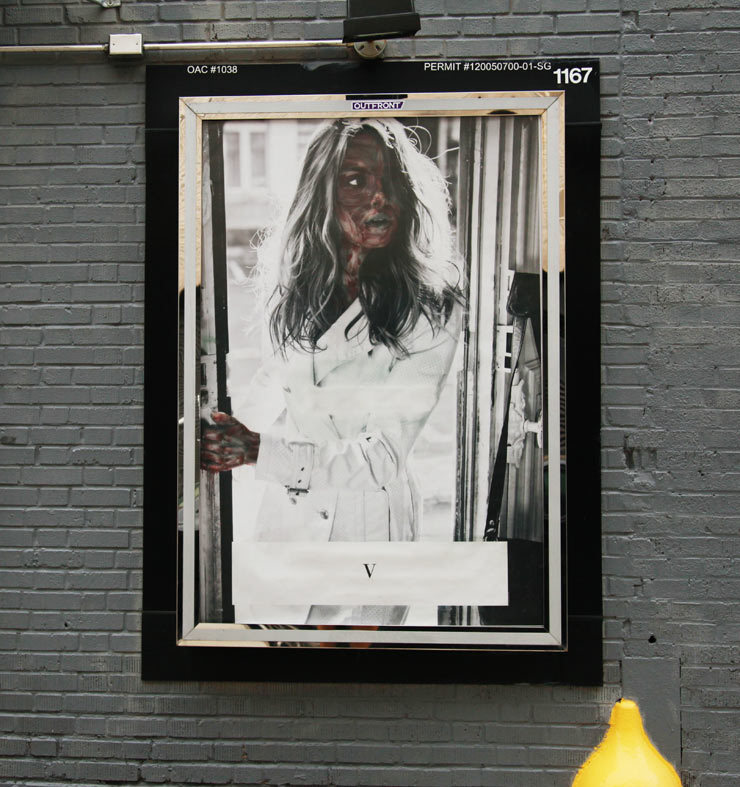 Vermibus. Unveiling Beauty. New York City. September 2015. (photo © Jaime Rojo)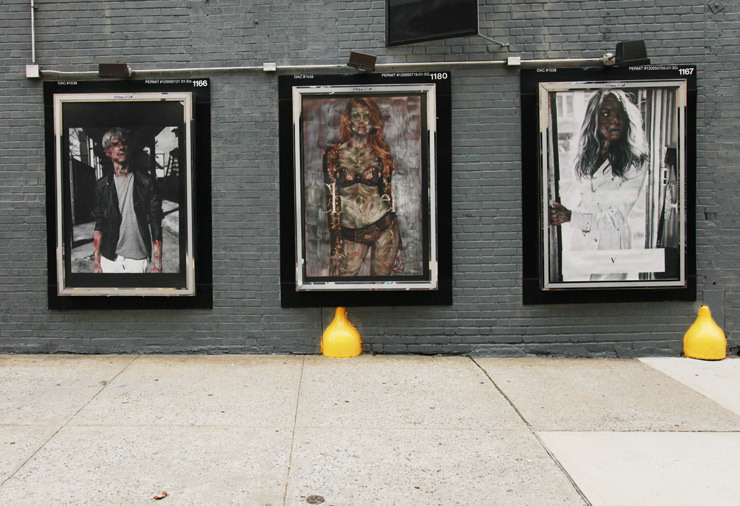 Vermibus. Unveiling Beauty. New York City. September 2015. (photo © Jaime Rojo)
<<>>><><<>BSA<<>>><<<>><>>><><<>BSA<<>>><<<>><> Please note: All content including images and text are © BrooklynStreetArt.com, unless otherwise noted. We like sharing BSA content for non-commercial purposes as long as you credit the photographer(s) and BSA, include a link to the original article URL and do not remove the photographer's name from the .jpg file. Otherwise, please refrain from re-posting. Thanks!
<<>>><><<>BSA<<>>><<<>><>>><><<>BSA<<>>><<<>><>

This article is also posted on Brooklyn Street Art.

Read all posts by Steven P. Harrington and Jaime Rojo on The Huffington Post HERE.

See new photos and read scintillating interviews every day on BrooklynStreetArt.com

Follow us on Instagram @bkstreetart

See our TUMBLR page

Follow us on TWITTER @bkstreetart