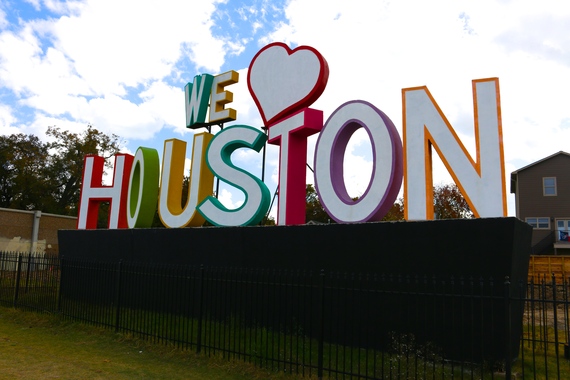 Experiencing a getaway with an itinerary that doesn't include debt-inducing baggage fees, last-minute flight delays or buzz-killing jet lag sounds like my kind of party and I'll always want an invite.
Sign me up for the forever membership please!
Just the thought of sleeping in late like my old teenage self and leaving my bed unapologetically messy because housekeeping will be knocking soon, is just what a young professional like myself needs from time to time--especially when you're living in the nation's second fastest growing city. Sooner or later, you're bound to want to ease off the brakes, kolaches and I-10 and take a moment to relax.
Experiencing Houston in a new way--staycation style to be exact--gave me a chance to rediscover a familiar place with fresh eyes and a renewed appetite. From amazing panoramic views of the city, plush beds that I couldn't pry myself away from to savory evening bites and sweet bubbly sips at some of the city's buzzing restaurants, here are three reasons why you may want to skip that grueling 16-hour flight to wherever-island and lock yourself into a nice long weekend in the Bayou City too.
Reason #1: The Hotels
Ahhh! The endless lap of luxury.
Houston has built up a pretty snazzy collection of places to dwell that each has its own unique persona to add to the mix--and your staycation.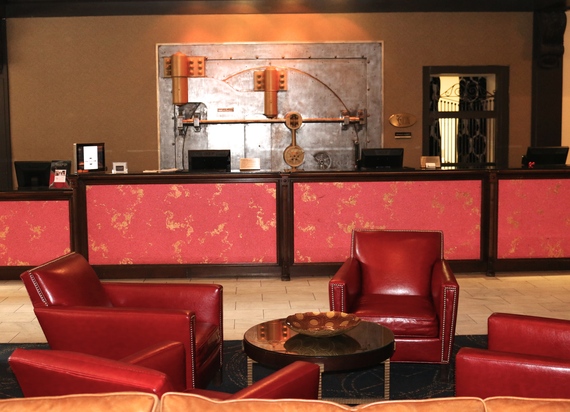 Case in point is Hotel Icon nestled in the heart of Downtown, and they don't call it iconic for nothing. This venerated, statuesque establishment, which was originally the historic Union National Bank, puts you next to all the city's hip and happening bars and restaurants while fusing its classic build with the good ol' Texas charm that us southerners know and love. As a member of Marriott International's prominent Autograph Collection and the only one of its kind in Houston, a one-night stay here is all you need to get a feel for its signature charm.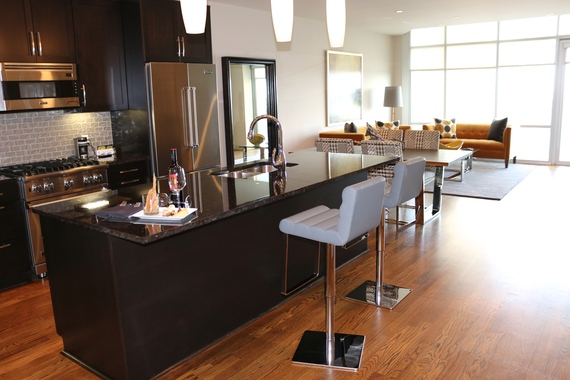 Look up! It's a bird! It's a plane! No, no, it's Hotel Sorella's twelfth floor penthouse suites! And every luxe lover's dream at that. Experiencing one of these suites is the ideal way to elevate any staycation experience to new heights and see things from a different point of view--literally. These delicious, lust-worthy rooms come infused with bold and colorful interior designs, giant floor-to-ceiling windows overlooking City Center and the Houston skyline and luxurious gourmet kitchens for tapping into your hidden culinary genius. If being all the way at the top finds you on lonely planet as we all know the saying goes, the hotel's swanky rooftop pool, an extension if its European-inspired Monnalisa Bar, is the perfect place to grab a drink, mingle and enjoy the sounds of live music in a picturesque atmosphere.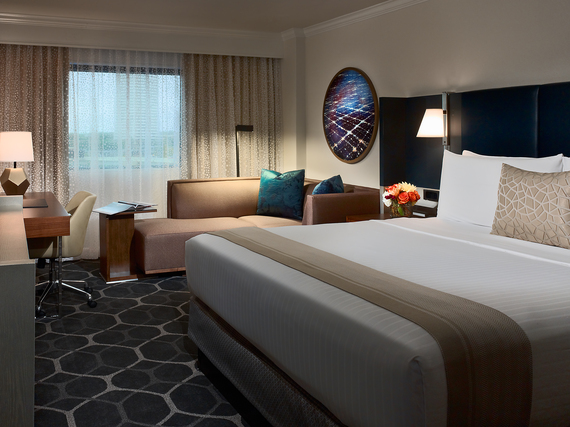 If shopping 'til you drop is your thing, you'll want to hightail it to the Royal Sonesta which is perfectly situated in the highly sought after Galleria area, a shopaholic's oasis filled with everything from high-end retailers to specialty boutiques. This hotel has a very welcoming unpretentious elegance to it that you immediately feel from the mix of warm earthy colors throughout the property, further making you feel right at home, at home.
Reason # 2: The Food
While your body may be in Houston, in this cultural melting pot of a city, your palate can take you places way beyond Tex-Mex and barbecued ribs.
My chosen destination on my staycation was Italy and Executive Chef Jose Hernandez at the new Radio Milano is the perfect tour guide for all things modern Italian fare. From the visually appealing and deliciously tasting crab ravioli topped with a thin layer of huckleberry gelee pasta and the beet ribbons with true luck Texas goat cheese, arugula and walnuts, to the fresh baked milano artisan pizza and ultra filling tagliatelle infused with succulent lobster and uni cream, my taste buds are still buzzing from that unforgettable culinary experience.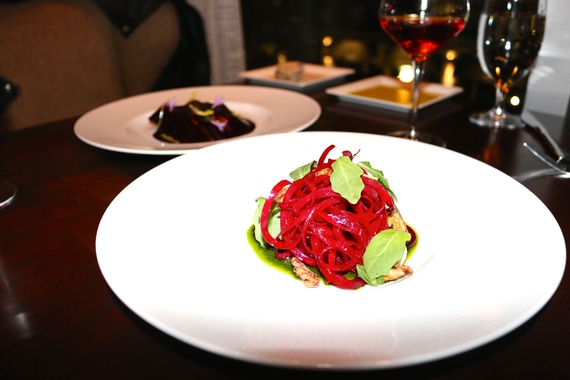 If Italian food is not your thing, there are countless restaurants to get your global cuisine passport stamped within and around Houston. A few other restaurants include Pondicheri if you want to take your palate to the streets of Mumbai and Peli Peli for a unique, South African experience filled with bold flavors in a vibrant atmosphere.
The best part about Houston's global culinary tour? You don't have to worry about exchange rates and language barriers.
Reason #3: The Neighborhoods
Houston is just about bubbling over the brim with eclectic neighborhoods filled with vintage shops, cultural festivals, parades, parks, museums, architecture, art walks, live entertainment and dining options galore. And as a city that houses people from all cultures and walks of life--rightfully so!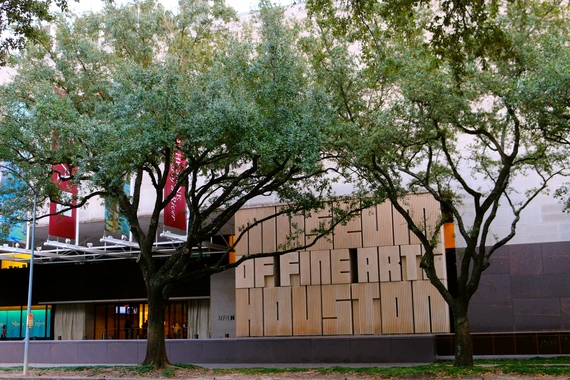 From exploring the eccentric art galleries in Montrose, the ever-changing exhibits in the Museum District, free outdoor performances at Miller Outdoor Theater, amazing street art wall-papered throughout downtown and everywhere and Chinatown's Hong Kong City Mall to Little India, the food truck parks and 19th Street in the Houston Heights, bored and Houston should never go in the same sentence together. Like ever.
Ready to pack your bags and stay awhile?
Many thanks to Hotel Icon, Royal Sonesta Houston, Hotel Sorella, and Radio Milano for hosting me on my Houston staycation adventure. All opinions, as always, are my own.
This post originally appeared on This Way North.
Photo credit: WhatJaiSees and image of room at Royal Sonesta was provided by the hotel.
More This Way North articles:
24 Hours in Fredericksburg: Where to Wine, Dine and Stay
Why You Don't Need A lot of Money to Travel
Top 10 Things You Must Do in Amsterdam