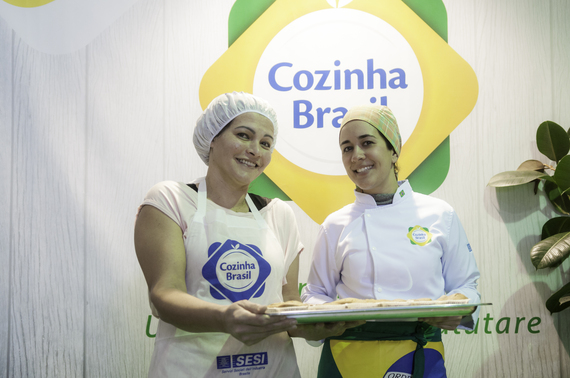 There is a positive paradigm shift on the horizon of social relations. Programs and policies aimed at poverty reduction and social inclusion, which not long ago were treated as emergency humanitarian actions, started to gain a new predisposition, even in the eyes of financial institutions. In the past, poverty reduction resources used to be classified by credit development banks as "sunk funds." However, recent economical evidence of internal rates of returns and impact evaluation models began to put a new mark on this misperception.
In Brazil, due to a rapid epidemiological transition, from transmissible to chronic diseases as the main cause of death among Brazilians of all ages, the economy will be significantly impacted. This transition occurs by changes in lifestyle, such as inadequate nutrition, lack of exercise, stress and violence. According to the Brazilian Ministry of Health, factors associated with better quality of life are responsible, in large part, to the current rates of mortality and illness.
In fact, the costs for industry and the health system are alarming. Ministry of health estimates suggest that the loss of work productivity and reduction of family income resulting from the three types of non-communicable chronic diseases (diabetes, heart disease and stroke), will total a loss of USD$4.18 billion to the Brazilian economy between 2006 and 2015.
In addition, the strong socioeconomic impact of these diseases and their risk factors are affecting the achievement of the Millennium Development Goals (MDGs), which cover topics such as health, education and poverty reduction. Similar trends have also been observed in a number of developed and developing countries, including the United States, according to WHO.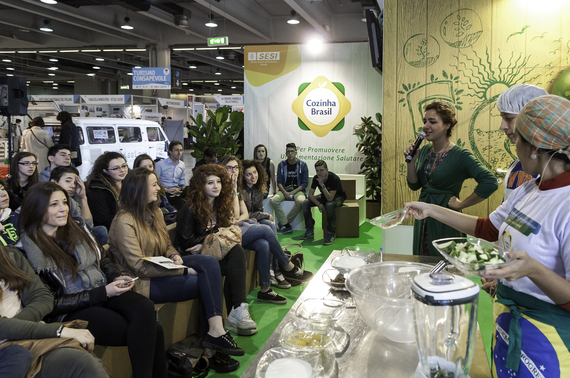 How can a country facing such a high risk of economic instability maintain sustainable growth? Studies on the impact of food education programs, such as Brazil Kitchen, and social inclusion interventions, such as ViraVida, have shown that resources allocated in these initiatives actually are investments for sustainable development and economic development.
Enriching Brazilian food and reducing losses, from full use of ingredients and meals, are the main objectives of SESI Brazil Kitchen Program. In ten years, the program was implemented in all Brazilian states, teaching over one million people to eat more healthily, reduce food waste and use less of their family income to buy healthy food.
Econometric models demonstrated that the Brazil Kitchen program has impacted directly on changing the eating habits of thousands of households and industrial workers across the country. It was found that for each USD$1.00 invested, about USD$7.19 was generated from reduction of food loss. With a surplus in their income, poorer families have been able to reduce debt, invest in education/health, and consume more industrial products.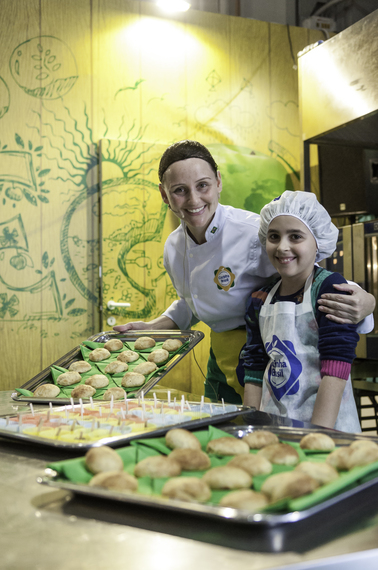 In the ViraVida Program, vocational education and productive inclusion of sexually exploited youth, also showed positive results, indicating that after graduation there is an increase in income by students and their families. For each USD$1.00 invested, the economic return from extra income totaled USD$1.46. These economic gains are complemented by significant changes in social values, such as reduction of alcohol and drug use/abuse, strengthening of family and community ties and recognition of the value of work.
These evidences show that poverty reduction and education programs generate economic and social wealth. Within this new paradigm in mind, the Brazilian industry, government and civil society, will continue to invest in evidence-based solutions for social/economic development and change.
About ViraVida:
The ViraVida (turn your life around) program aims to remove children from vulnerable situations of violence and sexual exploitation, and help alleviate the psychological damages and give them a new chance at opportunity. The program provides education and professional training, including technical courses that cover the areas of fashion, tourism, gastronomy, digital communication and administration -- all at no cost.
For more information, please visit: http://www.viravida.org.br/
About Brazil Kitchen:
The Brazil Kitchen program promotes food education with positive impacts on the health and recovery of income through full utilization of food. The National Council of Social Service for Industry (SESI) in Brazil created the program in partnership with the Ministry of Social Development and Fight against Hunger and public companies and private companies.
The program offers two types of courses: for the community at large, lasting 10 hours and multipliers (community leaders, school cooks, members of mothers' clubs) lasting 20 hours, both divided in four days of classes. The average class size is 30 students. The courses are completely free and taught by nutritionists Students learn to utilize parts of ingredients that usually go to the trash, such as the bark, stems and seeds. Students learn to prepare meals that better preserve the nutrients.
For more information, please visit: http://www.sesirs.org.br/projetos_sesi.asp
SEE ALSO: ViraVida: Offering a Turning Point For Victims of Child Exploitation
SEE ALSO: "Don't Look Away": Help to Stop Sexual Exploitation of Children During Major Sports Events