On a recent trip to Italy for a Sunsilk Co-Creation, I decided to take the train down to the South of France to visit my aunt.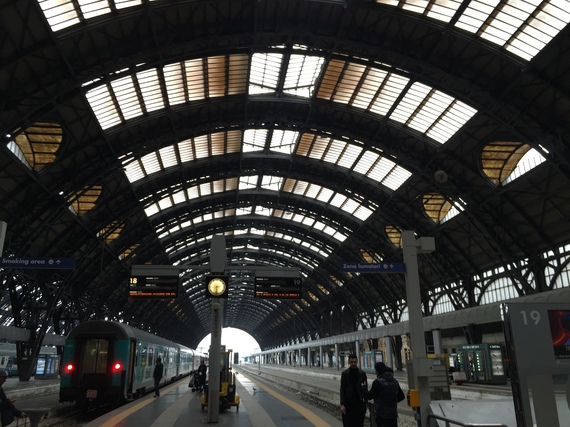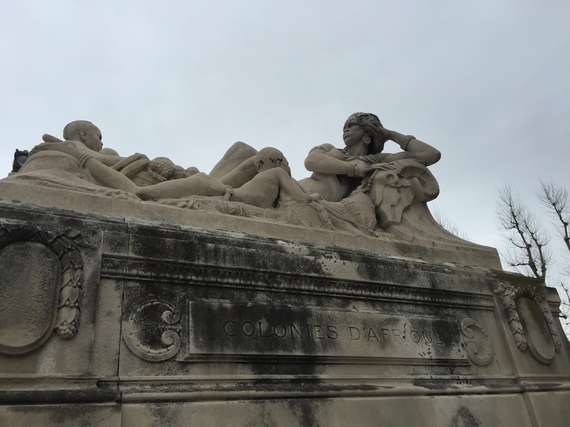 From the second you exit the Marseille de Saint Charles train station, there is art to be seen. These sculptures outside the station represent the French-African colonies of the early 17th century. These depictions are allegorical in nature-- meaning things probably weren't as laid back as they make it seem.
My friend Baret and I explored some of the Amazing modern architecture the French are so famous for!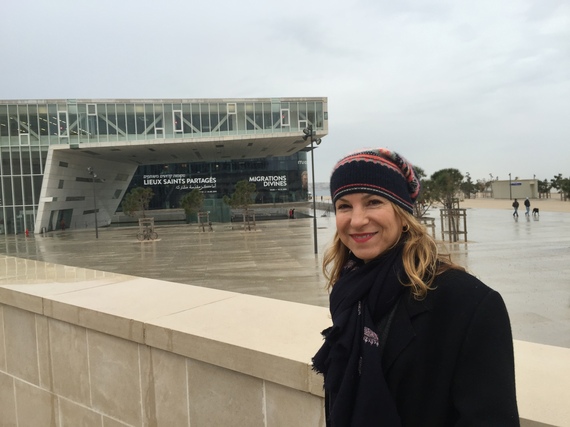 Here is Baret in front of the MuCEM, or the Museum of European and Mediterranean Civilizations.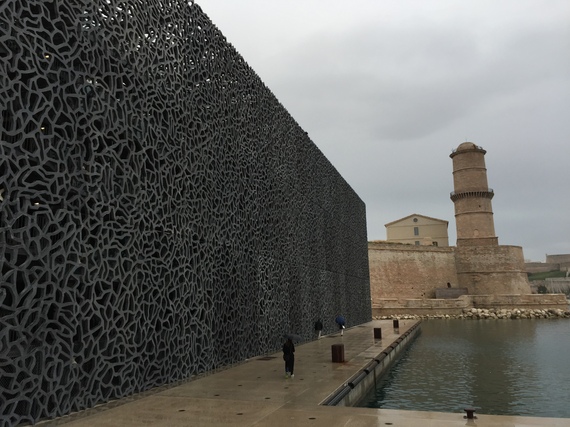 The architecture of the MuCEM is art too!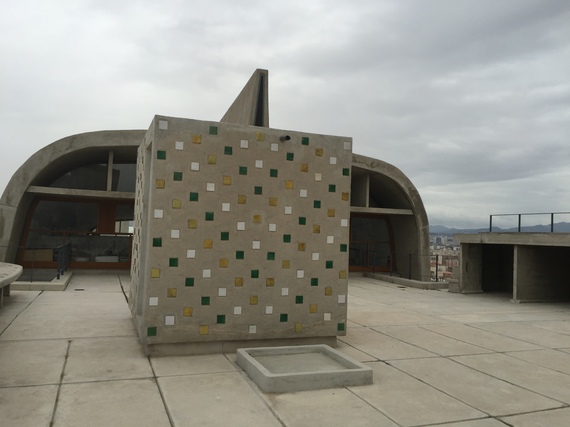 This hotel, the Le Corbusier, had some of the most incredible cement sculptures built into it.
It's the first of its kind in the world! Plus, staying here won't break the bank, absolutely a must see/stay.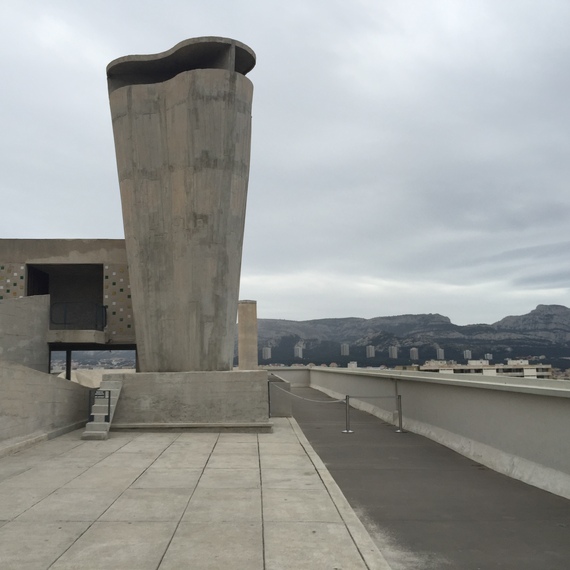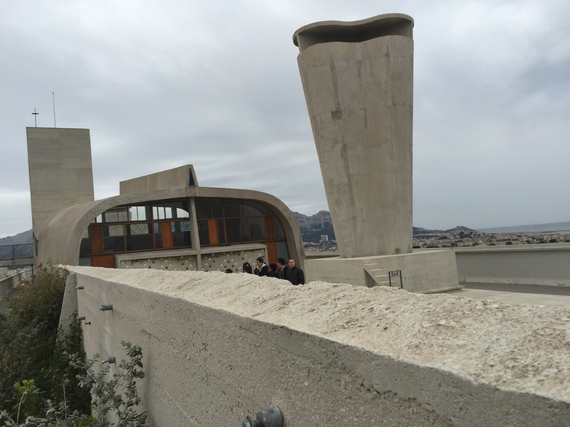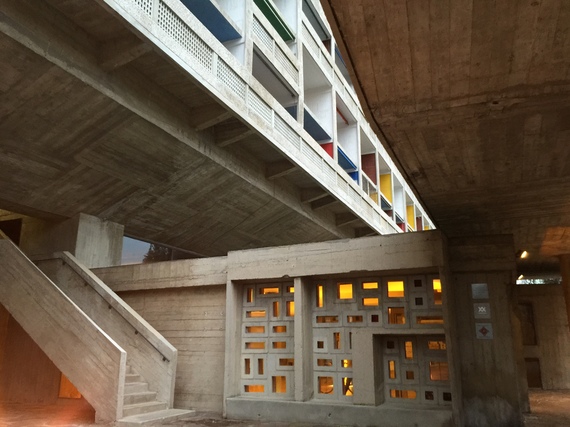 And this stunning design for a rooftop pool.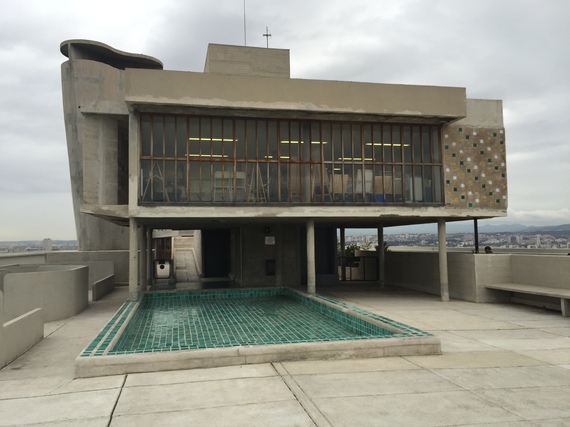 The most remarkable thing about the French people is their ability to integrate modern art alongside the time-tested architecture of early France.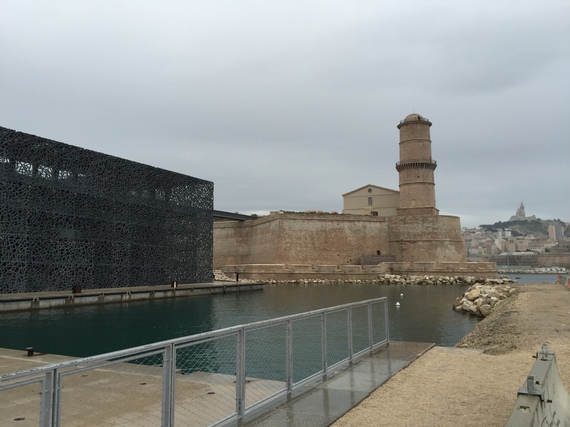 Wikipedia notes that "early Baroque builders, like Francois Mansart (Chateau de Maisons--1642), succeeded in reconciling academic and baroque approaches, while demonstrating respect for the Gothic-inherited idiosyncrasies of the French tradition."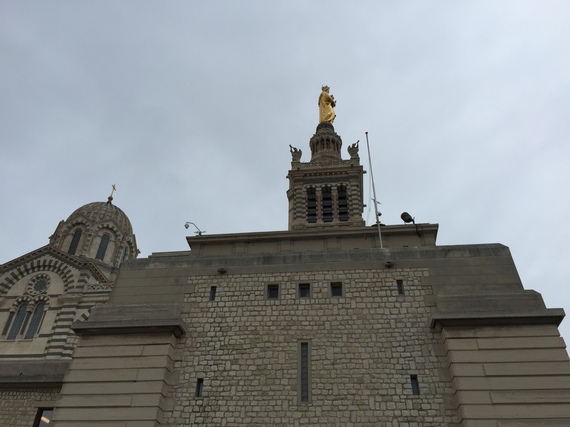 The golden Notre-Dame de la Garde, keeps watch over the city of Marseille. She is nick-named "The Good Mother" and she protects the citizens here.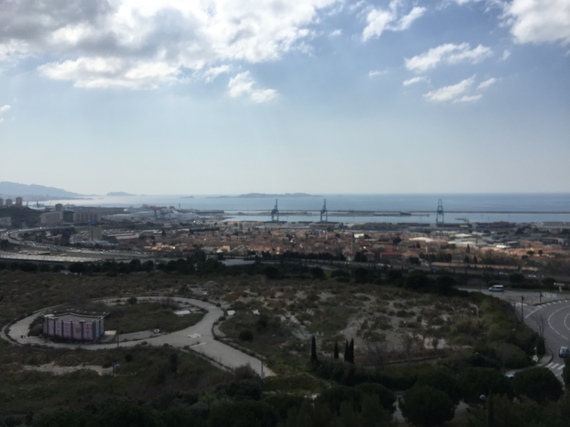 The cityscape itself is a work of art!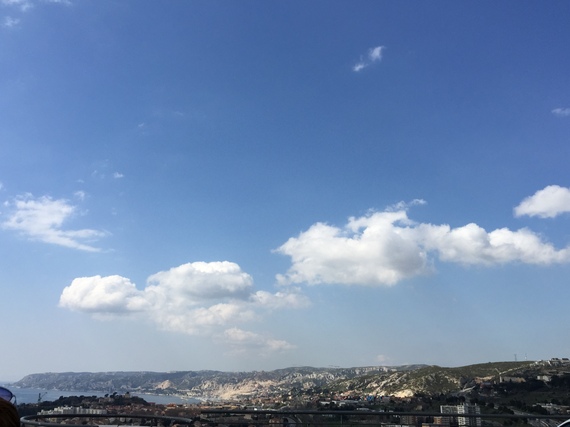 We visited an 18th century church where we encountered some strange saints.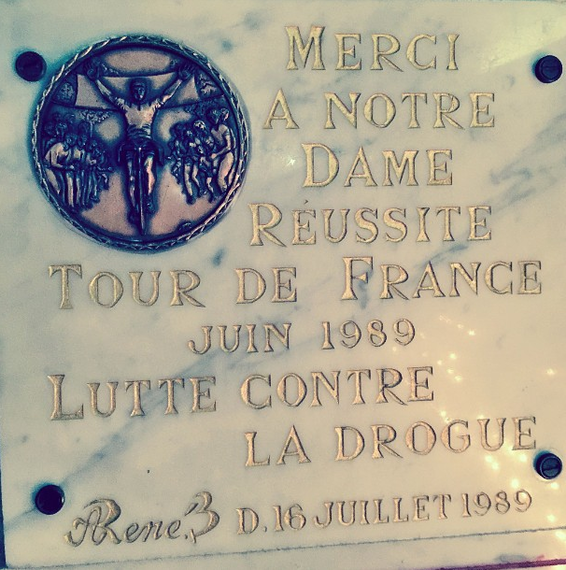 This plaque reads something like: "Thank you Saints of France for helping us to get all the drugs out safely!"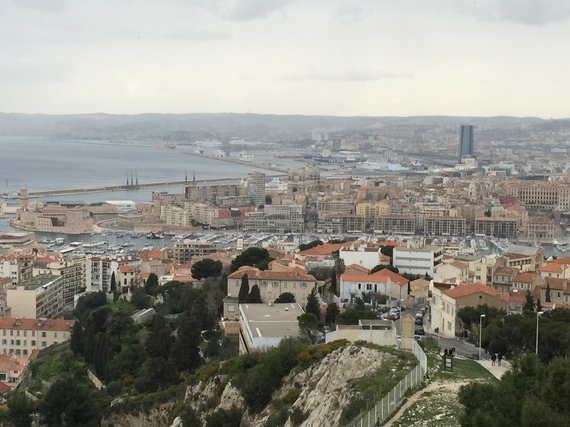 The sea was just breathtaking, and adorned with the outline of this stunning city, one could only stare in awe.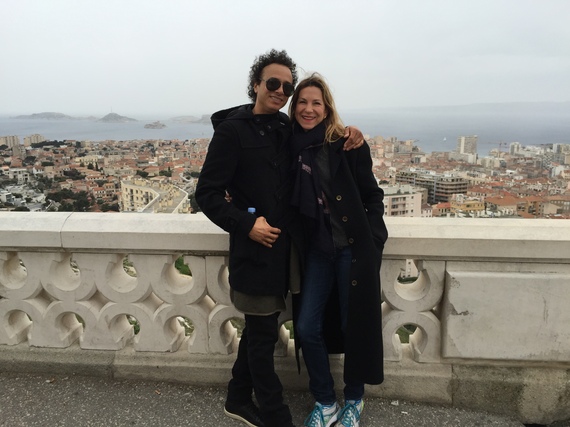 And take a quick selfie :)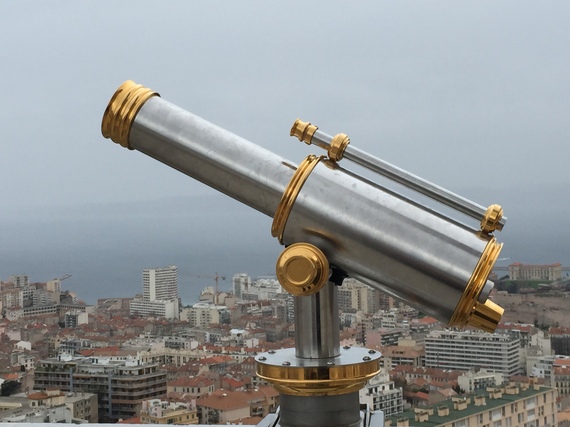 The modern blends with the past in an etherreal sort of way.... Here art is everywhere and it has always been this way.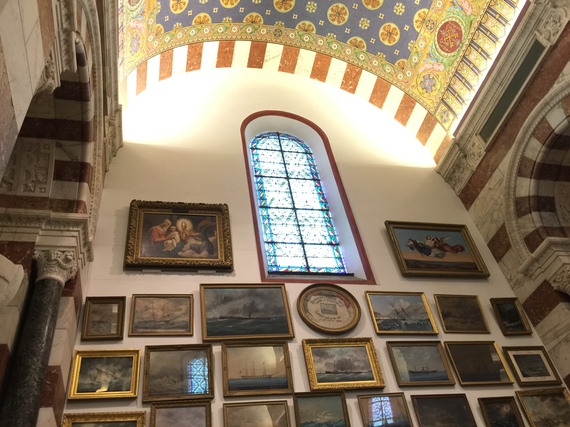 Basilique Notre-Dame de la Garde Marseille (above) is one of the oldest churches in the city.
Magical Marseille, France was such a joy to stay in, and I hope to return very soon to visit!