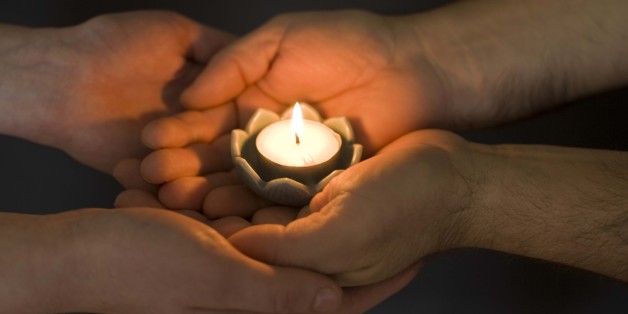 We are living in a time where crisis is rampant in our world. In recent weeks, we have heard stories of planes crashing, escalating global conflicts and the unsettling situation that is currently happening in Gaza. As I look around the world, I have pondered greatly on how to maintain consciousness in a moment of global crisis. How do we remain settled when the world is shaky? How do we unify in a moment of uncertainty? I believe that it begins with a stand of solidarity. We can begin to turn the tide when we stand for justice and stand for peace. When we stand together and declare injustice, violence and hatred unacceptable we can shift the world. When we use the power of our collective voices we can create change. We must realize that peace is not something that we should be forced to decide. Peace is a declaration. We are declaring peace! Peace is not dictated by crisis. Peace is a consciousness that we must embrace. The absence of peace in the world pierces the hearts of humanity with deep sorrow. Peace is not something that can be negotiated, but peace is a necessity. The stability of any society demands peace. Without peace humanity will cease to exist.
As I watched "A Moment of Peace" on HuffPost Live, I felt a synergy that I had never felt before. It was amazing to see people from various nations, creeds and perspectives all coming together as one. People all over the world prayed, gave thanks and even offered thoughts for peace. I was moved as everyone took a moment to unite for the purpose of peace. I believe that the greatest cause humanity can ever unite for is peace. I felt the tide turning, and I felt walls of separation tumbling down. In that moment HuffPost Live became a Council for Unity. This was truly a powerful moment! This was more than a stand of solidarity. I could literally feel a shift. When humanity unites for peace the power of humanity is unleashed. This was an announcement that we are more powerful together than we can ever be divided. In that moment, the world stopped and we all rallied together for a much higher purpose. This was the collective heartbeat of humanity demanding that change happens. A Moment of Peace was an invitation for peace into a world that is hopelessly in need of change. We declared in that moment that you cannot defend you own position and defend peace. Peace does not sacrifice the preservation of future generations. Peace is not about blood and wars but creating a better world. Peace is not about hostility but harmony. Harmony is the heartbeat of humanity.
I commend HuffPost Live, Arianna Huffington, Roy Sekoff, Caroline Modarressy-Tehrani, Paul Raushenbush, Sharon Salzberg and everyone that took part in this Moment of Peace. I am grateful that a platform was facilitated for peace in a time where the world desperately needs it. This was more than a moment. This was a peace demonstration. Peace is a human right. Every human being has a right to live a peaceful life. Every human being has a right to enjoy a life that is not ravaged by war, hatred, terror and tragedy. While we may not be able to stop the violence we should never allow anything to silence our voices. No, this may not bring escalating tensions to a halt but it does start a conversation. As the human race, this is a moment to realize that the greatest healing agent in the world is love. We stand together in this moment, and we let those in crisis know that we see, we care and that they are not alone. Our hearts must never become hardened that we cannot empathize with the human condition. Love is a universal language. Love tears down the walls that separate us and unifies us. We call for peace, and we remind those fighting for their lives that they are not forgotten. We are peace demonstrators!