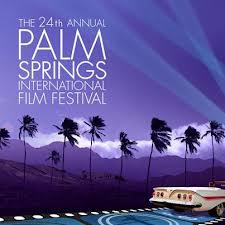 It's disappointing, if unsurprising, that more Southern Californians do not avail themselves of the Palm Springs International Film Festival (PSIFF), the most programmatically rich film festival on the left coast. Though the PSIFF makes seemingly requisite noise about the Hollywood show ponies who limo out for its second night awards gala -- these tired, vapid red carpet rituals no doubt lure in the donors, TV cameras, studio and ad support essential to a festival's success -- the tasteful, egalitarian hallmark of PSIFF is foreign film. Nowhere else in America will you see such a diverse range of quality foreign movies across most genres, all in one place.
My favorites are invariably European works that tackle difficult subjects without resorting to pat, trite or politically correct answers. In the spirit of Greece's Dogtooth and Denmark's The Celebration, at this year's PSIFF, Belgium's Kid and Romania's Beyond the Hills were particularly strong examples of this unflinching gaze. In addition, the entertaining Kon-Tiki - filmed in six countries, on three continents, including the island nation of Maldives - was made for only $15 million. This popular Norwegian film -- and its self-effacing, frugal directors -- gives lie to the Hollywood presumption that you need surgically enhanced "stars" and outsized budgets to tell an epic tale.
I will review these and other excellent PSIFF selections in my upcoming round-up of the Best Films of 2012. For now, I will add that venturing out of L.A.'s air and electric smog to nearby Palm Springs offers rewards beyond film. While the PSIFF A-listers were lounging at the louche labyrinth of backyard fun that is the Parker Palm Springs -- croquet, giant chess, bocce, the Parker has it all (see the hotel's David-Lynch-meets-Eyes-Wide-Shut-Meets-Less-Than-Zero video here) -- I decamped to the square and sedate Palm Desert, the winter golf stronghold of my late Nebraskan parents.
Only a 15-minute drive from most PSIFF venues, Palm Desert is a sensible place to stay during the festival's 11-day run. This is because, unlike Palm Springs accommodations -- including Crotty fave, the kitschy homey midcentury oasis of Ruby Montana's Coral Sands Inn -- Palm Desert's resorts are emptied out come early January. That means you can have the golf, tennis, and swimming largely to yourself. There was some construction at the Westin Desert Willow Villas where I stayed --- the place is tripling in size over the next few years -- but it was mostly out of ear shot in my building number three.
Mind you, the Desert Willows makes no pretensions of being cutting edge -- they could use fresh juicing in the café if they were serious about their superfoods pitch (they basically blended up Naked Juice with some fruit), and could put the spa onsite instead of at their "sister property" several miles away -- but if your intention is just to relax in dry heat repose, with stunning views of the Coachella Valley's ring of snow-capped mountains, the Westin is a solid bet. Just stay clear of the sometimes-ornery Desert Willow "concierges", who are hell-bent on selling you Starwood timeshares.
By staying at a Palm Desert four-star for the price of a Super 8 (assuming you adroitly use Priceline's Name Your Own Price tool), you will also have some Robert Dinheiro left over to enjoy other Palm Springs highlights. For starters, I recommend downloading and then taking the Palm Springs Modern Home Tour. From the Palm Springs School District building to the Palm Springs Boxing Club to the Frank Sinatra House, Palm Springs' Desert Modern masterpieces are elegantly melded to its arid, sunny landscape. Another excellent diversion is the Palm Springs Aerial Tramway, where you can enjoy snowshoeing, cross-country skiing and a gourmet meal 8500 feet above the desert floor and just a 2300-foot pine-scented hike from the majestic San Jacinto Mountain peak.
Regardless of where you stay, or what activities you enjoy, take time to sample the one-of-a-kind Palm Springs International Film Festival. If you just want to catch one day, come for the festival's final day - this year it is Monday, January 14 -- when PSIFF shows the "best of the fest" from morning until night.