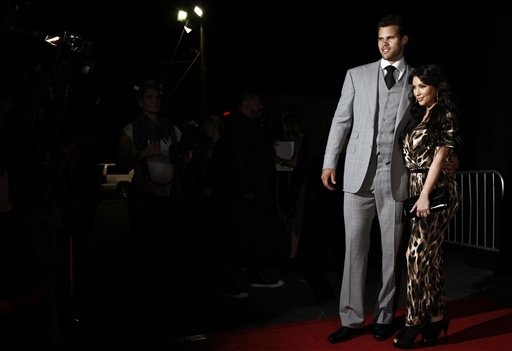 Only hours after the wedding that rivaled the recent nuptials of Prince William and Kate for high-profile finery, reality television producers confirmed a deal with Kim Kardashian's new husband that will have him starring in The Sorriest Son of a Bitch on the Planet by the end of the year.
The network responsible for airing the program has not yet been divulged, which is the source of some controversy. Reportedly, an "unnamed" Kardashian family member actively engaged in pitching the concept for Sorriest Son of a Bitch to six different TV executives who were in attendance for the media event, which will air as Kim's Fairytale Wedding: A Kardashian Event on E! in October.
"A bidding war broke out during the exchange of rings," said an anonymous representative of the network that won the bid. "As soon as [unnamed Kardashian family member] floated the concept, we knew it was freaking gold. I mean, come on, this kid (New Jersey Nets forward Kris Humphries) is 26 years old. First time he dresses wrong, squeezes the toothpaste tube in the middle or forgets to TiVo Bridalplasty, it's Lady Voldemort time. And we're going to be there to catch it on video."
The network is banking on countless such altercations to provide their program, and its millions of likely viewers, with deeply embarrassing, painfully awkward moments in the life of a put-upon, in-way-over-his-head young celebrity husband.
"Oh, this is going to be some of the most heinous, emotionally humiliating stuff we've ever shot for reality TV," said the executive. "It'll be absolutely beautiful."
James Napoli is an author and humorist. More of his comedy content for the web can be found here.