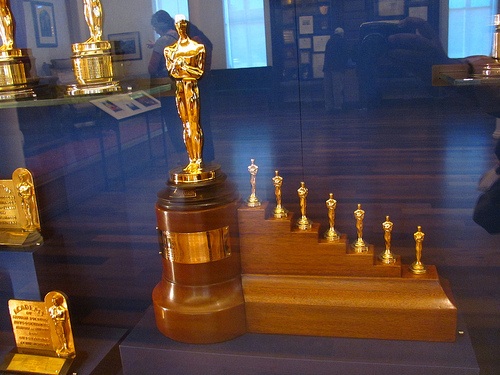 Viewers of this year's Academy Awards telecast will be the first in history to see the coveted gold Oscar statuette handed to a company that did the best job of gracelessly shoehorning its product into an otherwise perfectly adequate movie scene.
This year's nominees are:
Apple -- For Mission Impossible: Ghost Protocol, The Girl With the Dragon Tattoo, Transformers: Dark of the Moon, Fast Five, Friends with Benefits, The Muppets, Footloose, The Lincoln Lawyer, Young Adult, We Bought a Zoo and others. When asked to comment on behalf of Apple, its creation Siri apparently responded "Reply Hazy, Try Again."
Volvo -- For The Twilight Saga: Breaking Dawn -- Part 1. The 325hp Volvo S60 T6 R-Design that Edward drives in the latest Twilight installment has almost as many letters as the film's title.
Acura -- For Thor. Acura's MDX and ZDX SUVs, and its TL and RL sedans are the official vehicles of the agency S.H.I.E.L.D. in the film. Please, hammer, don't hurt 'em.
Crisco -- For The Help. The touching scene in which Minnie reveals that Crisco is not only good for frying chicken but for soothing a man's scaly feet is the kind of endorsement that creates a truly memorable visual.
T.G.I. Friday's -- For Zookeeper, in which a talking ape sings the praises of the restaurant chain. As with all specialty-category Oscar nominations, there always has to be one from a movie that no one would admit to seeing.
A representative of one of the nominated companies, when asked if there were concerns about an Oscar in product placement possibly alienating consumers, responded, "Nobody remembers who wins the stupid Academy Awards anyway."
The Best Supporting Product category may well replace the five nominated songs as the part of the Oscars where everybody gets up to run a quick errand.
James Napoli is an author and humorist. More of his comedy content for the web can be found here.