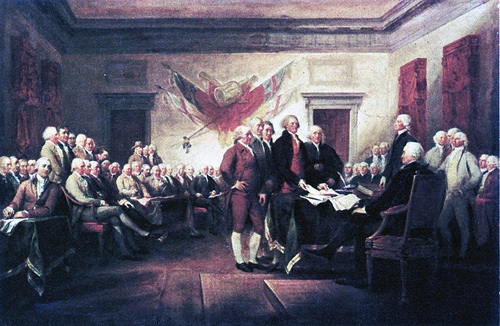 Every great piece of history-making writing has to have gone through a first draft, right? Certainly, it was no different with the Declaration of Independence, as these recently unearthed passages from the famous document show. Notes, additions, recommendations... they all found their way to early versions of one of the most significant documents in U.S. history.
Here, then, are the ten most notable highlights from the rejected Declaration material. Just a little something extra to contemplate as you scarf down your hot dogs and stare agog at the fireworks. (And if you would like to use the original Declaration of Independence for reference, you can find it here.)
James Napoli is an author and humorist. More of his comedy content for the web can be found here.