Dear Grandpa,
"As a man thinks, so is he." Those were the words you spoke to Wayne and I as long as I can remember. You told us we are what we think. "Be careful," you'd say. "Be careful little ears what you hear, little eyes what you see, little mouth what you speak," for you said we are a sum of our experiences and reactions.
Did you know that you were the first who taught me how to be a man? One of your earliest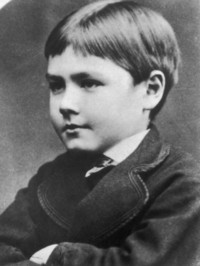 teachings occurred while I was riding my bicycle for the first time. I wrecked on the gravel driveway, bloodying my hands and knees. You and Dad both consoled me as I wondered if I should ever ride again. You said, "Get up, son. Get up. Because you're not gonna get anywhere laying down."
You lived in Tennessee through the aftermath of the Great Depression and you saw people at the lowest point in their life. Their lowest thoughts and the lies they told themselves: "I'm not good enough. I failed. Something's wrong with me." You were a hero to them. You had no money to give or more jobs to provide, but they knew they could come to your home, sit in the rocking chairs you built, be gifted a Mason jar of sweet tea, a slice of pecan pie, and there they found a listening and compassionate ear.
Your ears were quick to hear, your mouth was slow to speak, and your conclusions at the end were to remind them, "I understand. You're not alone. You love people and they love you. You have a purpose. God is for you, not against you. And your pain reverberates in the depths of His being."
You enjoyed your walks through the countryside on the farm, morning coffee while reading over the newspaper, refilling the hummingbird feeders, setting out food scraps for the crows, weeding the flower gardens Grandmother built, feeding the horses, and enjoying visits from neighbors, your brothers and sisters, your children and grandchildren.
When Grandmother passed away, it wasn't long before skin cancer was removed from your neck. Then, you lived through another surgery on your prostate. You remarked to me in passing, with disgust and disappointment, that your body was falling apart. And you had trouble sleeping at night. You slept only three to four hours every night for the last three years when you before you averaged six to eight. You tried napping in the afternoons but your body could never allow your heart and mind to slow down.
The farm became too much for you. So, you sold the horses, you turned the newspaper over to your nephew, and you retired. Your grandchildren ran off to college and your children coped with their own life adjustments. And the gardens withered away.
Because of all these life changes, you began to dwell on your losses, and due to sleep depravation and aging, the hormones in your brain became unbalanced. For you, as for others, after a prolonged state, those imbalances locked and became the new normal. You fell into clinical depression. For some, that imbalance is hereditary. For others, it's due to dwelling on negative thoughts following trauma. I think a bit of both played its part in your life.
Those hormones:
Serotonin: regulates mood, sleep, appetite, learning, and memory
Dopamine: effects cognition, guilt, motivation, attention, mood, sleep, voluntary movement, learning, and working memory
Norepinephrine: effects blood pressure and cardiac functions
This is no different than getting adult onset diabetes or high blood pressure. This is an illness, not a personality or character defect.
The doctor said if you had remained in your state only a few more days, you would now be needing around-the-clock-care. We caught you just in time. But you, the man and leader, had become scared, weak, and vulnerable in every way possible. So we were left puzzled as what to do until the doctor informed us of depression. Suddenly, we possessed an understanding and a willingness to be patient, and the understanding to show you immense love.
We gathered to echo the words which you so often spoke to us: "Get up, Grandfather. Get up. Because you're not gonna get anywhere laying down."
(Part 2 of 4 coming later this week)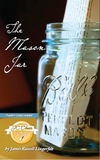 Make sure to check out The Mason Jar, a coming of age love story from the male perspective by James Russell Lingerfelt. The novel helps readers find healing after severed relationships. The novel would make a great Christmas gift for a loved one.
The Mason Jar movie is scheduled for pre-production in 2015 and will be directed in the same dramatic and romantic tones as The Notebook (2004) and Pride & Prejudice (2005). Follow him on Facebook or Twitter for updates.