Grandpa,
During the beginning of your depression, you were vulnerable and laid bare. All pride and ego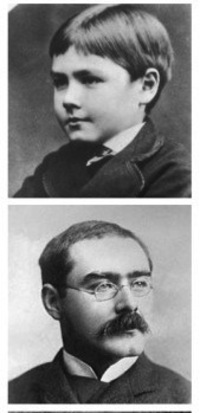 was gone. You were like a scared child again. You rose from the bed on your own, you showered, shaved and brushed your teeth. But you shut all the doors and blinds, living in darkness. You said the light hurt your eyes. You spoke all your thoughts. And we learned things about you which you had never revealed to us.
You wanted to hear no bad news or negativity, though your mind dwelt on the negative at all times. You trusted no one outside the immediate family. And in your worst state, you questioned whether or not you could trust your closest loved ones. When you weren't looking, Wayne and I both cried. You weren't losing your mind, we knew. But we grieved over your state, your pain, how the man we once knew as strong and confident was now paranoid, frail and jumpy. You turned into an elderly man overnight.
We turned off all electronics in your home. No more television or phones. The noises and screens "made you nervous" you said. The information emitted was just "too much." Instead of pictures on the screen, you saw jumbled images. And at times, just a black hole in the screen's center. Once we understood the role that three hormones played (Serotonin, Dopamine, Norepinephrine [see part 1], the doctor said you needed
1. Sleep
2. To be fed good tasting and nutritious food
3. To dwell on the positive
4. To be loved
5. To laugh
The doctor prescribed you sleeping pills, anti-depressant and anti-anxiety medicine. She said the medicine would take a few weeks to build. Only then would we begin to see positive results. So your children and grandchildren swooped in. We made sure one of us was always with you. We even took turns at night sleeping in a bed adjacent to your own. That's how loved you are.
Food abounded. Everyone in our family wrote you a love letter, sharing stories of times from their own depression, so that you would know that you're not alone. They recalled how they overcame their dark times, why they're glad they struggled through it and overcame.
Barbara recalled outdoor Sunday lunches during the summertime when your own mother was still alive. How the tables were strewn with bedsheets. Your mother didn't believe in purchasing tablecloths when bedsheets would do just fine. The crisp, fresh, clean, pink and white rose-printed sheets, waved and popped. The table was laden with green bean and potato casserole, hams and fried chicken. The tomatoes, squash, zucchini, okra, radishes, peas and corn, were all grown in the garden in your backyard. The last table was adorned with Barbara's cakes she made from scratch for parties and weddings. Then there was watermelon, sweet potato pie, pecan pie and sweet tea. No one wanted unsweet tea. However, knock-off soda products were available by request.
The scents of sugar brought in hungry bees. A niece swatted at one after it landed on the sweet potato pie. Aunt Jean said, "Don't, hon'. The bee won't take much." Hummingbirds skittered, zipping in and out, curious and thirsty, but with all the people's commotions, they settled for the sugar water you had already provided in the red hummingbird feeders.
All the men hung one leg over the other, the end of their gray and tan slacks exposing their black socks with brown loafers. Dad wore pennies in his, having grown up in the 50s. Toothpicks dangled from their mouths as they talked about the high school basketball team and the rivalry football games between Tennessee, Auburn, Alabama and Georgia.
You talked about your sister's family who we don't see much because they live in south Tennessee. They had a nephew, Edwin Caston, who moved to Alaska and never came back again. A World War II veteran turned mountain man who was hired to lay the path for the Alaskan pipeline. All the locals on the Kenai Peninsula knew him.
His hobby was dog-sled racing. To prepare himself for an upcoming race, since those races could go on for days, he would spend his nights sleeping in the snow by a firepit in his backyard, beside the dogs. To toughen him up. Edwin grew his hair out, wore a cowboy hat and on his belt he sported a set of matching pearl handled revolvers.
When he was hired to lay out the path for the pipeline, he needed a man to go with him. So, he hung a sign in the local bar saying he was looking to hire the "meanest, toughest son of a bitch this side of Alaska." Only one man agreed to take the mission with him. Before they set out, Edwin told him, "If we get up there and you get cold and tired and try to leave, I'll dot your eye." Meaning he'd shoot him. According to the story, that hired man tried to do that very thing. But Edwin reminded him about the dotted eye and that man decided to stick it out.
Sometime later, a rifle came up missing from Edwin's cabin. So he left a note in the bar, on the wall, that if the rifle wasn't returned by the end of the week, he would find out who stole it, and "dot his eye." And so Edwin returned home one day and the rifle was back in it's place. But not long after, he fired up his gas stove and it exploded on him. He died from the wounds. Foul play suspected. That was the story you heard about Edwin, Grandpa, when you went to his funeral in Kenai. You brought home one of Edwin's leather coats. The coat looked liked something you'd purchase as a souvenir at a tourist trap in the mid-west or in a Davy Crockett film. Tanned leather. Fringes down the arms. But it was authentic. And old. But Edwin had truly worn it.
You stared off. Your mind explored and digested thoughts that were too traumatic, heavy and rushed, experiences that you weren't able to handle the first time around. We reminded you to dwell on the positive and we shared funny and warm stories from the past. And you smiled. But as soon as our attention wained, you retreated back into the dark recesses of your mind. You stared off into nothingness again and groaned.
As boys, you told Wayne and I to direct our thoughts inward, and there we would discover a thousand regions left unexplored. But now, you have done the same, but seem the need to revisit dark places, which you left untouched and unexplored for far too long.
We all wrote down three things were thankful for that day. And every day, we repeated, until you had a small book of loved one's blessings to go back and read over and over. All positive thoughts your loved ones experienced in this life. All to remind you of the beauties in the world: The love of our family, the love of God, our morals, our good health we still have, our hometown and farm, our family values, that we were able to attend college, pay our bills, the ability to retire, seeing our children grow into adults, our parents who were good examples, that we've never starved or didn't have a place to sleep at night. And the list went on and on.
Family members enjoyed the project. "What a wonderful idea," one relative said to me. "This has actually helped us all. It makes me realize all the things I'm thankful for. I'm in a better mood now." Your experience with darkness has shown all those who love and care about you. For they came to your rescue. To live life with you. To ask what they could do personally to help. Not only has it brought us closer together as a family, but the exercises have made us all realize what is important to us in our lives, and where our priorities lie. Even in your dark times, you still change lives.
Part 3 of 4 coming soon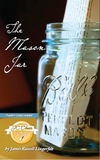 Make sure to check out The Mason Jar, a coming of age love story from the male perspective by James Russell Lingerfelt. The novel helps readers find healing after severed relationships. The novel would make a great Christmas gift for a loved one.
The Mason Jar movie is scheduled for pre-production in 2015 and will be directed in the same dramatic and romantic tones as The Notebook (2004) and Pride & Prejudice (2005). Follow him on Facebook or Twitter for updates.