When Socrates counseled "know thyself," John Fleck not only listened and obeyed, he took this intelligence to the stage. The result is Mad Women, a one-man peripatetic therapy session self-conceived and -written, given it's world premiere at the Skylight Theatre in Los Feliz.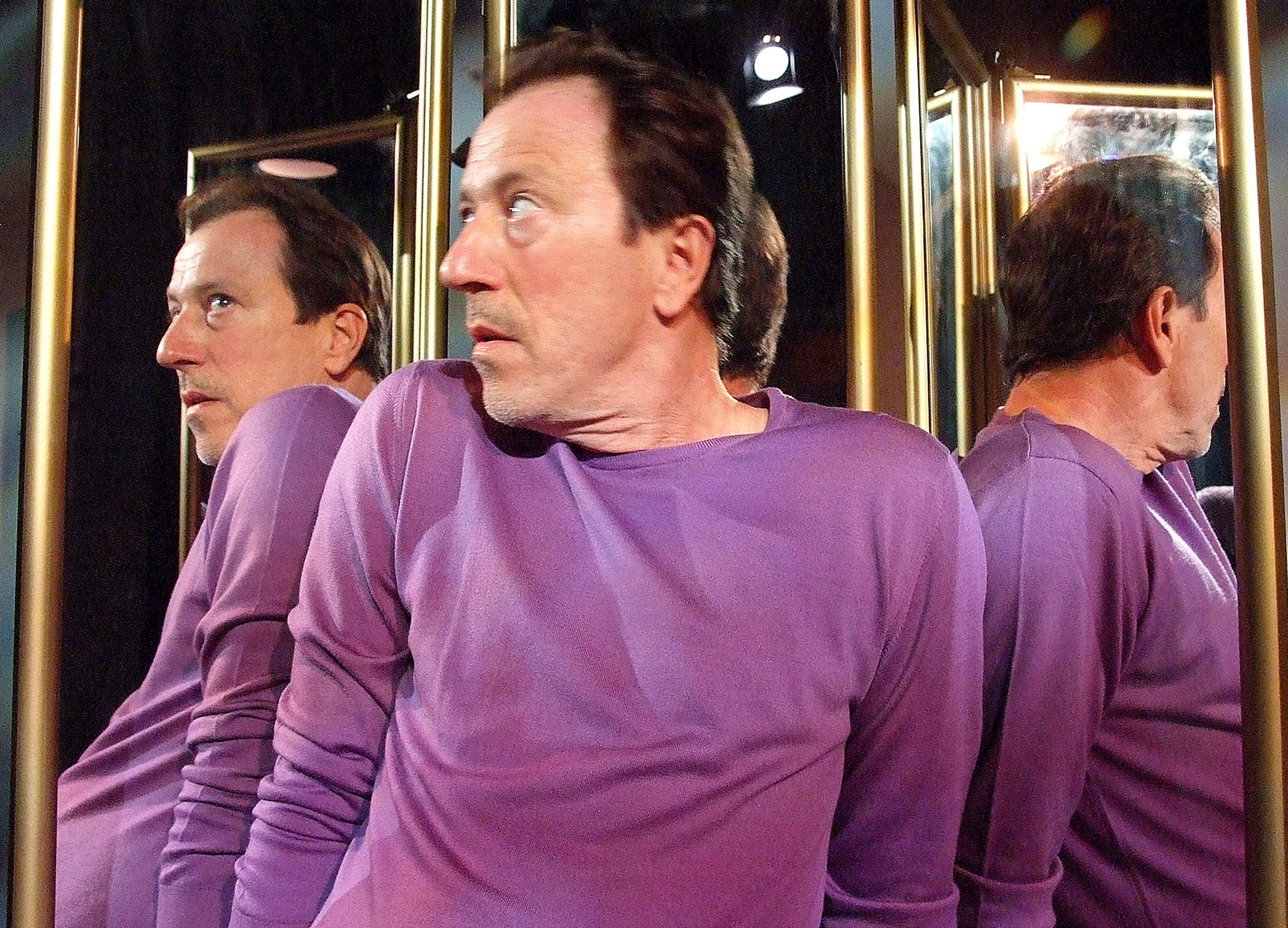 An homage to mad mothers (Josephine) and idols (Judy Garland), not to mention mothers as idols and idols as mothers, the production rivets, compels, and galvanizes. A Vesuvius of spittle and sweat, with lips aquiver and eyes bugged-out, Fleck's devo-esque performance provides him with a sweat-lodge purge and us with a fascinating look at faulty-idol worship that pre-dates, by a couple of decades, Michael Jackson. He erupts (the magma is this production) with his fascination with Judy Garland, the source of said fascination (mom, gamine-eyed), and the impact it had on his life (the consequence that he wasn't a post-world War Two he-man like his father but, rather, a Man in Tight Pants). Fleck's brilliance shines in his ability to articulate, communicate, and, ultimately, entertain at the same time he channels a nervous breakdown. If that doesn't define creative madness, then nothing does. We the audience surf his channeling, mesmerized that someone could so articulate the way we project ourselves onto our idols, both as sources of inspiration and as role models, of a sort.
He endears himself to us with his charisma, his energy and his bluntness, framed as a Joan Rivers "Can we talk?" He takes us from Judymania (he karaokes a bootleg tape of one of her final performances here in Los Angeles), back a couple of decades to his tragicomic Judy-shtick performance at the American Legion in Cleveland (his father wanted to kill him for that), to his career in TV and film (like Garland, he is a trooper), and so to the story of his Mother (Alzheimer's) and his father.
Fleck is raw -- a fallen electric wire that crackles across the stage, insulation stripped. The result is a supercharged production. We left purged, agog at how live theatre not only exposes the complexity of the he-on-stage but also holds up a contorting circus mirror to our own lives, loves, and dreams.
A lovely, unintended touch of stagecraft. The lights shine down on a silver tray upon which stands a martini glass. The light reflects back up, through the prism of the glass, onto a back wall. The result? Tinkerbelle as road kill, a nice metaphor for our magpie fascination with flawed but shiny things.
You walk out caught up in the show's frenetic reverb at how anyone could be so raw so naked, so exposed. Better him than me, which is precisely the point. The implications for us, the audience, still agog after two days, are obvious: acknowledge your identity, run with it, and, for God's sake, don't look back, unless you're doing a one-person show.
Performances are 8pm, Friday & Saturday, 7pm, Sunday. The show runs until June 26. The Theatre is located at 1816 N. Vermont, Los Angeles, Tickets are $20. For more information call (702) 582-8587 or visit www.katselastheatre.com.