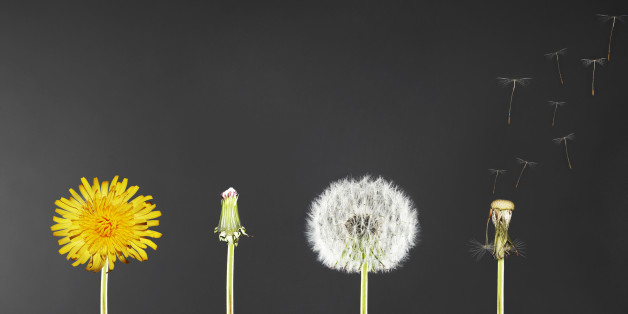 As the old adage goes: "The only consistent thing in life is change." Truer words were never spoken. As I am writing this, I happen to be at the place that I have started to call my second home: the airport. And even though I have walked through these security lines, rode these escalators, and crossed these jetways a thousand times before, this time seems different. For my mind is filled with the anticipation of one of the biggest changes one can do in life: I'm moving.
I am not only moving where I live, but I'm changing my lifestyle, the amount of people in my life and my travel schedule. I would assume that this would be a stressful time for most people, but because I feel the time is right to change my environment and to start making memories in a brand new location, I view this as an adventure. I've been absolutely happy in my house of 16 years, but I've been feeling the itch to change things up during the past year, and I am a big proponent of listening to my heart's desire even though it will mean a big disruption in my life. This desire to change has been marinating inside of me for months now, waiting for the butterfly of decision to poke its head out of my cocoon. It will also mean big things, like having to say good-bye to friends and neighbors and to little things like knowing where everything is in my local supermarket.
Moving, beginning or ending a relationship, starting a new family, beginning a new job, and the death of a loved one are perhaps the biggest "changes" that happen to us in our lives. Some of these things we have control over, and others we don't. I know a lot of people who view change as a stressful thing, but I know very few who thrive on it. And there is nothing wrong with that. The only time I catch myself judging other people's decisions about change is when I know that they are not listening to their intuition about the change. Being content and unhappy seem mutually exclusive to me. Staying in a relationship with someone who doesn't value you or in a workplace that doesn't respect you just because it would be a hassle to change seems like you don't value or respect yourself enough to change. Fortunately for me, my intuition is only signaling to me that a change of environment is what would feed my soul. My husband and our two dogs are looking for more land so we can rescue more pups, plant more vegetables, and spend more time together. But whatever life change that has been whispering to your soul, I urge you to listen to it. Your intuition is always right. If you are content with the way things are in your life, you are doing it right. If you are feeling unhappy or dissatisfied, I believe that is your clarion call to change.
This week will be the birthday of one of my spiritual heroes, Helen Keller. She famously wrote, "When one door of happiness closes, another opens; but often we look so long at the closed door that we do not see the one which has been opened for us." I am walking through a new door. I hope you see yours when it opens.