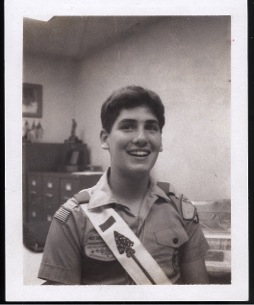 Today the executive board of the Boy Scouts of America delayed a vote to modify their anti-gay policy. Under consideration was a compromise that would have forced local troops to decide the issue for themselves. Since 2000, when the U.S. Supreme Court granted the Boy Scouts the right to discriminate in Boy Scouts of America v. Dale (a case in which I was the respondent), they have struggled to remain relevant. Membership is at an all-time low, sponsoring organizations have wrestled to align their own nondiscrimination policies with BSA's homophobia, and essential funding from corporations and foundations continues to evaporate. Thirteen years ago this "let the troops decide" policy would have been a major milestone; today it feels like a desperate attempt to have it both ways.
After investing my youth in scouting, I was ejected from the Boy Scouts' ranks and my Eagle Scout badge was revoked because I'd come out as gay at 19 years old. I challenged this decision, and a decade later a divided Supreme Court sided with the Boy Scouts. It was a devastating experience, but I always knew it was a Pyrrhic victory. I understood that one day they would be forced to confront their discrimination again. Since then the U.S. military's "don't ask, don't tell" policy has been overturned.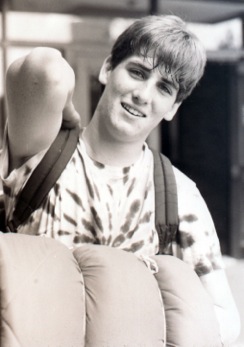 A decade ago marriage equality seemed unthinkable, but now nearly a fifth of U.S. states sanction gay marriages. And just days ago President Obama, the honorary president of the Boy Scouts of America, challenged BSA to stop discriminating. The executive board must lead and not repeat a troubling history.
Even though the first African-American Boy Scout troop was established in 1911, the national organization allowed racially segregated troops well into the 1970s. In Richmond, Va., Boy Scouts executives threatened to burn Boy Scout uniforms in effigy if black children were allowed to wear the same khaki green. Over the course of those 60 years, how much damage was done to the dignity and self-worth of young African-American boys?
The proposed policy was also short-sighted. What will happen at Boy Scout jamborees and summer camps when different troops with different policies are forced to work together? In 1999, the day after the New Jersey State Supreme Court ruled unanimously in my favor, a scoutmaster registered his displeasure by using a photograph of me for target practice at a Boy Scout camp. Although he was thrown off the shooting range for violating NRA guidelines, he was allowed to remain at the camp and remain a scoutmaster. Where would this scoutmaster stand under this proposed policy?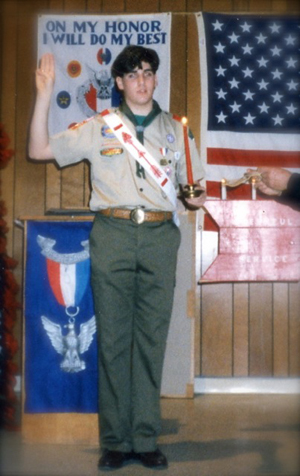 Legal challenges could also escalate, as the foundation of the Boy Scouts' argument before U.S. Supreme Court is no longer valid. In 2000 they pleaded that New Jersey's law against discrimination would undermine their First Amendment right to teach children that homosexuality is "immoral" and "unclean" (as they reinterpreted the Scout Oath and Law). BSA was given a First Amendment shield. The policy under review would let individual troops determine which children are "moral" and "clean," so how can BSA continue to broadly claim that gay members would change their organization's values? Would New Jersey's law (and other local nondiscrimination laws throughout the nation) apply once again now that the policy is being determined at the local level?
When they meet in May, BSA leadership has the opportunity to demonstrate integrity and do what is right instead of what is politically expedient. The Boy Scouts of America must make a stand against discrimination once and for all and not allow it anywhere within its ranks. In order for scouting to regain its relevancy and be on the right side of history, there can be no halfway.
Photo 1: Joshua Huddy Trail Award, Youth Speaker, 1985 (age 14)
Photo 2: Forestburg Summer Camp, N.Y., 1986 (age 15)
Photo 3: Eagle Scout Ceremony, Matawan, N.J., 1988 (age 17)