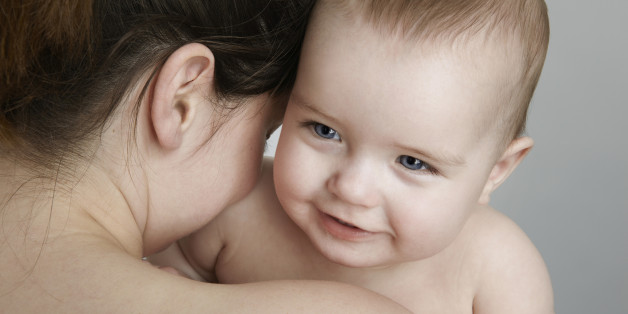 As a new mom, I was overwhelmed with all of the things needed for a baby. My house was taken over by things for the littlest member of our family and many of these things, I was soon to learn, would be discarded after just a few months to make way for new gear. Now a little older and a little wiser, when expecting my fourth child, I sought out ways to reduce costs, clutter, waste and time.
Whether you are looking for items for your own baby or gifts for the new expectant parents on your list, think long-term.
Stroller That Grows With Your Family: I've owned an embarrassing number of strollers over the past eight years, looking for one that would serve all of my needs for a baby and, later, a growing family. This time around I was happy to find strollers, such as the City Select, that enable you to use the stroller from newborns on up through the preschool years. An optional second seat can be added on as your family grows and glider board even makes it suitable for three kids or a family that includes a child who only needs to hitch a ride occasionally. Many families also find it convenient to have a lightweight stroller for traveling, quick trips and airplane travel. The Mamas & Papas Armadillo City stroller is a great choice because it's ample recline means it can be used from the early weeks and its larger seat means you can use it through the early elementary years, ensuring you get a lot of bang for your buck!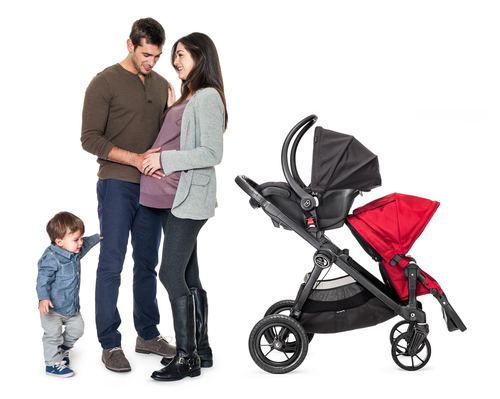 The City Select can grow with your child and your family with a second seat or glider-board to make it a stroller for 1,2 or 3
Bag You Love: I learned early on in parenting that diaper bags are essential for tons of room and easy-to-clean interiors. But, I also learned early on that anything that looks too much like a diaper bag won't be something I want to reach for or use until my child is out of diapers. This time around, I invested in OiOi Jungle Leather Tote, a diaper bag that looks very much like the purses I love but with pockets, room for diapers, and a wipe-off interior good for handing spills. Considering most kids are in diapers for two-three years, many Moms think it's well worth an investment in a good bag that will last as long as you need it to.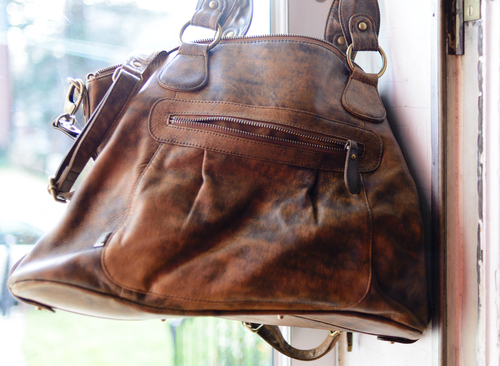 The Jungle Leather Tote from OiOi is cute and durable enough to last all through the diaper years
Floor and Booster Seat in One: When my first child was a few months old, I started her off in a floor seat to help her sit up and see the world from a new angle. Before too long she could sit up on her own and the floor seat was donated to make room for a booster. For my newest baby I was delighted to find the Baby Bud Activity Booster that can be used from six months when baby is learning to sit up through toddlerhood, when a padded insert can be removed to make room for older children and the chair can be strapped to a chair to use as a booster for mealtimes.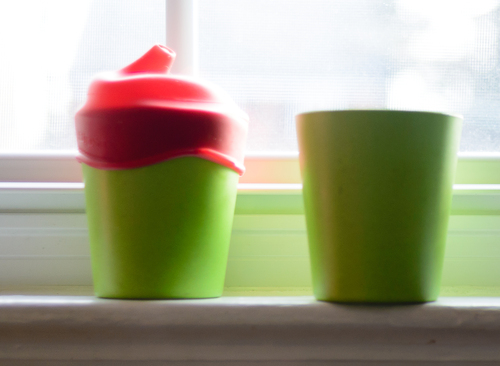 SipSnap last from the sippy cup years through the big-kid cup times

Cups That Go From Sippy to Big Kid: With my older kids I spent a small fortune on plastic sippy cups that needed to be tossed once the kids decided they were too big to be seen with something only little kids used. This time around I love the functionality of the SipSnap. Silicone sippy toppers or lids that can be used with straws fit on toxin-free bamboo cups (or even your own cups) when kids are little then the tops can be removed so that kids have non-breakable big-kid cups once they are little older.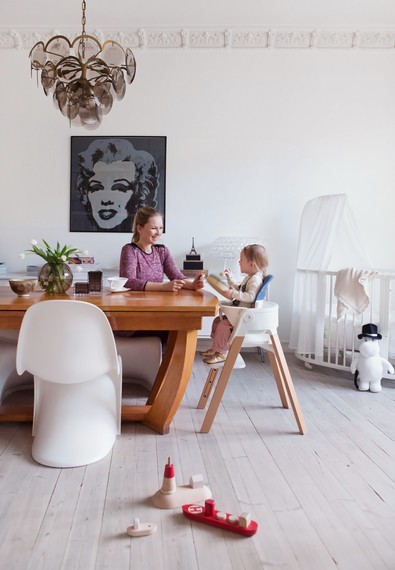 The Stokke Steps can be used from birth with a bouncer, for toddlers with as a high chair...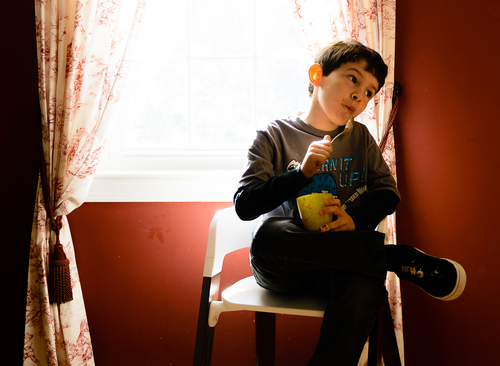 Then the Stokke Steps can be used well into the elementary school years as a chair

A Chair for All Ages and Stages: Even the smallest newborns need to somewhere to lounge. Of course, this stage only lasts for a few months before baby needs a highchair. Then you blink and your baby no longer fits in the highchair, but is not quite ready to sit in an adult-sized chair. The Stokke Steps Highchair is a great solution that will is well worth the investment because it can be used from the first day home from the hospital up through the pre-teen years.
Healthy Baby, Healthy Kid: Good nourishment for little ones begins in the womb. An investment in a Vitamix will help ensure that kids are healthy from birth through when they leave the house! Models with pre-programmed settings make it easy to make everything from smoothies to soup weather you are making applesauce with a baby in your arms or making a quick snack before the kids head to soccer practice. Some recipes are:
Applesauce for new eaters:
Ingredients
o 4 (680 g) apples, seeded, cut into large pieces, with or without peel
o 2 Tablespoons (30 ml) lemon juice
Directions
1. Place all ingredients into the Vitamix container in the order listed and secure lid.
2. Select Variable 1.
3. Turn machine on and slowly increase speed to Variable 3 for chunky or Variable 5 for a puréed consistency.
4. Blend for 10-20 seconds or until apples are chunky or puréed, using the tamper to press the apples into the blades.
Green Smoothie for everyone:
Ingredients
o 1/2 cup (120 ml) water
o 1 cup (160 g) green grapes
o 1/2 cup (80 g) pineapple chunks
o 1/2 ripe banana peeled
o 2 cups (60 g) fresh spinach packed
o 1/2 cup (120 mm) ice cubes
Directions
1. Place all ingredients into the Vitamix container in the order listed and secure lid.
2. Select Variable 1.
3. Turn machine on and slowly increase speed to Variable 10, then to High.
4. Blend for 45 seconds or until desired consistency is reached. Serve immediately.
Bounce into Toddlerhood...and Beyond: The Nuna Leaf Curv bouncer soothes babies from birth, has a cute toybar to occupy older babies. Since the Leaf has a weight limit of 130 pounds it can be used as a lounger or chair until your child is much, much older and can easily become a favorite place for your child to spend time reading or relaxing as she gets bigger and bigger.
When shopping for baby just say no to anything that won't last more than few months!