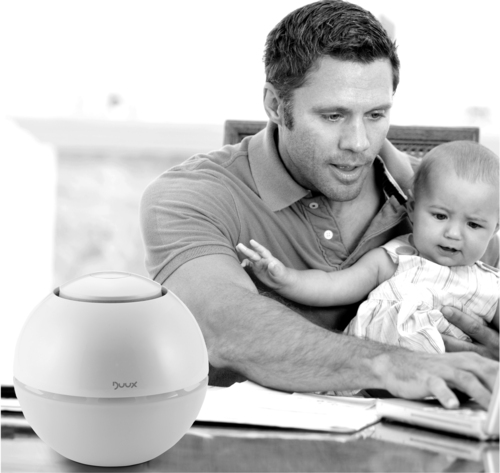 When preparing for a baby, it is exciting to think about decorating the nursery and thinking about how the new little one and his things will fit into your home. Babies need a lot and many of the items you buy will hang around for years, long past the time when the froggies, duckies and teddy bears will seem cute. I would like to think that being a veteran Mom of three has made me a little wiser about what to look for when shopping for baby. We're expecting our fourth child in a few months and, this time around, with the privilege of experience, I am looking for essentials that will fit seamlessly into my home, that are simple to use, easy to clean and are worth the investment because they will be used beyond the first year. Instead of searching the big box baby stores for ideas I'm searching more grown-up sites like All Modern that filter out the cutesy items and focus instead on items that babies need but will make grown-ups happy to use as well.
In addition to all of the ideas I've gotten from All Modern I turned to Annalisa Thomas, a mother and founder/designer of Oilo, which makes sophisticated bedding and other items for babies on up for advice on must-have items and tips for ensuring you wind up with items you will be happy to have in your home.

Glider: With my first child I skipped a glider thinking it wasn't worth investing hundreds of dollars (or more) for a piece of furniture that would only last as long as the baby was nursing. What I didn't realize was exactly how much time I would spend sitting down with the baby, feeding her, snuggling while she fell asleep, holding her when she was sick and just playing with her. I made it through on the couch, but when we finally received a hand-me down glider as a gift when our third was born I realized what I had been missing. The baby and I both loved gliding back and forth and the hours I spent in the glider were much more comfortable than those I spent on the sofa. I found that far from being just a nursing chair, I used the glider with my older children for reading and snuggle time. This time around, after scouring All Modern, I decided on a chick Babyletto Madison glider that is just as nice as the rest of my living room furniture and fits in with my home's décor well enough that, unlike the traditional babyish hand-me-down glider I couldn't wait to get rid of, I will want to keep this one around long after the baby learns to walk. It's also a nice microfiber which will withstand a few spit-ups or spills, unlike the fabric used on most baby gliders.
Changing Pad Cover: Annalisa from Oilo describes her approach to design as being of that of "a real life mom so I have to be honest... easy-to-clean is always on the forefront of my mind." When it came to designing changing pads, Annalisa knew the problem faced by most Moms immediately: frequent dirty covers that required a Mom with not enough time or hands to remove, wash and replace the entire cover. So, Annalisa describes her approach, "I created a two-tiered cotton changing pad with a quick release quilted top which allows you to easily exchange and wash pad toppers without removing the entire cover." Brilliant, right? Not to mention the changing pads are as soft and gorgeous as the rest of the Oilo line, meaning you don't walk into the nursery to a changing pad that you want to avoid.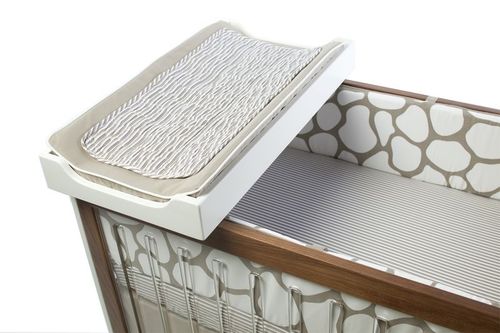 Décor: Nursery décor doesn't have to involve farm animals. In fact, you may find that your little one will even find a baby theme as something meant for, well, babies as soon as they are old enough to think of themselves as a big kid, which may happen as early 2.5 years. So, not only is it important that you choose décor that you can live with, but you should choose décor that will grow with the baby as well. I've found two approaches I find equally appealing and that prove a lovely nursery can grow with a child seamlessly as well as blend in well with the rest of the home. The first approach is bedding similar to Olli & Lime's stunning forest collection. It's serene and coordinating wall art and blankets can easily grow with a child well into the pre-school years. Choosing a neutral theme like nature ensures that you won't choose a theme the little person you don't know yet might dislike or not have an interest in later on, as may be the case if you choose a sports or princess theme. Another fantastic option is to go retro. Babyletto's Galexy collection is a great example of décor that will appeal to your grown-up sensibilities while still ensuring that your child can use his space-themed surroundings to spark his imagination.
Baby Gear: You already know that babies need a lot of stuff. Many of these things are certain to make your life easier, such as a humidifier to help get through nights of stuffy noses and the ever-popular projector to display a beautiful nighttime sky in your child's room at bedtime. Many of these types of items, however, are huge and ugly. For example, the humidifier I had for my first daughter had a large, ugly frog on it. It was big, hard to store, and since we used it mostly when she was sleeping she couldn't have cared less about the frog. The first baby projector we used was a big ladybug which, while, cute, was too hard to cuddle and didn't really seem to fit anywhere in the room. This time around I was delighted to discover Duux. Duux makes essential items like these in smaller packages and sleek white designs that are simple to use and contain some extras like built-in nightlights. The baby projector has really impressed me with its ability to change colors gradually and its voice-activation feature which turns on dimly lit stars when baby cries or, as I've found very helpful, when your toddler gets up in the middle of the night to use the bathroom.
Strolling: Strollers aren't technically part of your décor, but you will be using them a lot, perhaps even into baby's fourth year. While it's of course important to have strollers that are sturdy, comfortable, and easy to push, I know from experience that you also like the way your stroller looks because you are going to be using it nearly every day. I've found that it's nice to have two strollers -- one that is your workhorse and another that is lightweight for quick trips. I love the styling of the Britax Affinity and that it is completely customizable with a choice of three frame colors and six color choices for fabric for the stroller so you can wind up with a stroller you will love to look at over, and over, and over again. One other great advantage? The color lining is removable in about a minute, meaning when you need to wash it, which will happen, you can do so easily and still use the stroller in the meantime. It's also usable from birth on up with no fuss with either a Britax infant seat that simply clicks into the frame or the ultra-comfy bassinet. For a lightweight stroller, Nuna's PEPP brings with it European styling and sensibility. Not only is it far sturdier and easier to push than any other lightweight stroller I've tried over the last eight years, but it has a sleek, sophisticated design that not infrequently prompts other Moms to stop me to ask me about it.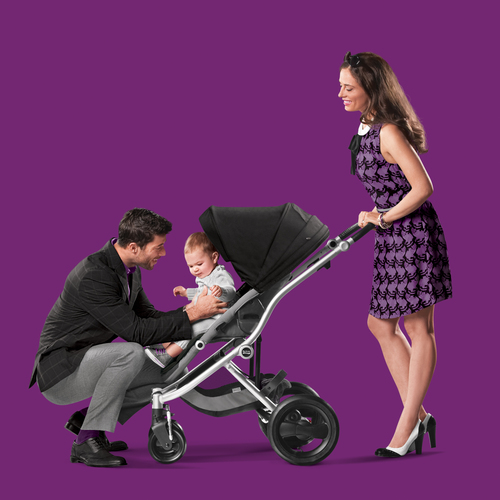 Don't make compromises when it comes to other gear as well. Stay away from garish baby bathtubs that take up way too much space. Instead, opt for a design like Stokke's Flexi Bath that folds up flat for storage, has a simple design and can travel easily. Similarly, not all baby floor seats and boosters need to stick out like a sore thumb. Ingenuity's 2-in-1 Baby Base is mostly white with a splash of cover and, importantly, starts of as floor seat but grows with baby to use a feeding seat with an included tray an can later be used as a booster with the included straps.
So, when you find yourself daydreaming about to get for baby, don't forget to factor yourself into the equation. Yes, baby gear will inevitably take over your home and soon enough there will be squeaky toys everywhere. But, when it comes to items likely to stick around for a while look for things you can live with and enjoy as well. To make them worth your investment, search for items that are easy to use, easy to clean, and can grow with your little one and lifestyle.