If you a have a Momtographer in your life chances are she is hoping for a photography-related gift this holiday season to help her capture family moments. Whether the snapper in your life is a tender footed hobbyist or a more seasoned shooter these gift suggestions, in a range of budgets, will help her get better photos.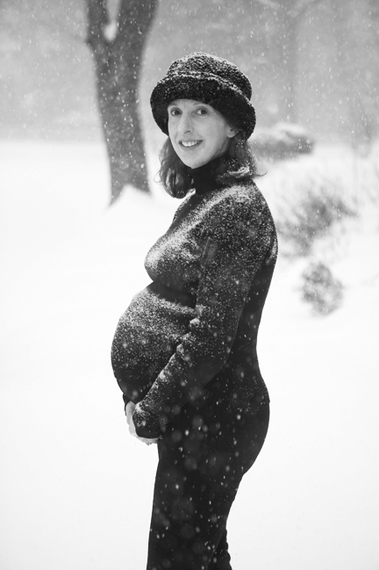 Photo: Nick Kelsh
Perfect Light
Cameras are essentially big light boxes so finding the right light is essential to taking a good photograph whether you are shooting on auto or full manual. One of the hallmarks of any great photo is great light. Being able to find great light and use it to your advantage is one of the best ways you can improve your photographs. Momtographers need to be able to photograph children on the move, often on their terms, so knowing how to use the light available and shoot in any conditions, including full sun, is essential.
Tenderfoot: The Light Project is written for those who need help seeing the light. It is written in simple, easy to understand terms that walks you through the steps of what is good light and what is good bad light. She gives tips about how to make photos better under less than ideal conditions and how to deal with "the reality" of photographing children.
Old Hat: Laura Siebert's book Lighten Up is for more experienced photographers who need a simple, equipment-free approach to positioning their subjects in just the right light for the perfect portrait. She provides diagrams showing exactly where the "safe zone" is for shooting any time of day, including in full sun. Laura also includes tips for positioning clients to make the most of available lighting as well as sharing her editing process. A book on using natural lighting indoors is in the works so an IOU for its planned January release date would make a great add-on to this gift. For those are ready to use some equipment, Nick Klesh's online course on Portraiture and Lighting explains how to use very basic equipment to achieve stunning results.
Anyone: An Expodisc is a great tool for getting your pictures to look right straight out of the camera by ensuring your white balance is correct. For Momtographers who don't spend a lot of time editing they will likely see an improvement in the color accuracy of their photos right away and for those that do you will save time editing white balance and achieve more consistency in your photos straight out of the camera.
Emotion
Portraits of children with fake smiles and stiff children saying cheese aren't likely to be those that parents will treasure in years to come. Instead, images of children and families showing their true emotions are those that will be lovingly hung on walls for years to come. But, when a camera is separating you from your subject it can be difficult to break through those barriers to capture the moments that make the children you are photographing who they are.
Tenderfoot: Me Ra Koh's books Your Baby in Pictures and Your Child in Pictures have recipes you can put into place to capture your children as they grow. Me Ra shares her exact camera settings and also gives you pointers for the moments you don't want to miss capturing in your child's life, even if they seem small and insignificant now.
Old Hat: Since her job relies on getting authentic expressions for her portrait and commercial work Laura Siebert is a master at working with families to get real expressions and she shares her secrets in how to get amazing portraits of children with short attention spans in her book Get Real. From posing to game suggestions to get those real smiles Laura walks you through her process from start to finish.
Anyone: The Family Field Guide from the Beloved Collective offers specific questions and games you can use with your own children or other families to get them to show who they really are, from capturing giggles to tender moments. An online training is available for those who want to learn the method more in-depth.
A Cute Camera Bag
Every Momtographer needs a cute camera bag so that she can take her camera along for the ride wherever she goes. Both Camera Coats and Shutterbags are made by Moms so you can feel good about supporting a small, woman-owned business if you purchase one.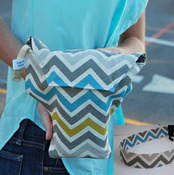 CameraCoat
Tenderfoot: Camera Coats are padded, waterproof camera covers that let you protect your camera in any situation. They are great for the Momtographer takes her camera with her everywhere but doesn't tote a lot of equipment, such as a second lens, along. It's also great for the Momtog who doesn't want a camera bag since once your camera is a Camera Coat you can safely put your camera in any bag.

Old Hat: Shutterbags are the crème de la crème of camera bags. They look exactly like purses on the outside but inside they are well padded and have plenty of room for an extra lens or some additional equipment. If you take you camera with you everywhere but don't want to look like you have a camera, a Shutterbag is the perfect solution. It's well worth the investment since its high-quality leather will last for years.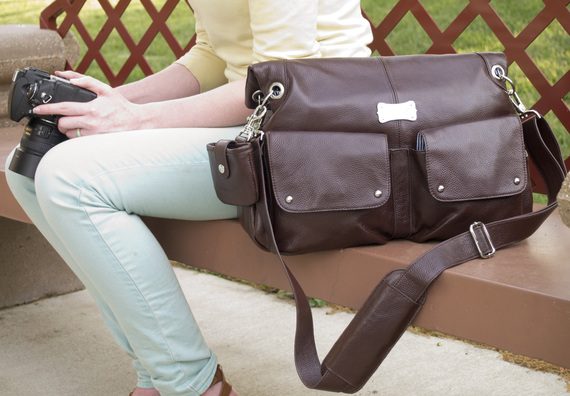 Shutterbag
Anyone: With winter looking in much of the country, snow is on the minds of many Momtographers who don't want to miss capturing sledding outings, snowball fights, and family photos set against beautiful white backdrops. To keep your gear safe, no matter what your level, consider getting a waterproof bag, such as the Lowpro Novasport that is roomy enough diapers or extra lenses. Paired with a Lenscoat , a raincoat for cameras, you will be able to safely take photos in snow, rain, or poolside when summer arrives.
Lenses
I don't know a Momtog that wouldn't love a new lens! Skill is important, but a new lens can add a tool to your arsenal that can improve your photographs or open up new artistic possibilities nearly instantly.
Tenderfoot: Every Momtographer should have a "nifty fifty" 50mm lens in her arsenal. Both Canon and Nikon make 50mm f/1.8 lenses that cost around $100.00. The nifty fifty will give you sharp images with that nice blur in the background that really makes kids stand out in portraits.
Old Hat: Prime lenses are fantastic for the depth of field they can provide, but they can sometimes be impractical when photographing children who don't like to sit still. Sigma recently released the first 1.8 zoom lens ever. This lens is a good option for those Momtogs who want the best of both worlds. For those who want prime lenses with a 1.4 aperture Sigma also offers 35mm and 85 mm f/1.4 lenses for much less than the name brands.
Anyone: A Lensbaby is a unique lens that will allow you to capture photos with a tack-sharp "sweet spot" surrounded by soft, creamy blur. It does take a little bit of practice to get used to, but once you get the hang of it you will produce images you will love.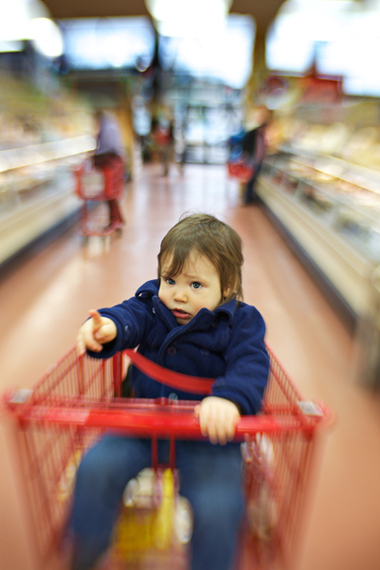 Photo taken with a Lensbaby: Tyson Richobaud
Bonus suggestions are things every Momtographer can use, some big and some small: a JobyGorilla pod so that Mom can be in the picture anywhere, anytime with this small but powerful tripod; the gift of ScanMyPhotos.com so that your photo lover can get all those old prints she loves scanned and digitized to maintain and share; a Lens Pen to keep your lens spot-free, a mentoring session with a more experienced photographer, such as virtual sessions offered by Beryl Ayn Young, or a spot in Davina Fear's Familyness Photo Workshop to help her see the details in family life and the world from a child's viewpoint.
Relax -- you are going to make the photographer in your life very happy no matter what her experience level or your budget!