Photographer Peter Menzel and his co-author Faith D'Aluisio captured America's attention with their last photo project, What the World Eats, and their book What I Eat: Around the World in 80 Diets. In that project, Menzel's images powerfully portrayed differences in income, nutrition, and lifestyle.
Menzel and D'Aluisio's latest project, centering on what Americans across the country throw away and recycle, is no less powerful. The images that make up Waste in Focus feature eight American families surrounded by their weekly waste broken down into what is recycled and what goes to the landfill. The images make it impossible to deny how much waste some households generate, or that it is possible to reduce the amount of waste in our homes by making a few simple changes.
Click on any of the following images to enlarge it.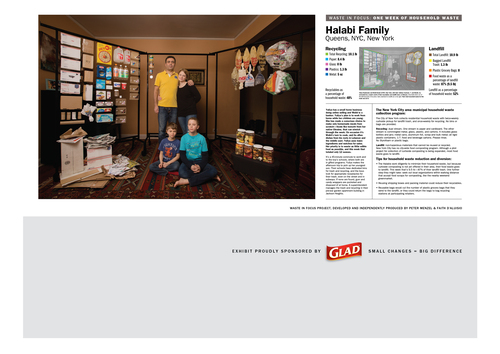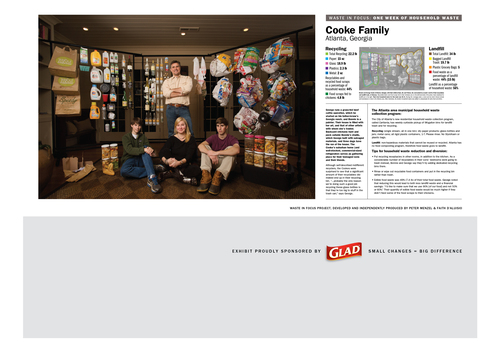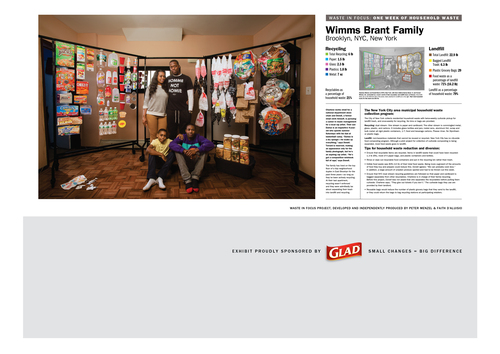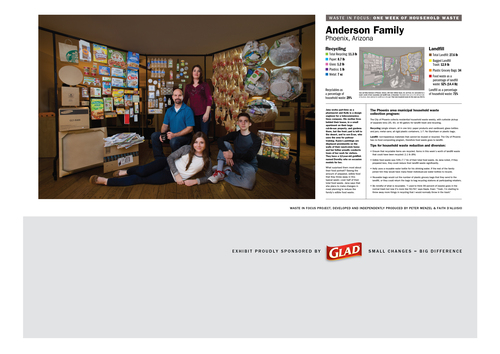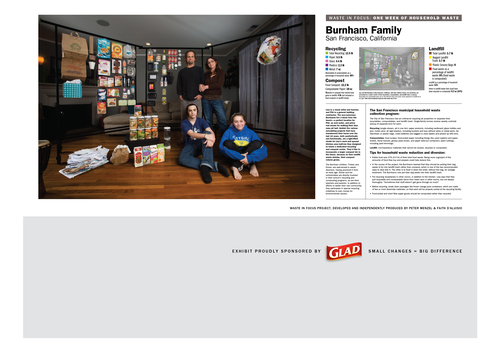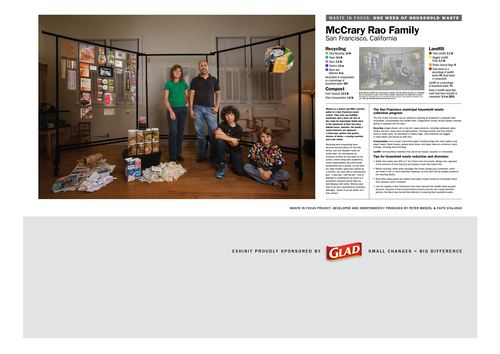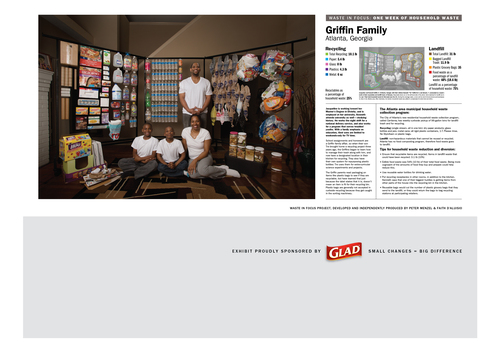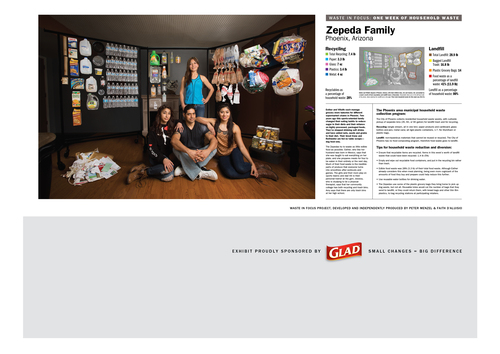 Photos by Peter Menzel, captions by Faith D'Aluisio
CORRECTION: An earlier version of this post omitted Faith D'Aluisio's involvement in these projects. We regret the error and have updated the post accordingly.