This Friday, August 22, author, activist, and climate rabble rouser, Bill McKibben will be coming to Boston for a major event at the Boston Opera House to build support for what he and fellow organizers hope will be the largest march for climate action...ever.
In an evening full of inspiration, music, (and a bit of cold-hard climate reality), Bill and a group of all-star guests -- from author and fracking activist Sandra Steingraber to local climate champion, Vanessa Rule -- will fire up the audience and give the latest update on plans for the People's Climate March.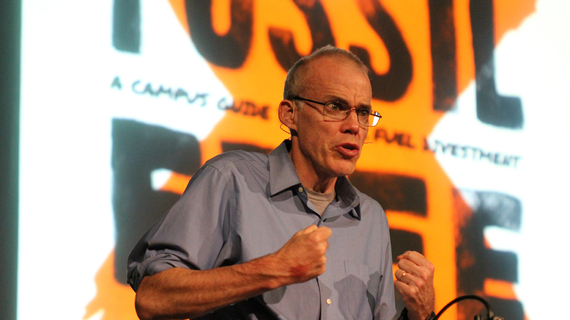 The march is planned for this September 21 in New York City, just two days before world leaders including President Obama and the President of China, attend an emergency climate summit at the United Nations.
Scientists have warned us that we're quickly running out of time to avoid catastrophic climate impacts. This September's Climate Summit in New York City is critical because it is designed to build momentum, and lay the building blocks, for a new international climate treaty that will be negotiated in Paris at the end of 2015. If the talks this September a success, it gives us a window of opportunity to push for bold climate solutions. If they are a failure, it may be too late to pick up the pieces.
But world leaders won't actually "lead" if they don't feel any pressure. That's what the People's Climate March is all about. If we can get tens of thousands of people (maybe even hundreds of thousands?) into the streets of New York City two days before the summit it will show President Obama and other leaders that they can't afford not to act. That there's a political price to letting the planet burn.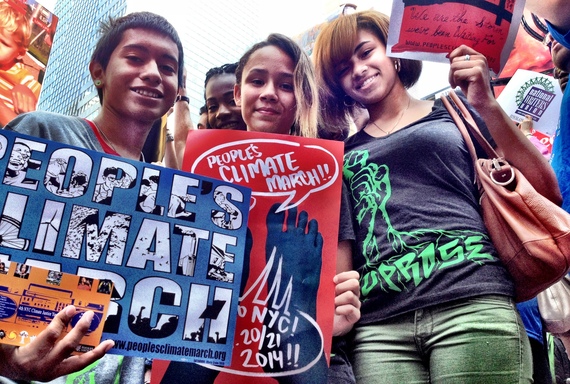 Massachusetts is one of the hotbeds of climate activism in the country. From the fossil fuel divestment movement which has swept college campuses, to the epic fights against coal plants and the push for renewable energy, groups like 350 Massachusetts, the Better Future Project, the Conservation Law Foundation, Mothers Out Front and many, many more, have been helping build the type of movement we've always needed to confront the climate crisis.
We hope that you'll come join us on Friday, August 22 at the Boston Opera House to bring this growing movement together for our greatest challenge yet: organizing the largest march for climate action in world history.